Ducati has launched a worldwide competition which they hope will compile the ultimate playlist for a motorcycle vacation.
The winner of the Ducati Ride a Song contest will get the loan of a Multistrada 1200 for their ultimate holiday wherever they want with two friends.
To win, entrants have to choose their perfect song for their dream motorcycle ride, add it to the Ducati playlist on Spotify and suggest their ultimate motorcycle vacation.
Ducati is the first motorcycle brand to open an account with the on-demand music streaming service.
All of the songs nominated in the Ride a Song contest will become part of the Spotify Ducati playlist.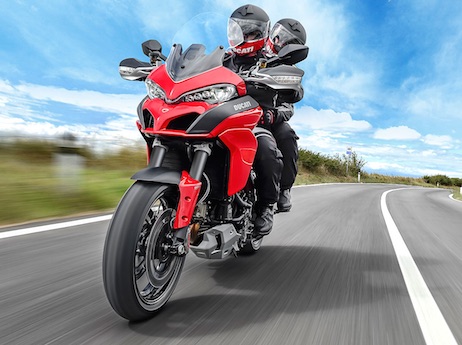 In the past, we've nominated our top motorcycle, road and highway songs, then we asked you to nominate your top motorcycle songs.
Together, these provide a pretty good playlist of songs for riding.
However, we were hopeful Ducati's worldwide search for a riders' playlist might be even better.
Unfortunately, it includes a lot of hip hop, Euro pop and techno that is as conducive to riding as a police escort!
Anyway, just to include a real motorcycle song, we added The Doobie Brothers' "Don't Stop to Watch the Wheels" by lead guitarist Patrick Simmons.
Ok, so Pat rides classic Harleys and the song reflects that ("I was trashed, ridin' on my 74"), but it's a lot better than some of the songs nominated.
Can you do any better? What song would you add?
For our ultimate Multistrada Experience, we would nominate a ride through the Italian Dolomites with such famous roads as the Gardena and Stelio passes. We couldn't think of a more appropriate route for a ride on Multistradas.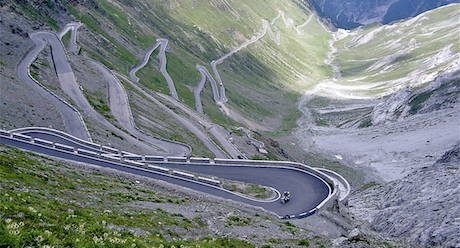 The competition closes on September 30, 2015, entrants need to be 18 or over. Ducati will pay travel costs and accommodation for the winner and accommodation for the two guests, but they have to pay their own travel costs. 
The winner will be contacted by Ducati and announced on October 8, 2015, at 1 pm (CET) on the Ducati site and Ducati Facebook page.