The new Draggin Rebel jeans have now become my favourite riding pants for the oppressive Queensland summer heat.
The Rebel jeans ($299) feature a new version of their RooMoto lining which has almost double the abrasion resistance at 7.46 seconds. That's comforting to know!
But we've worn riding jeans before with a mixture of protective materials including Kevlar and found they are just too hot and prickly for a Queensland summer.
However, these are much cooler and more comfortable than anything we have worn before.
First, they are a pale blue faded-denim colour, which means they do not attract the sun like darker jeans.
That means that when you are sitting in slow-moving traffic or at the traffic lights, you won't roast.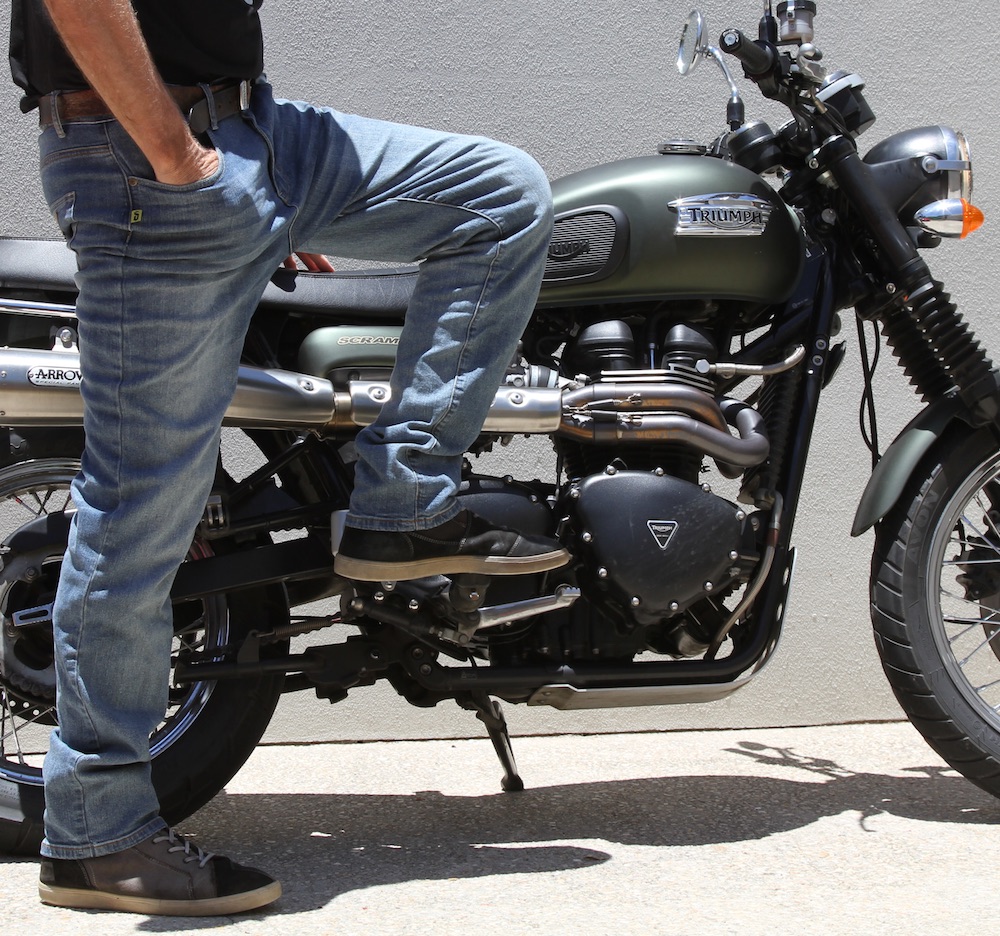 Rebel jeans mesh liner
Second, they include a mesh liner which not only keeps the prickly protective layer away from your skin, but also helps to wick away the sweat so they don't stick.
We are also told it acts as a warm liner in winter, but we haven't yet been able to test that.
However, it does seem to provide a layer of air that allows your skin to "breathe".
The denim also contains a stretchy material which makes them more comfortable than a lot of riding jeans.
It means they don't pinch in certain places when seated on the bike and they stretch with you as you move around in the seat.
Firm fit
The straight-leg jeans are a reasonably firm fit, too, so they don't flap around annoyingly in the breeze.
And after a big dose of Christmas pudding, they stretch in the waist to accommodate your expanding girth!
However, because they are stretchy, even in the waistband, you have to wear them with a belt or they will slide down.
Since they are made of three layers – denim, mesh lining and Roomoto in the vulnerable areas (backside, hips, knees, sides of the legs and thighs) – they are quite heavy. That's another reason they tend to slide down. Maybe it's also because the mesh liner makes them a bit slippery.
Anyway, make sure you wear a belt. They have five belt loops like normal jeans and maybe another couple of loops would be handy so they don't gape at the back under the belt when you lean forward.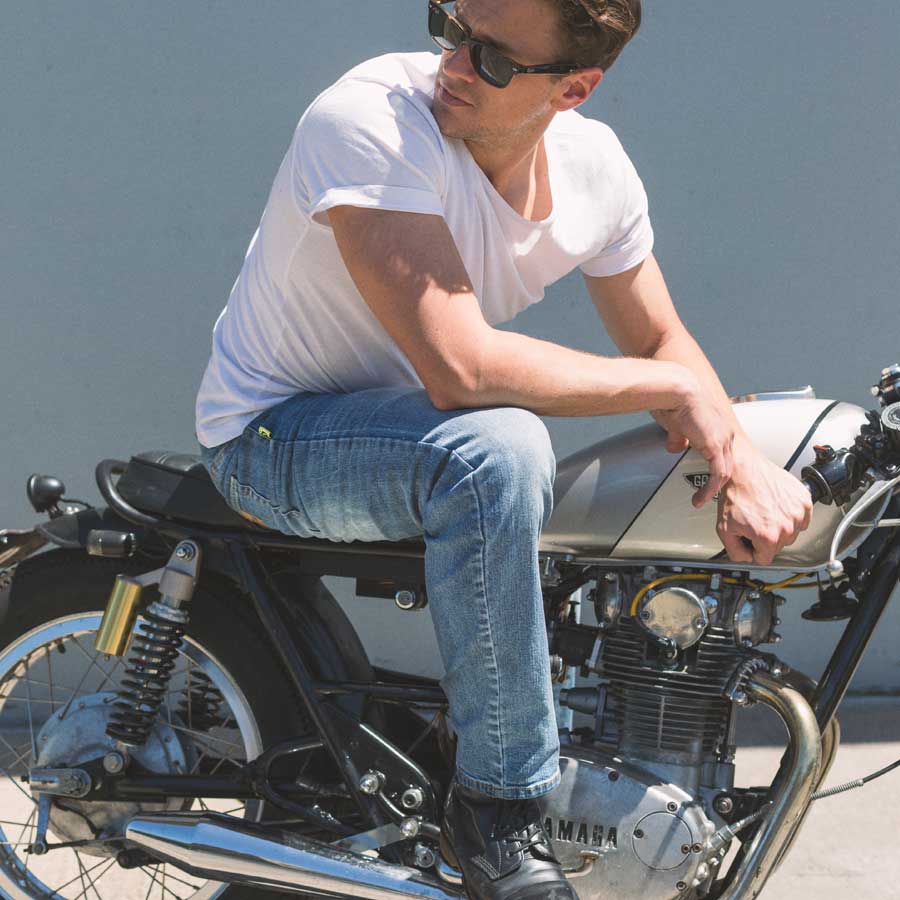 RooMoto fabric
Draggin's patented RooMoto fabric is made of MR7.0 knitted DuPont Kevlar and Dyneema, the world's strongest fibre.
Some critics might say the RooMoto lining should be used throughout the trousers, but it's not breathable and having it in patches means they are cooler.
But unlike other protective jeans with similar patches of protective material, Rebel jeans have no visible seams, so they don't look like the usual riding jeans.
I've been able to wear the stylish jeans to casual occasions without anyone realising they are riding jeans.
Every pair of Rebel jeans also comes with hip and knee pockets for CE-approved Draggin knee and hip armour which cost $25 per pair.
You will need to drop your trousers to fit them and remove them.
Now here's a shot of a much more attractive model in the Rebel jeans!