Australian motorcycle apparel brand Draggin Jeans stands out from the crowd with their range of fully approved DuPont Kevlar clothing and wide range of women's jeans.
Now they've added another – Racey!
The staff we deal with at Draggin are mainly female so they obviously know what a female rider wants and needs in riding jeans.
"We know that woman want to look great and feel good when they ride," they say in their press release introducing the very chic new style.
Races is a stretch skinny leg jean so they will tuck into boots, feel comfortable, but still offer the famous protection of Draggin Jeans.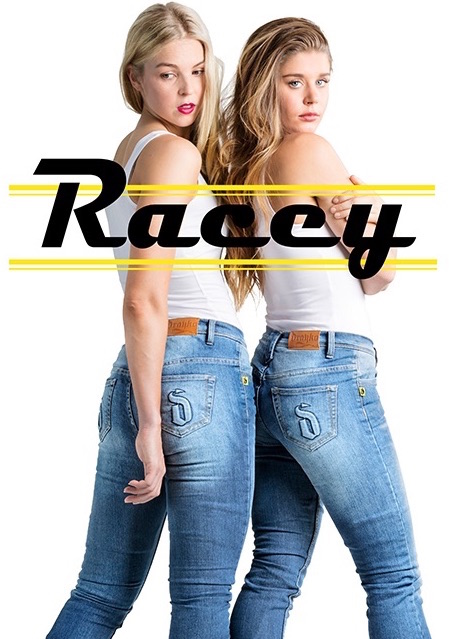 They feature Dyneema, the world's strongest fibre, and DuPont Kevlar lining in all the impact zones plus knee pockets for optional armour.
Draggin claims the jeans will last a minimum of 4.4 seconds in abrasion resistance. The lining takes advantage of Dyneema's strength, which is 40% stronger than Kevlar and 15 times stronger than steel.
The Racey jeans also have a cooling sports liner so the Kevlar doesn't feel hot and scratchy against a woman's shaved legs. My wife has worn Draggin Jeans before with this lining and found it very cool and comfortable.
Adding to the comfort level is the "super-soft blue-wash" denim.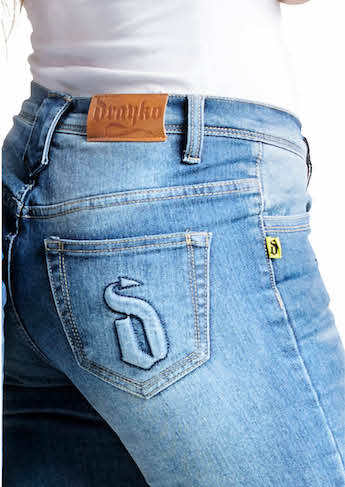 Importantly for women, they are also highly fashionable with feminine detailed pocket stitching and no visible seams for the Kevlar panels or armour pockets.
Draggin was the first licensee approved to use the DuPont Kevlar Preferred Licensee logo. Sales manager Wil Cope says it means customers can be assured Draggin products contain Kevlar.
"At Draggin, when it comes to your personal safety on a motorcycle, we want you to feel confident and assured in our clothes you are wearing," he says.
Since the mid 1990s, Draggin has been making rash-resistant jeans and famously proved their durability with a video of a tester being dragged behind a motorcycle.