The makers of the first abrasion-resistant motorcycle jeans, Draggin, have now developed a waterproof version and a matching jacket.
The Australian company claim the Hydro jacket and jeans are comfortable, waterproof and breathable.
If they work as they are claimed, it would mean no more stopping at the side of the road to put on your wet weather gear when the heavens open up.
They should be available in June 2015.
We are eagerly awaiting test samples here to see if they really work, but we're not overly cynical about Draggin. After all, the Melbourne company famously proved their abrasion resistance with a real-life test where a person wearing their jeans was pulled behind a motorcycle for several seconds.
And, of course, the Hydro gear is lined with Draggin's RoomotoTM protective fabric with 4.4 seconds of abrasion resistance just like all Draggin jeans. Only Draggin's lining uses genuine DuPont™ Kevlar® and takes advantage of Dyneema's strength.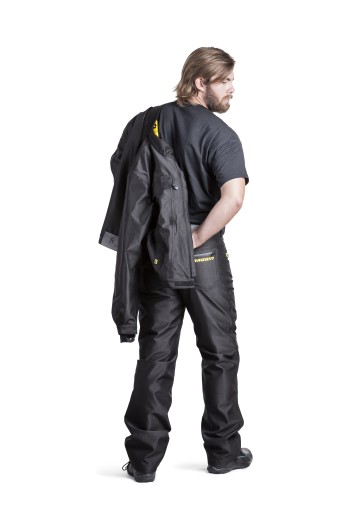 The Hydro Jacket comes in sizes S-#XL for $349 and the Hydro Jeans in sizes 30-42 for $329.
At the moment, they will only be available for males, but Draggin has a big range of women's gear, so we hope female versions will follow.
The Hydro jacket is styled on Draggin's Classic Rider jacket and the jeans are Classic jeans, but with waterproofing that includes no visible seams, waterproof zips and pockets.
Like the original Draggin products they are designed on, they have a cool sports liner and armour in all the right places.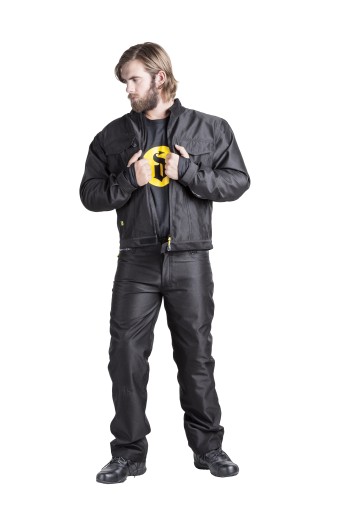 The jacket and pants attach with the connecting belt and zip so there are no leaks between the top and bottom.
The jacket sleeves have a thumbhole cuff so your gloves can sit neatly underneath the cuff, adjustable wrist cuff and adjustable velcro waistband for a snug and waterproof fit.
It has an internal pocket, and two hand pockets and two front pockets, all with waterproof zips.
The jeans also have two waterproof pockets so there is plenty of space for safely storing your wallet, keys, phone, iPod, garage remote, etc.
Both jacket and pants are machine washable.
Visit: www.dragginjeans.net