Investigations into a terrifying double motorcycle crash in Melbourne as shown in this dash cam video are continuing – more than a month after the accident happened on July 16, 2016.
The video seems to show clear evidence that the female driver, 23, failed to give way, yet no charges have yet been laid.
The injured riders are Steve Caruana, 42, on a Yamaha R1 and Marc Logan, 37, on a Suzuki GSX-R1000. They are lucky to be alive, but a month after the double crash, they are still in hospital and both wheelchair-bound.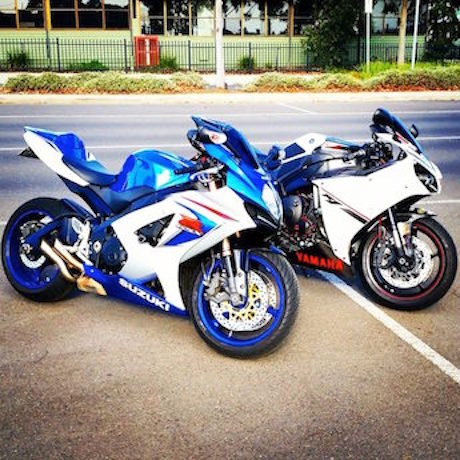 Steve suffered leg injuries and lost a testicle. Marc is also still unable to walk with one leg in plaster and the other with a rod inserted. His right hand is now in a splint after an operation on his knuckles. Their bikes were written off.
"l believe that the driver should be charged and also should be made to take some type of driving course," Steve says.
"The way she just pulled out was just insane and also could have killed two innocent people."
Victoria Police spokesman Thomas O'Byrne says they are still investigating the double collision on Raleigh Road about 1.40pm on Sunday, July 17, 2016, and no charges have been laid.
He says he will contact us as soon as a decision is made about laying charges.
Australian Motoring Enthusiast Party candidate at the last election, Judith Kuerschner, doesn't hold out much hope of the driver being charged.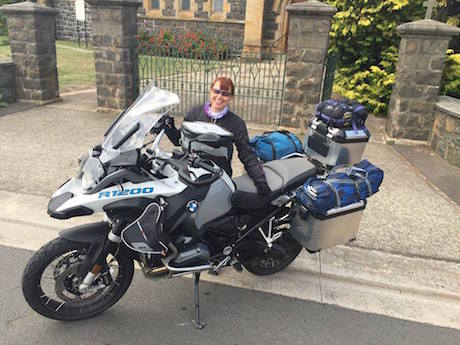 Judith was riding behind her husband when he was killed by a driver turning in front of him without indicating. The driver was never charged.
"Considering the woman who killed my motorcycle-riding husband admitted to not even looking before making a right hand turn was never charged with even so much as a traffic fine, I doubt even video footage and social media outrage will have much impact here," Judith says.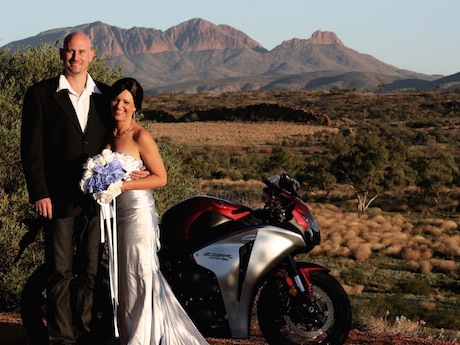 "I hope I am wrong, but experience has proven the hard lesson to the contrary when it comes to the skills of investigators regarding motorcycle crashes.
"Since the recommendation made a number of years ago (I believe by the Motorcycle Council of ACT) to have motorcycle crash experts assist police investigations where motorcycles are involved has never been enacted, motorcyclists will always be at a disadvantage during an investigation of an incident between a car and a motorcycle."
Anyone with any information about the incident can contact Crime Stoppers on 1800 333 000 or submit a confidential online report.
CHALLENGE POLITICIANS TO THINK AND ACT "MOTORCYCLES"