An Aussie woman has started the Naz Bags canvas motorcycle luggage company after being inspired by the Long Way Round and a year-long motorbike adventure following her divorce.
Narelle "Naz" Lyons, of Aratula in Queensland's Scenic Rim, says she has been riding since she was 16, but only started riding seriously about eight years ago.
"I started off with a Virago, but after watching Long Way Round I knew I had to get an adventure bike," Naz says.
"It was a Suzuki DR650 and when my husband suddenly left me a year later I sold up and travelled Australia on it. It was mostly just me and my tent. I loved it.
"As I had spent a year travelling on a bike I had a lot of ideas about luggage."
So the marketing and design graduate started Naz Bags about a year ago, making affordable, high-quality canvas motorcycle luggage and tool bags from tough Australian canvas.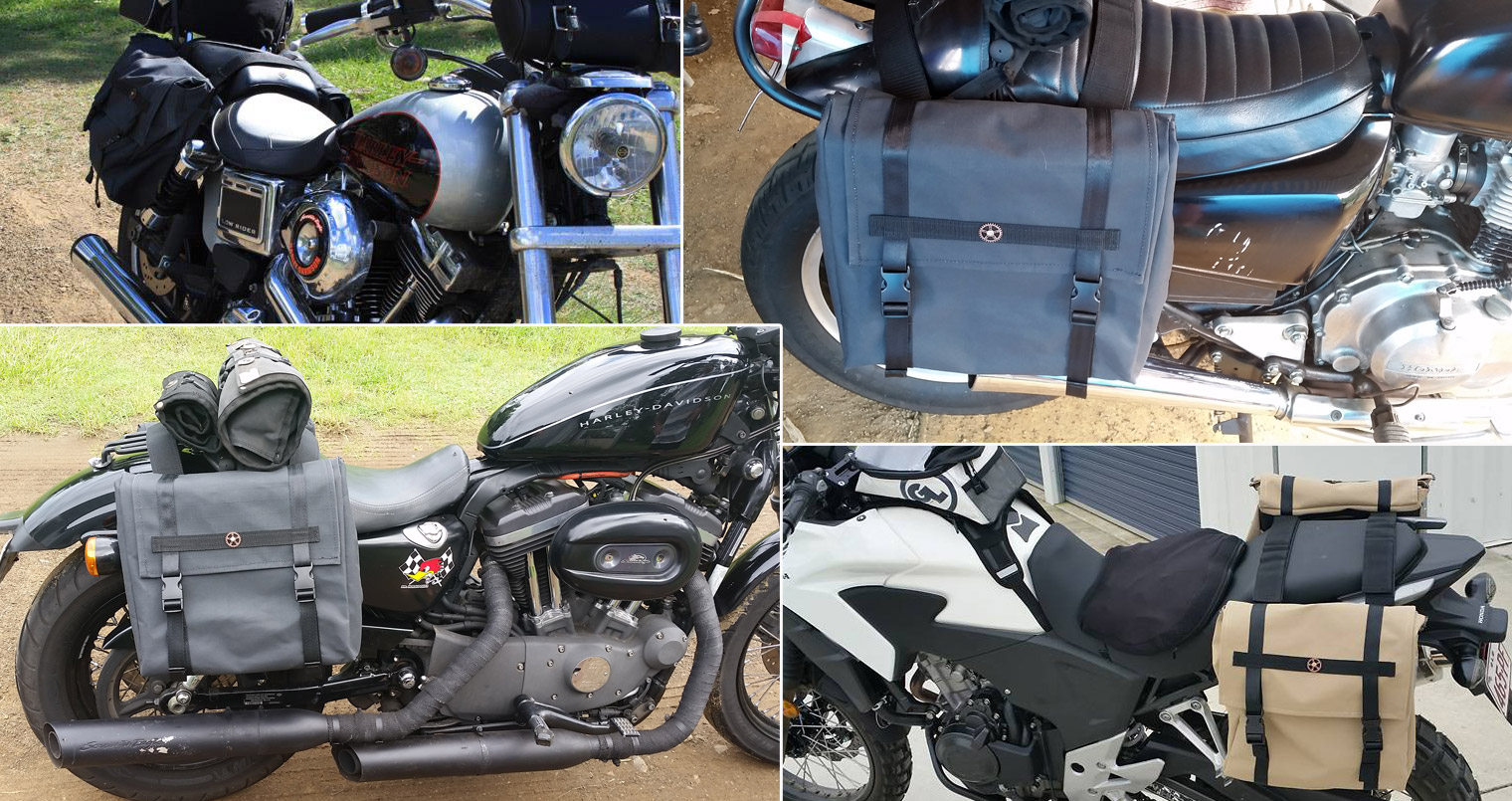 "I was working with my sister-in-law, Janine, doing horse rug repairs," she says.
"I had sewn most of my life but not so industrially. Janine is a professional machinist who makes horse float covers and she offered me machines to work on and some scrap canvas to see what I could develop."
Naz says her tool rolls are her best seller.
"I designed these because when I travelled Oz on my bike it frustrated me digging around in a tool bag to find what I needed, especially in Central Australia in the heat," she says.
"They have a strap at the back so they can be attached in lots of different places on a bike. Mine is attached so that I can open it to roll down my seat."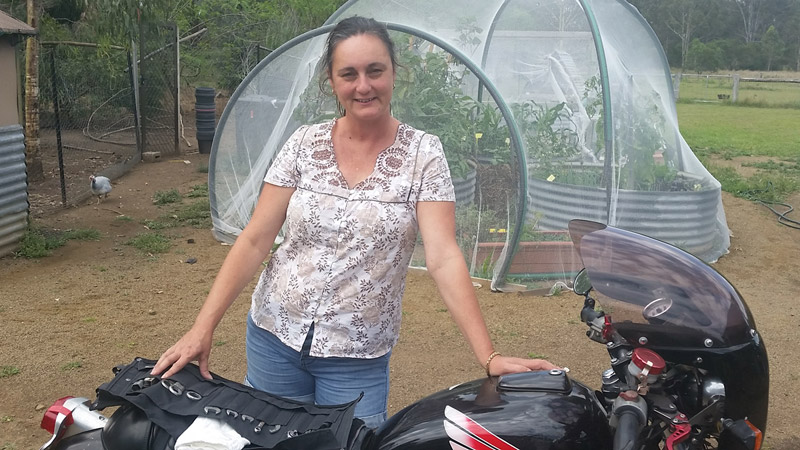 Her canvas throw-over panniers come in two sizes and are made from either extra-tough Ripstop canvas in a variety of colours or tough Auscam canvas.
"I design and sew all of the luggage myself on industrial machines here on the farm," she says.
"It is all in Aussie canvas. I love the canvas because it is tough and comes in a range of colours. I try to create products that work on a large range of bikes. I also do car tool rolls and tradies tool rolls."
Narelle got her taste for riding when she was 16 and bought an old Honda C90.
"But then marriage and kids put an end to riding for a long time," she says.
She returned to Queensland three years ago, bought a 37-year-old Honda CM400T cafe racer, remarried and started her new business venture.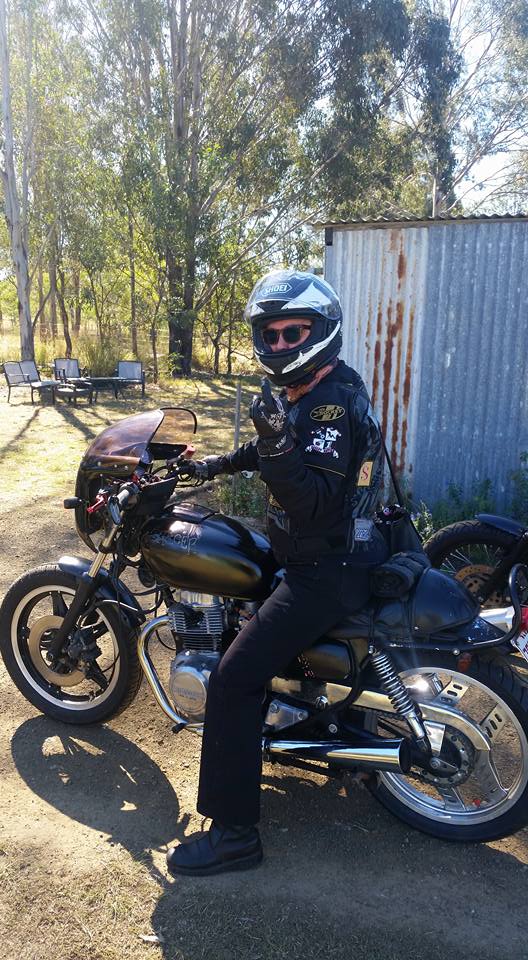 "I love what I do and have no intentions to turn this into a huge business," she says.
"I want it to stay a bespoke business that is in touch with the customers.
"I sell mostly on my website and Facebook but also have a stall at some local bike nights and shows.
"I welcome people to come and visit if they would like to see the bags or measure up for a custom job. Being near Cunninghams Gap makes it a lovely ride." 
Naz Bags tool rolls
Large motorcycle tool rolls in canvas cost $63.25, come in 11 colour choices and are 320mm wide, rolling out to 620mm. They strap on in a variety of ways to suit different bikes.
Small canvas motorcycle tool rolls cost $57.50 and are 260mm by 590mm.
The tool rolls come with a strap that has side release buckles to use through the loops on the back and is very adjustable. But you can also order an optional flat strap with your bag.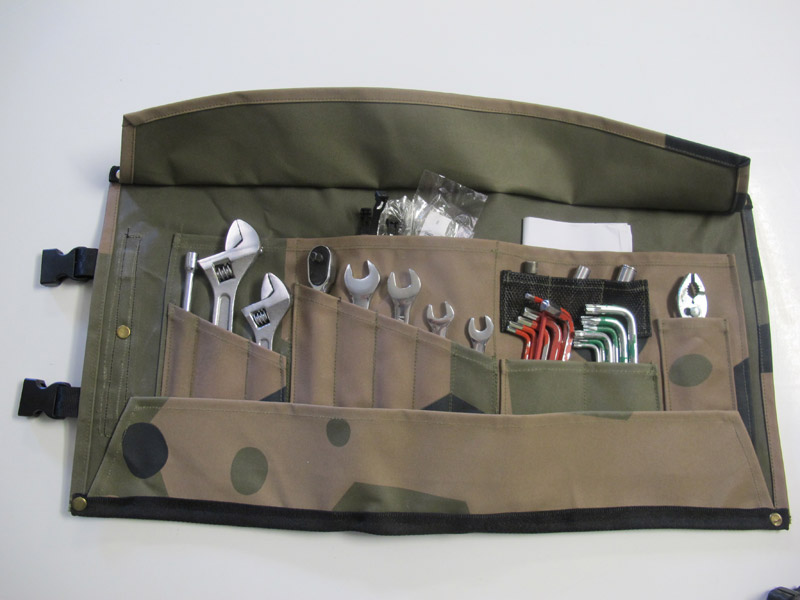 Naz Bags panniers
Naz Bags throw-over canvas panniers also come in two sizes and will fit most motorcycles.
The straps between the two bags are adjustable with wide hook-and-loop tape.
The bag also seals via a hook-and-loop tape opening which then rolls or folds down.
A large flap on the top makes it water-resistant and is adjustable via side-release buckles.
Webbing loops at the rear base of each bag allow it to be attached to most motorcycle frames.
Standard bags cost $169.50 and are 330mm deep, 350mm long and 150mm wide. The adjustable straps between bags can be used up to 500mm. The space between the two 50mm straps is 150mm.
Big Fella Panniers cost $193.50 and are 350x400x200 with 200mm roll-down. The adjustable straps between bags can be used up to 500mm wide.