Touratech have developed a Desierto5 front fairing for the latest generation of the BMW R 1200 GS and the R 1200 GS Adventure.
The German adventure accessory company says the Desierto5 front fairing not only presents a unique look, but also improves weather protection.
It costs $1605.72 and is available online.
Fairing history
Touratech introduced the Desierto concept in 1999 for the R 1100 GS. It had a frame-fixed fairing, twin headlights and a high rally screen.
It was initially designed for a demo bike, but the conversion kits were so well received by riders, a small series was produced.
Since then, Touratech have developed this fairing further and offered a Desierto fairing kit for each GS generation.
Desierto5 kit
The Desierto5 conversion kit consists of two main component parts: A black lacquered lower part made of fibre-reinforced polyurethane, and a slightly tinted windscreen made of high-class shatterproof acrylic glass.
The original BMW screen adjustment mechanism is still in use.
It is also claimed to improve the touring ability of the bikes.
The Desierto5 fairing has improved aerodynamics refined in a complex process starting with shaping by 3D simulations, up to intensive test rides.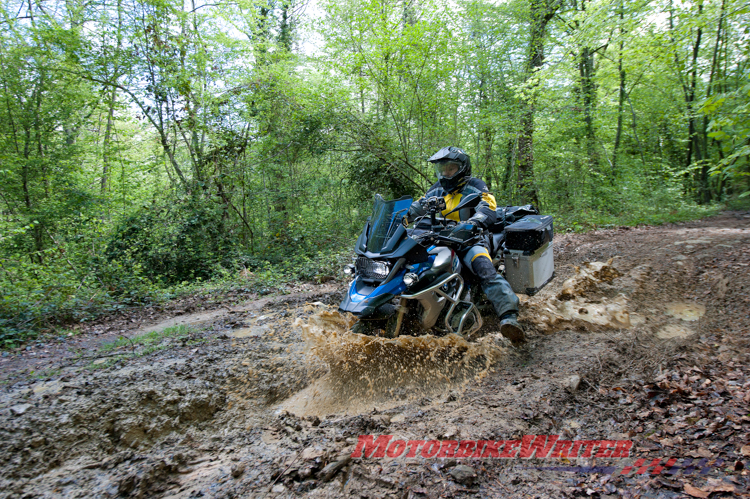 Touratech claims a reduction in wind pressure on the upper body, a turbulence-free air current and a reduction in ambient noise.
The fairing can be "easily and quickly mounted by yourself".
Desierto5 fits the following models:
BMW R 1200 GS as of 2013

BMW R 1200 GS Adventure as of 2014

BMW R 1200 GS 'Rallye' and 'Exclusive'