With spring moving into summer, it's definitely time to plug your gear gaps if you've got 'em—and RevZilla's making it easy this week with deals up to 50% off to celebrate Memorial Day! Check out the entire sale here or read on for the pieces we've picked out.
Select Mens Jackets Up to 50% Off
Merlin Perton Jacket
Regular Price: $449.00, Sale Price: $314.00 (30% Off)
A vintage-looking textile jacket made from 8oz waxed Cotec fabric, this garment also sports a breathable waterproof membrane and D30 shoulder and elbow armor. You can beef up the protection by adding armor in the back as well. Little details bring this piece all the way home—like interior Scottish tartan panels, an inside-facing jet pocket, and diamond stitched overlay details.
Check it out at RevZilla
Belstaff Highway Jacket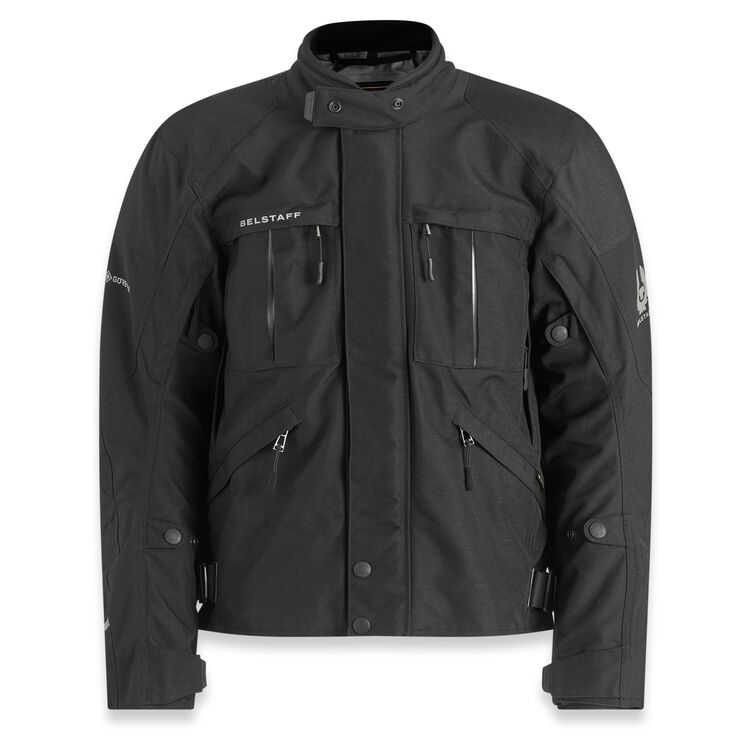 Regular Price: $775.00, Sale Price: $465.00 (40% Off)
The Belstaff Highway jacket is made from a Cordura 750 outer shell and a fully removable waterproof GORE-TEX jacket underneath for climate control. D30 CE Level 2 armor comes standard in the shoulders, elbows, and back—plus it's got plenty of pockets and reflective panels.
Check it out at RevZilla
Select Womens Jackets Up to 50% Off
REV'IT Eclipse Women's Jacket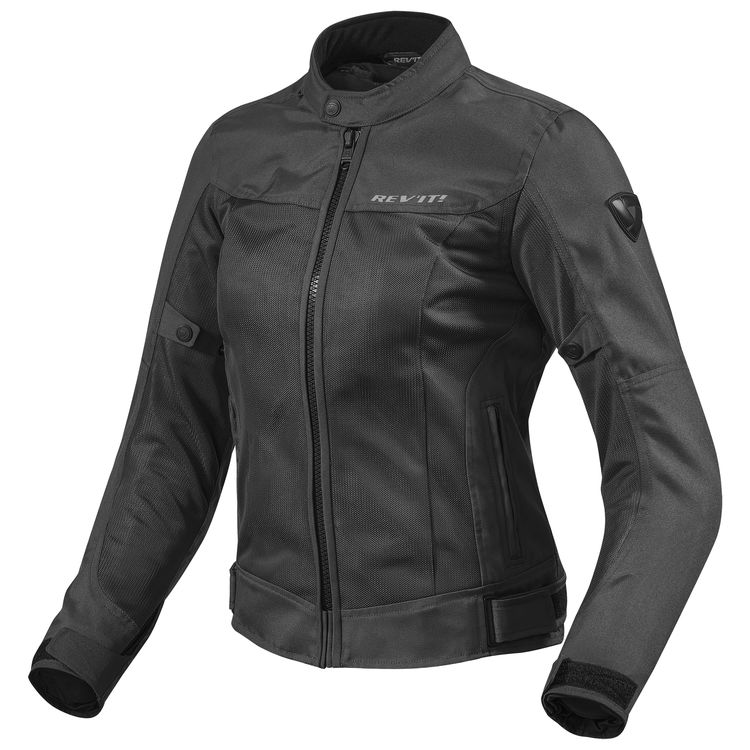 Regular Price: $189.99, Sale Price: $123.49 (35% Off)
One of the most breathable and stylish summer riding jackets for women out there, this garment packs Knox Flexiform elbow and shoulder jackets into a lightweight, abrasion-resistant textile jacket with an aerodynamic touring fit. Big mesh panels keep the air flowing too—so you don't have to worry too much about working up a sweat on your warm-weather rides.
Check it out at RevZilla
Olympia Expedition 2 Women's Jacket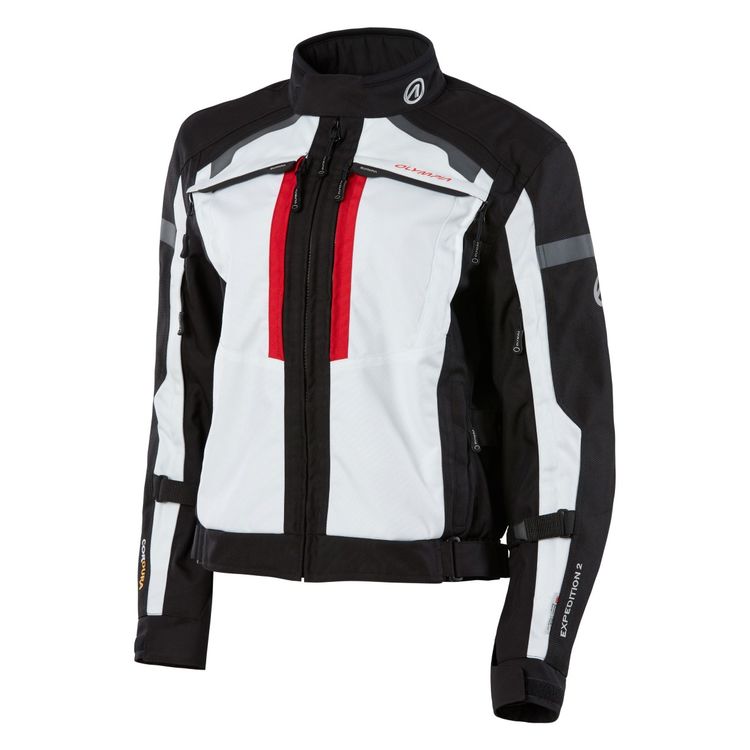 Regular Price: $449.99, Sale Price: $299.99 (33% Off)
With a waterproof liner for wet weather and big vents for sunny rides, this is a technical women's riding jacket that will have your back (and the rest of your torso) in multiple seasons. Cordura fabric offers plenty of slide protection, while CE Level 2 armor in the shoulders and elbows keeps bumps and bruises to these sensitive areas at bay.
Check it out at RevZilla
Select Helmets Up to 50% Off
Bell Eliminator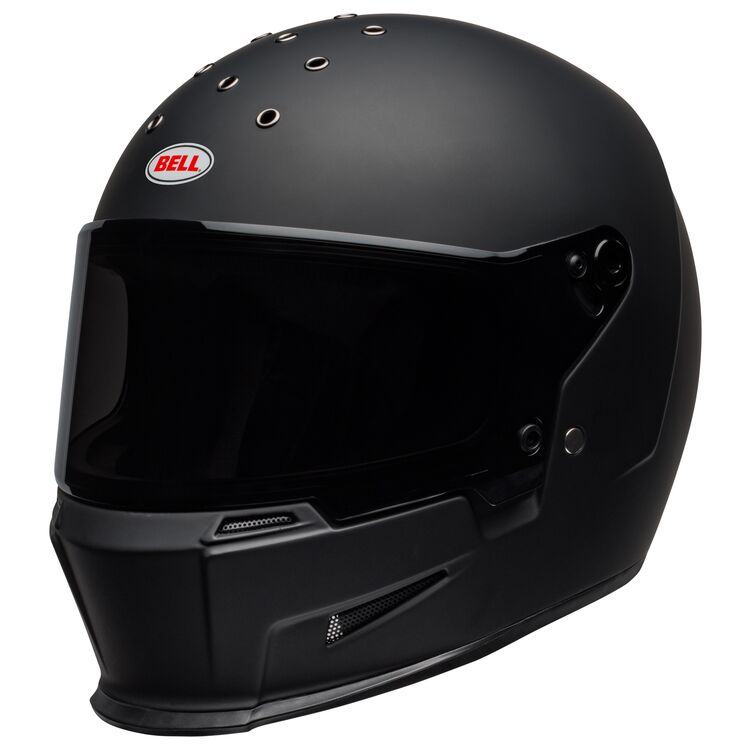 Regular Price: $429.95, Sale Price: $199.987 (53% Off)
One of our favourite Bell lids (and one that often goes on sale, despite it's obvious quality), the Eliminator is a lean, mean, head-protectin' machine. Those vintage-motorsports looks get backed up by a tough, modern, fiberglass composite shell and dual-paned ProVision face shield—no insert lenses required. It's DOT and ECE certified, too—so you can look like a badass on both sides of the pond.
Sedici Strada II Primo Prestigio Helmet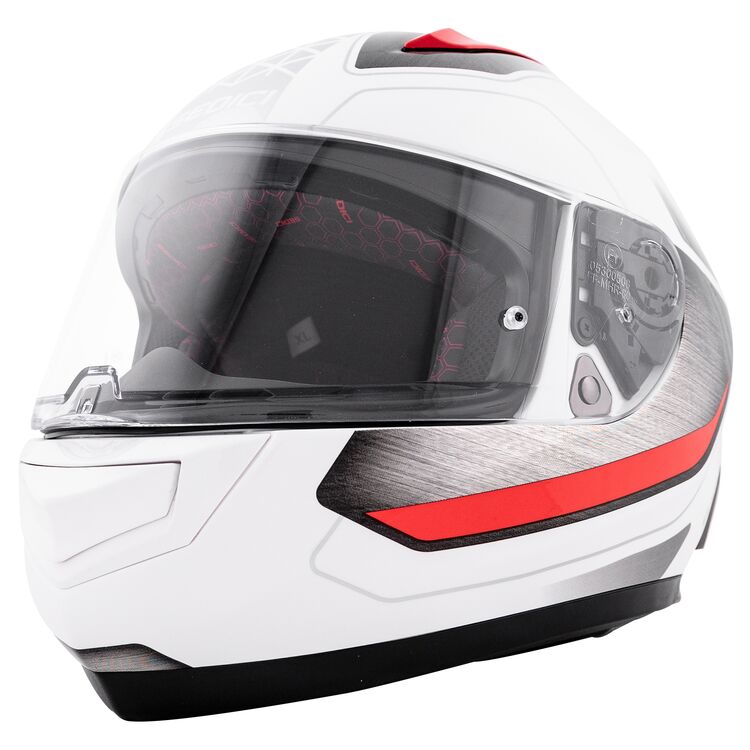 Regular Price: $289.99, Sale Price: $169.97 (41% Off)
For those of you not into the vintage racing look, the Strada II offers a thoroughly progressive look. It's also made from a proprietary blend of fiberglass and aramid fiber, offering a shell that's impressively strong and surprisingly lightweight. With multiple air intake vents for comfort, and a 360° face shield gasket to minimize wind noise, this is a performance-built piece of kit that also happens to turn heads while protecting yours—and right now, you can get it for less than $200. Woah.