In most of North America, autumn really is the best time to ride. For the kids, fall might mean back-to-school—but for you, the change of seasons means crisp mornings and gorgeous colors as the leaves start to change color. This makes it as good a time as any for new gear—not only will you want to make sure you're ready for the weather, but the trees are all getting new looks, so why shouldn't you?
Our pals at RevZilla know all this of course, so they've put on their MASSIVE Labor Day Rager Sale where you'll find deals up to 60% off on some truly excellent products. We've listed our top choices below. Check 'em out!
Sale Helmets
Sedici Strada II Parlare Bluetooth Helmet
Regular Price: $349.99 Sale Price: $249.99 (38% Off)
A strong but light blend of aramid and fiberglass, this helmet also features a dual-density EPS liner, a drop-down internal sun visor, and multiple air intake vents. Plus, it's got a SENA DWO-6 Bluetooth communicator with universal intercom protocol built right in—perfect for playing music from your device, answering phone calls, or talking to other riders in your group.
Check it out at RevZilla
Shark EVO One 2 Helmet

Regular Price: $469.99, Sale Price: $235.00 (50% Off)
Not your average modular helmet, this lid features a chin bar that flips all the way up and back when you raise it to prevent it from catching wind and throwing you off balance. It also comes with a kinematic anti-scratch face shield, a chin curtain with reinforced magnetic fastening, and an inner anti-scratch sun shield.
Check it out at RevZilla
Sale Jackets
Merlin Miller Jacket
Regular Price: $529.00, Sale Price: $370.00 (30% Off)
Merlin's jackets are some of the best-looking on the market, and the Miller is no exception. Featuring heat-reflecting leather that reflects up to 70% of UV rays, plus built-in LP1 shoulder and elbow armor, this is a technical riding garment that will keep you as cool as you'll look wearing it.
Check it out at RevZilla
REV'IT Eclipse Jacket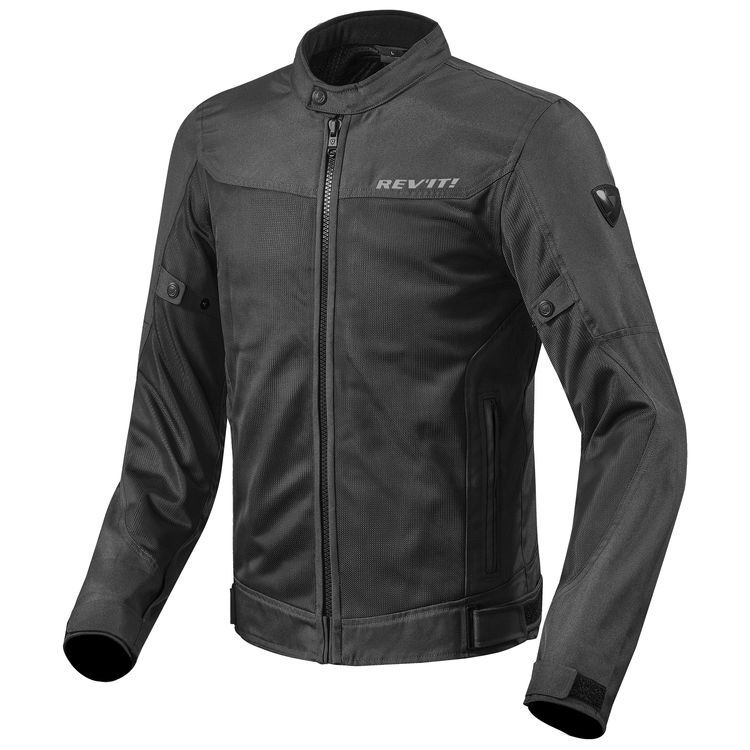 Regular Price: $189.99, Sale Price: $139.99 (26% Off)
A 600D polyester and mesh jacket that offers some of the best value on the market, the Eclipse features Knox CE Level 1 shoulder and elbow protectors with room for a SeeSoft Level 2 back protector as well. It's cost-effective, but thankfully it's also just… effective!
Also available in a women's version.
Check it out at RevZilla
Sale Riding Boots
TCX Hero WP Boots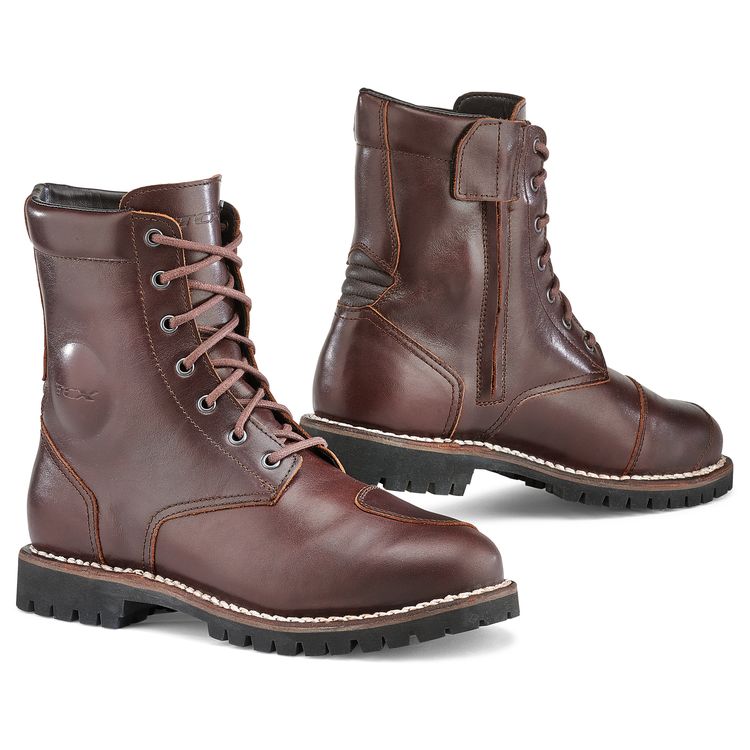 Regular Price: $259.99, Sale Price: $159.99 (38% Off)
Medial and lateral malleolus reinforcement discs. TCX's signature Comfort Fit system. A full waterproof lining to keep out the wet. And they STILL manage to look this good? Man, the only thing that could beat all that would be if you could get these boots for under $200… oh, wait. This week, you can. Nice.
Check it out at RevZilla
TCX Climatrek Surround Gore-Tex Women's Boots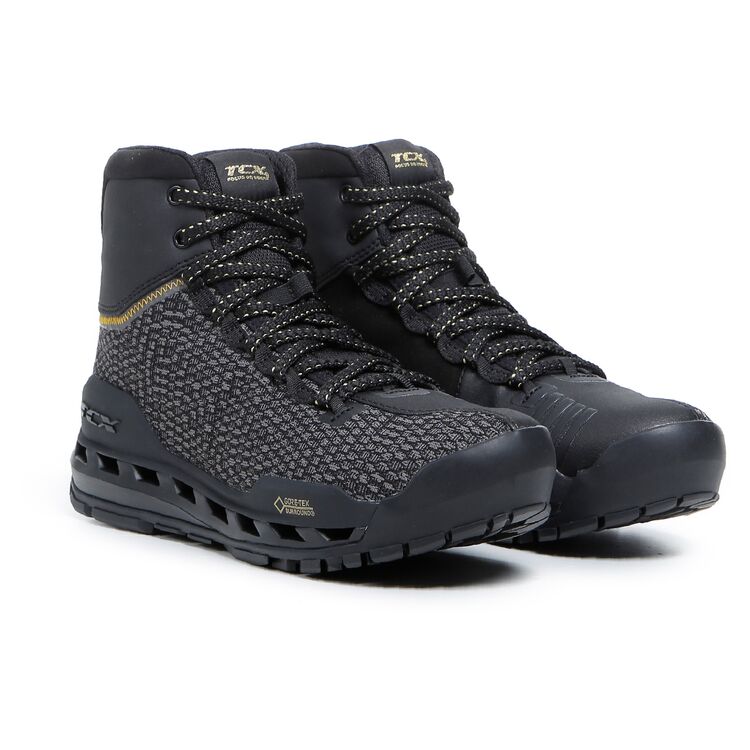 Regular Price: $259.99, Sale Price: $207.99 (20% Off)
Excellent for riding as the weather turns chillier, these women's boots use Gore-Tex Surround technology to keep you comfortable and dry while also insulating you from the cold. With a Groundtrax rubber outsole for superior grip on the road and reinforcements on the shins, ankles, heels, and toes, you can bet that this is one of the best ways out there to keep your lower extremeties comfy all fall.
Check it out at RevZilla