Yes, longer daylight hours are finally here again—but that doesn't mean you shouldn't keep taking precautions to stay visible when riding. Hi-vis gear helps you be seen on the road, especially during rain or low-light conditions. And this week, our pals at RevZilla are offering deals up to 50% off on some hi-vis jackets you literally won't be able to ignore.
Some of the jackets below feature large high-vis patches, while others use only a few strips or stripes—but all of them will increase your presence on the road and help ensure you stay noticed by other motorists. See our picks below, or check 'em out on RevZilla here.
Men's Hi-Vis Jackets Up to 50% Off
Tour Master Sonora Air 2.0 Jacket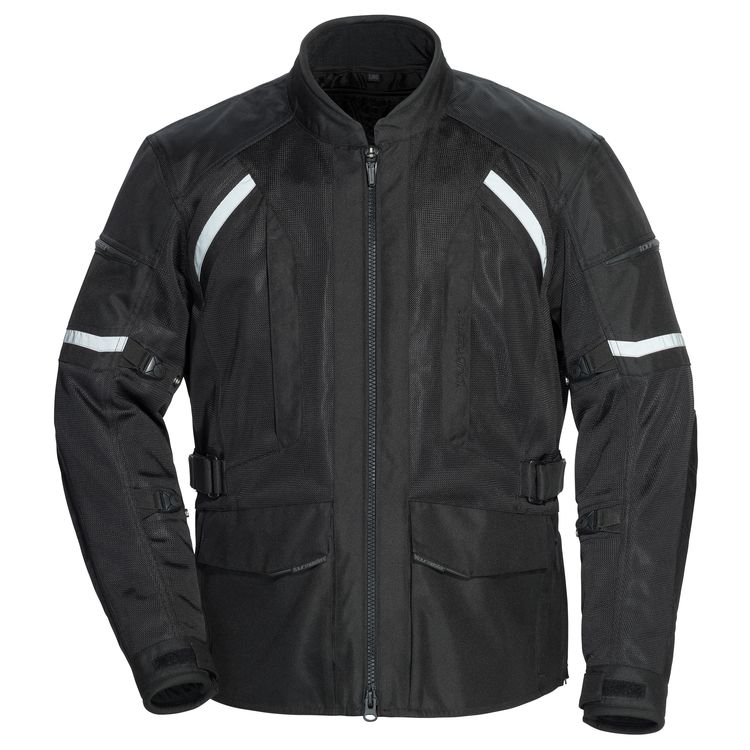 Regular Price: $199.99, Sale Price: $99.99 (50% Off)
Built to stand up to tough conditions and inclement weather, the Sonora Air jacket is also designed to help you stay seen. Reflective stripes at the elbows and shoulders will help other motorists keep you in sight, so that you can avoid situations that call for the jacket's 1680D ballistic fiber and CE shoulder and elbow armor.
Rukka Roughroad Jacket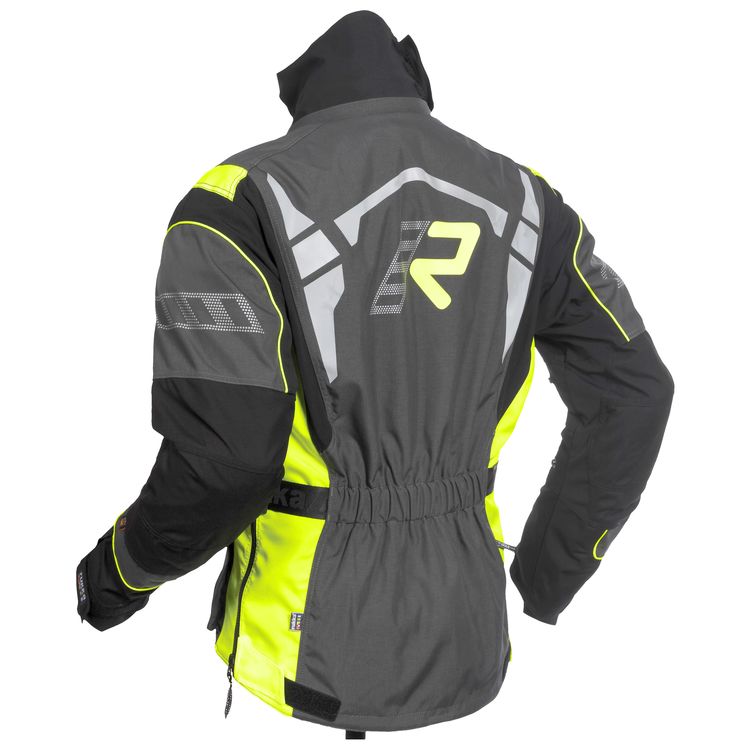 Regular Price: $899.00, Sale Price: $585.00 (35% Off)
Weatherproof GoreTex and abrasion-resistant Cordura—what more could you ask for in an adventure-ready riding jacket? How about reflective prints on both sleeves, plus the chest and the back? Take our word for it: you'll be hard not to spot in this thing. Other features include numerous outer pockets, two waterproof inner pockets, and a five-year manufacturer's warranty.
Dainese Racing 3 D-Dry Jacket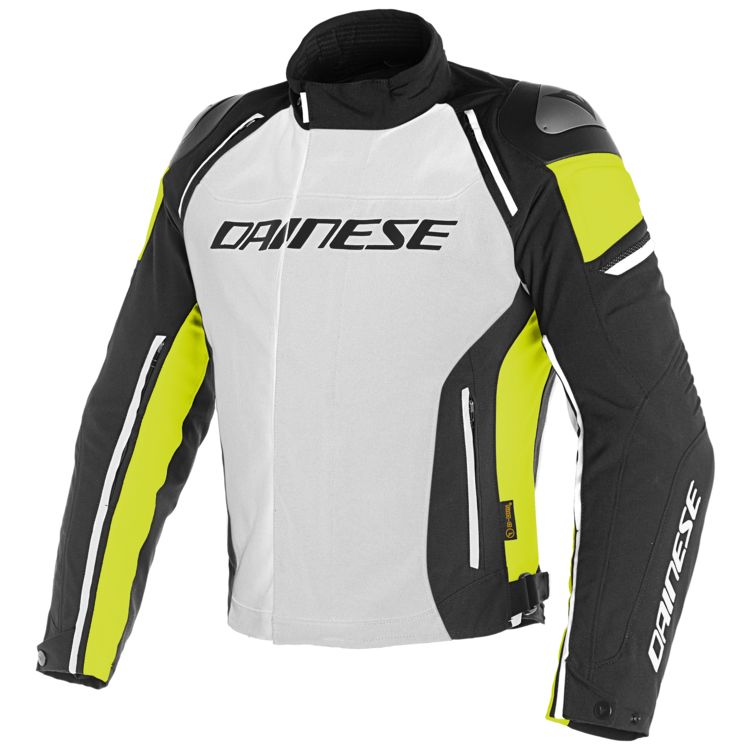 Regular Price: $459.95, Sale Price: $300.97 (35% Off)
A waterproof membrane, lightweight aluminum shoulder plates, and air intakes on the shoulders, sleeves, and back all make this a jacket that's serious about comfort and protection. But its hi-vis strips down the sides and on the shoulders will also help keep you from being ignored or unnoticed during your night rides. If you're looking for something to rip around in after midnight on your sport bike, this jacket's just the thing.
Rukka Airventur Jacket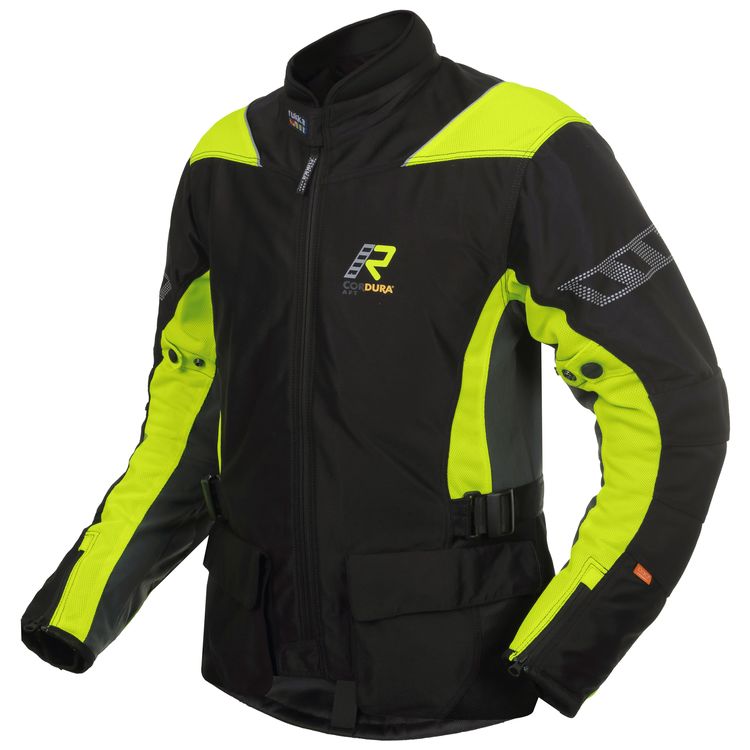 Regular Price: $589.00, Sale Price: $471.20 (20% Off)
An ADV touring jacket made with knitted Cordura for slide protection, this jacket is also equipped with a zipper for connecting it to compatible Rukka pants, plus CE level 2 D30 Air XTR shoulder and elbow protectors to keep your vital joints intact during an impact. Optional back and chest protectors can also be added, making this a jacket that's tough and robust as well as highly visible.
Women's Hi-Vis Jackets Up to 31% Off
Olympia Expedition 2 Women's Jacket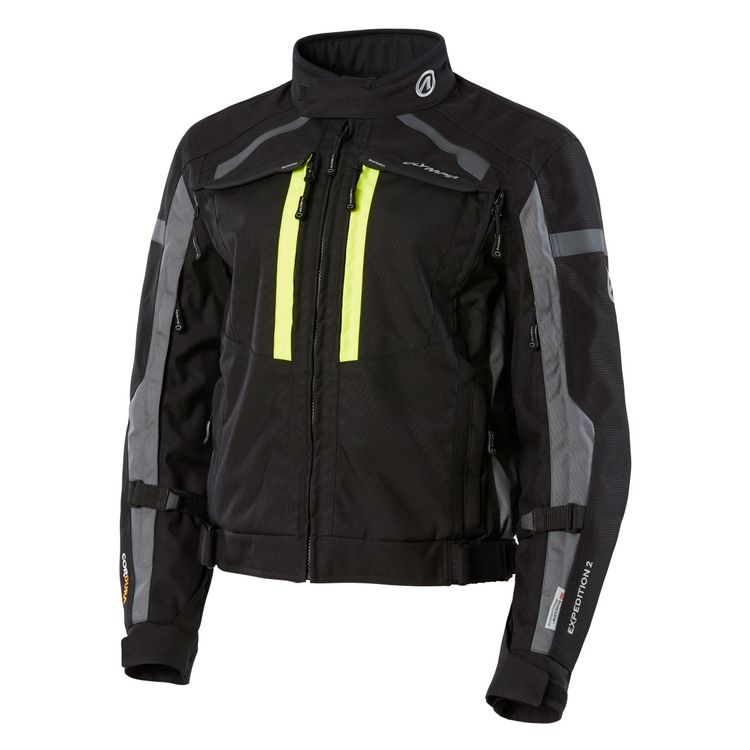 Regular Price: $75.00, Sale Price: $45.00 (31% Off)
The two hi-vis stripes down the front might not look like much, but the Olympia Expedition 2 jacket also has two large back panels in the same color to help you stay seen from behind. But perhaps most impressive is the fact that this jacket comes with three separate liners, allowing you to adjust it to an incredibly wide range of temperatures and conditions. It's also made from Cordura and loaded with CE level 2 armor at key impact zones. Serious business.
Rukka Elastina Women's Jacket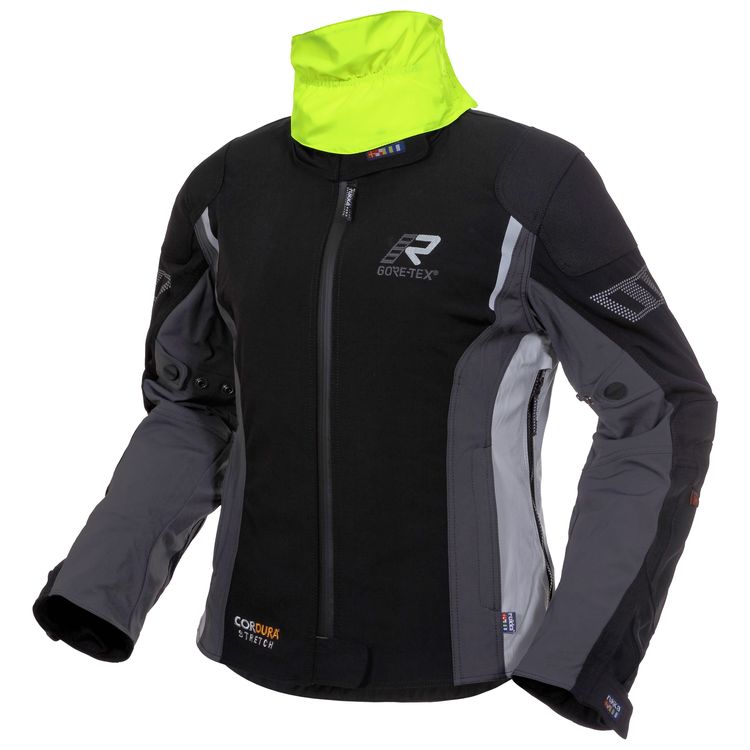 Regular Price: $649.00, Sale Price: $551.65 (15% Off)
Stretch Cordura 500 allows this jacket to fit a range of different body types without compromising safety during a potential slide across pavement. You get waterproofing and weatherproofing from a layer of GoreTex underneath, as well—plus a removable thermal liner and zippered vents to help you stay comfortable in a wider range of temperatures. And with that hi-vis collar, you'll be hard to miss.