Single day passes are still available for the inaugural National Thunder Motorcycle Rally in October 2021 in Australia's country music capital of Tamworth.
Event Communications Coordinator Brad Moffett confirms the event is still planned to go ahead despite current Covid lockdown restrictions.
"Yes we are planning for the event to go ahead and are monitoring the developing Covid situation and health orders affecting regional NSW," he says.
"Registrations are good. We are over 1600 registered now for the full four-day event."
While registrations for the full four days are now closed, single day tickets are still available.
The event, to be held across the October long weekend from Friday 1 to Monday 4 October, is based on the successful 2015 National HOG Rally but open to all "breeds" of motorcycle.
The rally was planned for last year, but was postponed because of the pandemic lockdown.
Brad says that if ticket holders cannot attend the event due to border closures or Public Health Orders that prevent travel, organisers will offer the option of a full refund or a credit to use the ticket at the 2022 rally scheduled for Friday 30 September to Monday 3 October.
"We will update registered riders as this develops," Brad says.
Their Covid policy is available at https://www.nationalthunder.com.au/
The rally will include bikes, music, food and entertainment and is open to individual riders, club members and organised groups representing all motorcycle manufacturer brands.
The event will feature live music on the Thunder Stage reliving the sights and sounds of the '70s, '80s and '90s, a National Thunder Horse Spectacular, trade sites, food stalls and licensed bars.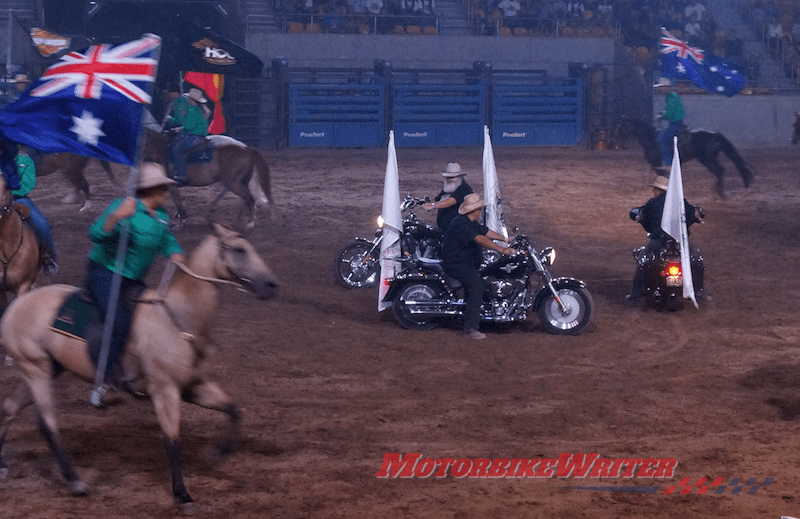 A motorbike parade through the streets and surrounds called the National Thunder Rally Run will close out the event.
The New South Wales Harley Davidson Owners Group (HOG) will also hold their State Rally in conjunction with the National Thunder Rally.
Riders will again take over the Australian Equestrian and Livestock Events Centre (AELEC) which was the successful venue for the 2015 national HOG rally.
There will also be guided rides throughout the Tamworth region including Nundle, Bendemeer, Barraba and Manilla.
Glamping and BYO camping options are available on-site.