A dangerous precedent has been set with an American road safety report suggesting insurance companies price some motorists and vehicles off the road.
The Road to Zero report from the USA's National Safety Council doesn't mention motorcycles in reference to insurance.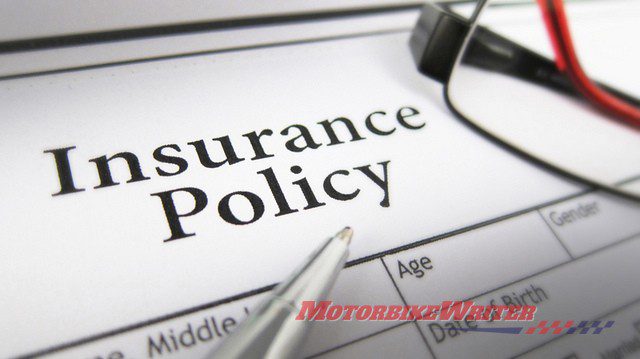 However, it does suggest pricing risk-taking motorists off the road or into safer vehicles. The inference is that motorcycles could be priced off the road by exorbitant insurance premiums.
In some way, they already are.
Many young riders quote high insurance coats as being one of the biggest hurdles to motorcycle ownership.
Budget Australian motorcycle insurer InsureMyRide closed down last year and many riders have since found it difficult to find comparable rates.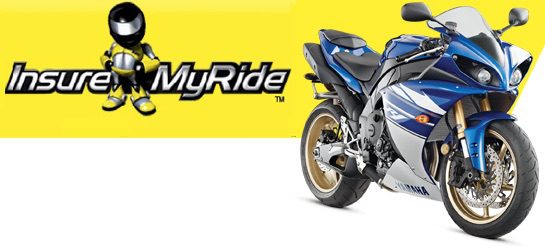 Some insurance companies don't want motorcycle business at all and provide exorbitant insurance quotes that either deter riders or hook them into paying too much.
Dangerous precedent
However, it is a dangerous precedent when the major road safety plan for the USA suggests an insurance policy that could price motorcycles and motorcyclists off the road.
Australia will this year produces its National Road Safety Action Plan and we would hope something similar is not included.
Those paranoid riders who believe the authorities will eventually legislate motorcycles out of existence will find no joy in this latest development!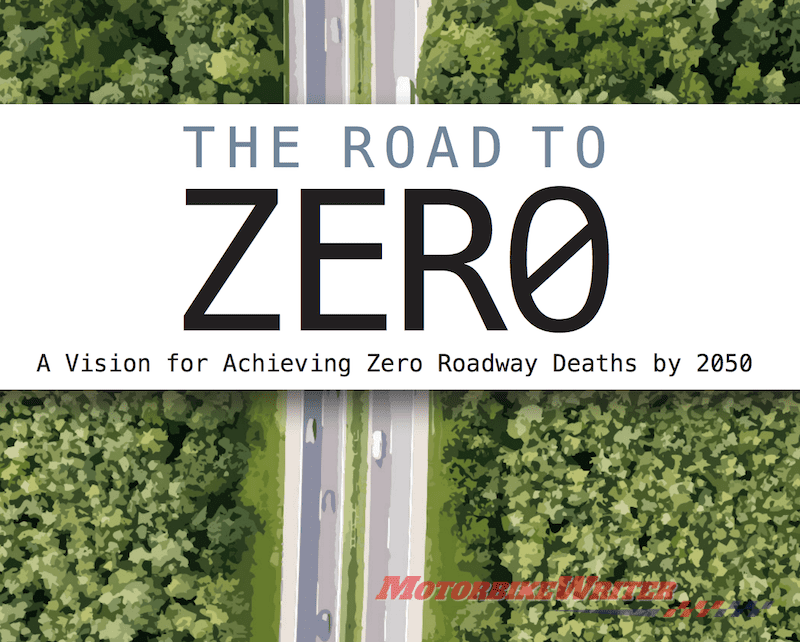 The American Motorcyclist Association has strongly objected to the lack of motorcycling safety strategies in the report and the lack of consultation with their organisation.
"While we are concerned about unsafe drivers on our roads, we are alarmed at this proposal, which would give insurance companies license to dictate which vehicles can and can't use public roads," AMA spokesman Wayne Allard says.
"There have been previous attempts by insurance companies to ban classes of motorcycles. By endorsing this proposal, the Road to Zero Coalition is accepting the logic that some motorcycles, despite meeting federal and state requirements for use on public roads, don't belong on those roads."
Safety technology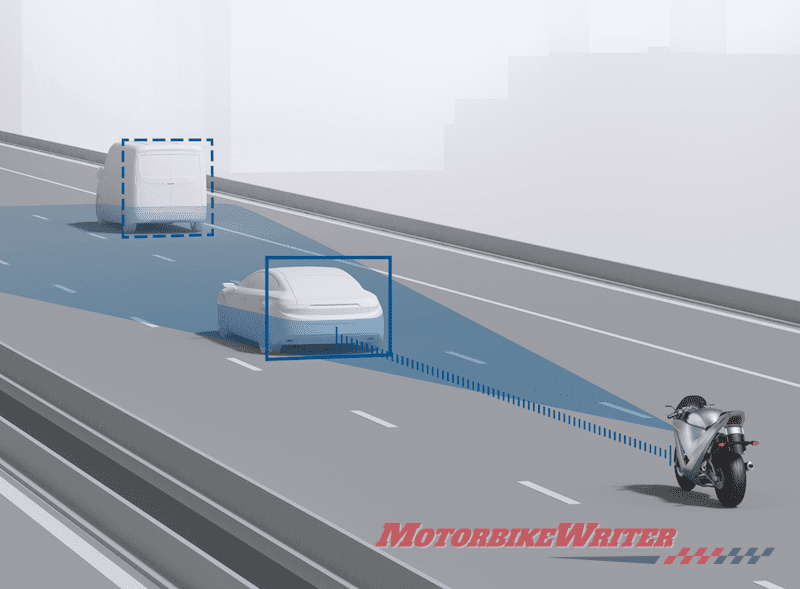 The Road to Zero report also places a lot of trust in new autonomous vehicle technology to make roads safer.
However, the AMA says preliminary studies of these systems show a failure to adequately detect motorcyclists.
"It is vital that motorcycles be part of the testing and development of these technologies, if they are to truly have the safety benefits for motorcyclists that the AMA and the Road to Zero Coalition hope they can have," Allard says.
The report also suggests the application of automotive technology to motorcycles, such as automatic emergency braking, without any discussion of the potential for unintended consequences for motorcyclist training or the safety of motorcyclists.
German automotive tech company Bosch is already working on transferring car technology to motorcycles and even a gas-powered thruster to prevent low-slide motorcycle slides.