Big Things on the Horizon for Damon Motorcycles
Sitting at a table in the Damon Motorcycles lab and design center wearing a snug-fitting sweater Jay Giraud looked 100 percent the tech company CEO that he is. A clay model of the HyperSport sat in the background over his right shoulder and a prototype of the bike over his left. 
And make no mistake, Damon is a tech company. With the most advanced electric motorcycle in the industry and some of the most innovative safety and convenience features the world has ever seen, this company has a technological wonder on its hands built by the best in the business. 
Jay has 25 years in high-growth startups and has run plenty of successful companies over the years. Right now he helms what is in my mind the most exciting electric motorcycle company on Earth. His experience shows in his enthusiastic energy, his friendly demeanor, and his undeniable knowledge of the industry. This is a man who knows what he's doing and confident he has the right product for the time. A man who is in his element talking to a journalist like myself. 
He invited me to sit down and do an interview via Zoom, and I was thrilled to have a chance to chat with him. The last time I've published an article about Damon on webBikeWorld was March 2020, when Damon acquired Mission Motors.
So much has changed in the world since then—pandemic, supply chain issues, and a myriad of shifts within the motorcycle industry and beyond. Luckily, Damon has managed to keep growing and keep proving to the world that it's the real deal. Seeing Jay sitting behind a computer looking so confident about the motorcycle he and his team built gave me hope not only that the motorcycles would be in a better place in the coming years, but that everything would. 
Continued Growth With the Right People
My colleague MaKenzie Shattler published a story in May of this year about how Damon is making the right hires. He reported on the fact that Damon secured Michael Uhlarik as their new Head of Design and Doug Penman as the Chief Marketing Officer. 
These are just two of the many people who have joined the Damon team. One look over the Damon team and it's clear the company has an all-star roster.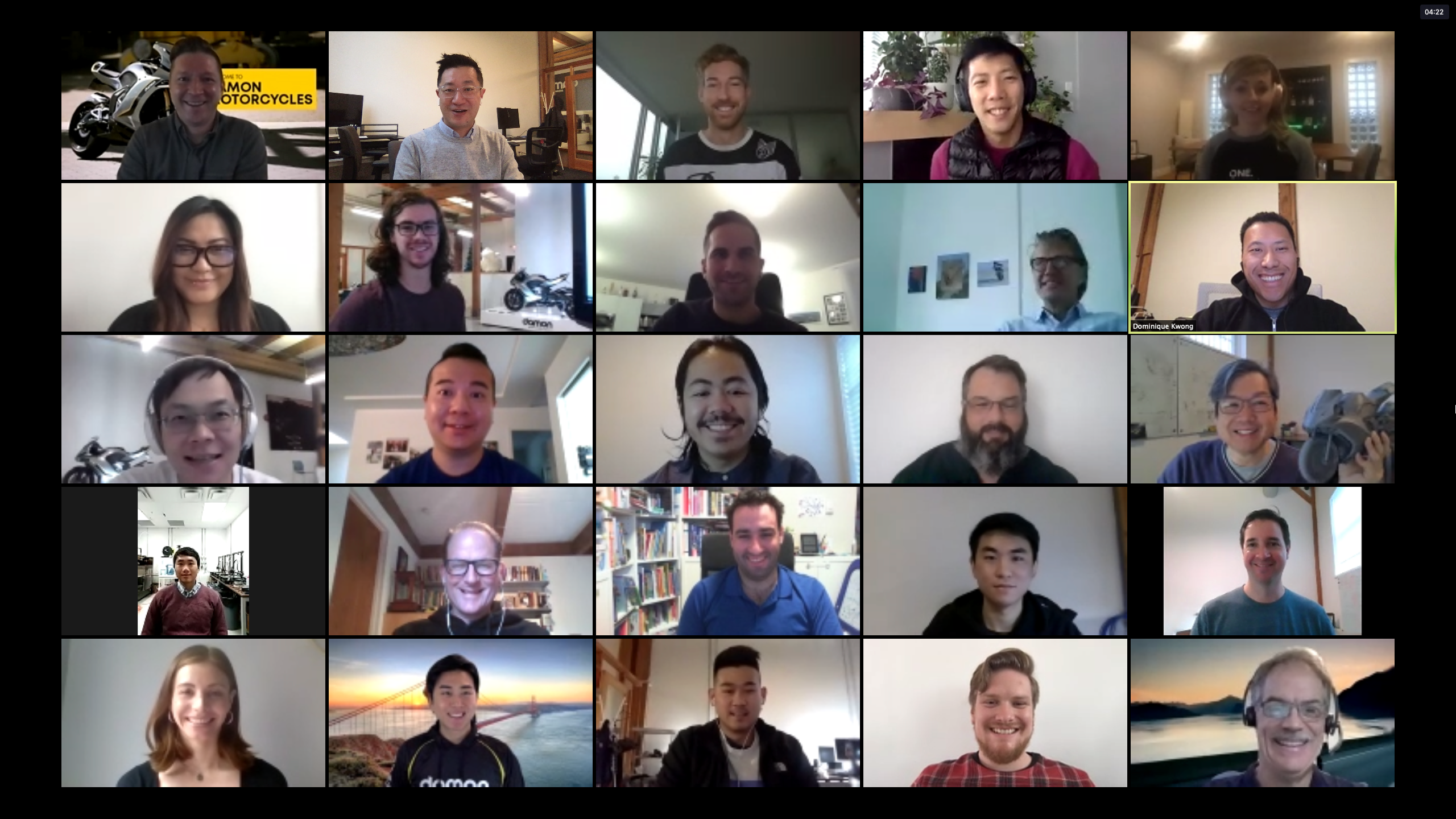 Jay said that it has grown quickly. He also said that of all of the businesses he has worked on over the years, this is the one that has the most dedicated and excited fanbase, and it's a fanbase that wants to work for the company and make the bikes come to life. 
"People come to our door when they want to work here, and they don't leave," Jay said. 
Members of the team have come from all over. Notable former employers include Alta Motors, Lockheed Martin, Faraday Future, Tesla, Apple, Google, General Motors, Bright Speed, and more. 
"Some of the people from the biggest electric vehicle companies you've heard of have brought their expertise here to Damon," Jay said. "We're lucky because we have a product that's extremely exciting."
Aerodynamics Help Get the Most Out of Hypersport
The HyperSport is an impressive bike. It makes 200 hp and 148 lb-ft of torque, has a 0-60 mph time under three seconds, and can do 200 mph as a top speed. The top of the line version of the HyperSport will do 200 miles per charge, too. 
But Jay only touched on these numbers discussing the power dense battery and high-output motor. He was more interested in discussing some aspects of aerodynamics.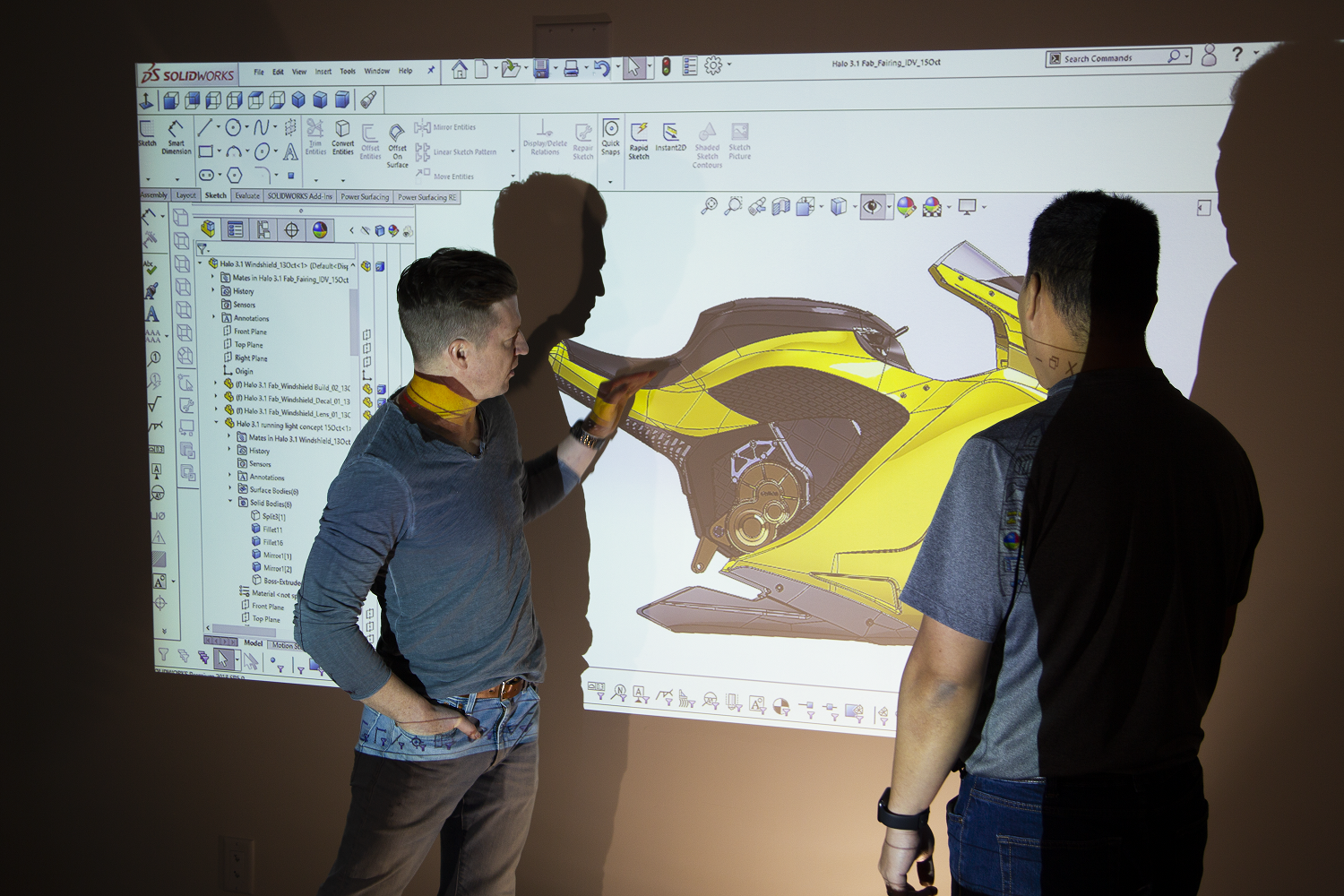 "This thing is getting extremely slippery," he said. "It's already showing to be more slippery than some of the most modern Japanese sportbikes," Jay said. "The numbers are looking really good."
He said the bike is undergoing a full wind-tunnel program and the results have been impressive, making the bike slide through the air more easily will only allow it to go faster and further. He said the nicest thing about this is that you don't have to reconfigure the bike to improve it.
"Aerodynamics gives you results for free, other than the work you do to improve them. You don't have to move a motor or get a bigger motor or redesign anything super complicated to get results."
Jay promised Damon would reveal actual numbers associated with these continued improvements as they come out. On the company's YouTube channel, there's currently a video (a week or so old at the time of this writing) about some of the recent improvements and work the team is doing. 
Production on the Way
Another thing Jay touched on was production. He said they will be moving forward with production and gave me a sneak peek at some renderings of the facilities and how the production line can work. 
One thing he did note is that they're behind a bit on when the bikes will officially be produced. This comes as little surprise with everything that's gone on in the world, but Jay said they're still moving forward with their plans and will have a production bike coming in roughly a year's time. 
Future Products Coming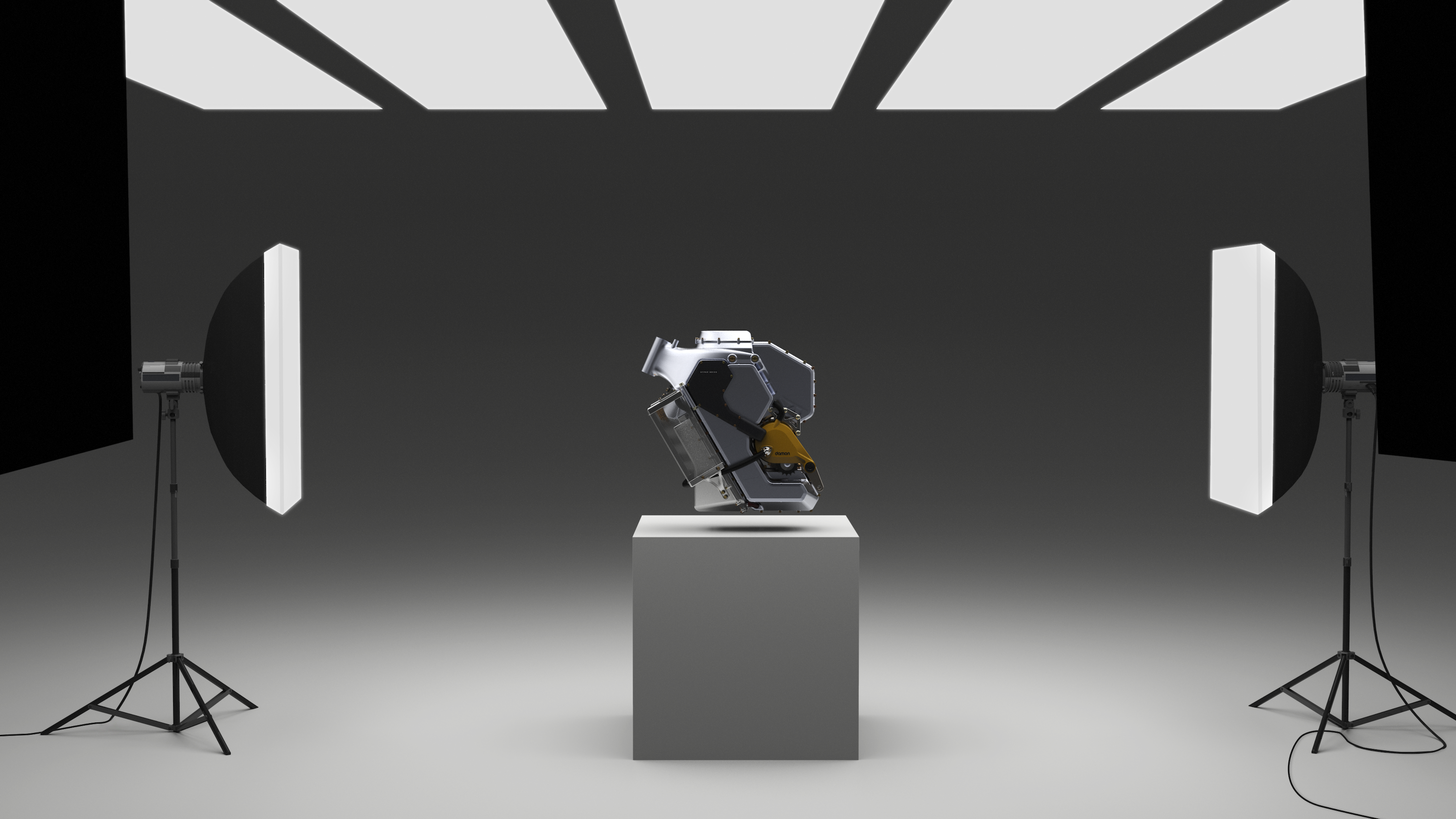 If you're wondering what Damon Motorcycles has up its sleeve next, then keep your eye on this year's Consumer Electronics Show (CES). Jay promised some big news for the show, and he gave me some teaser sneak peeks at what they have in store. 
I promised not to reveal too much, and I don't have a complete picture just yet, but I will say that Damon is looking to expand its footprint in the motorcycle space and hit even more consumers than the HyperSport appeals to. The nice thing is that they have the HyperDrive as their crown jewel. With that powertrain, they can essentially build any machine. This is great news not only for Damon but for anyone who finds the technology the company is working on interesting. 
There's a chance I may go to CES this year, so if I'm there, you can bet that I'll be front row for the company's reveal. Until then, I'll keep my eyes and ears open for future updates.