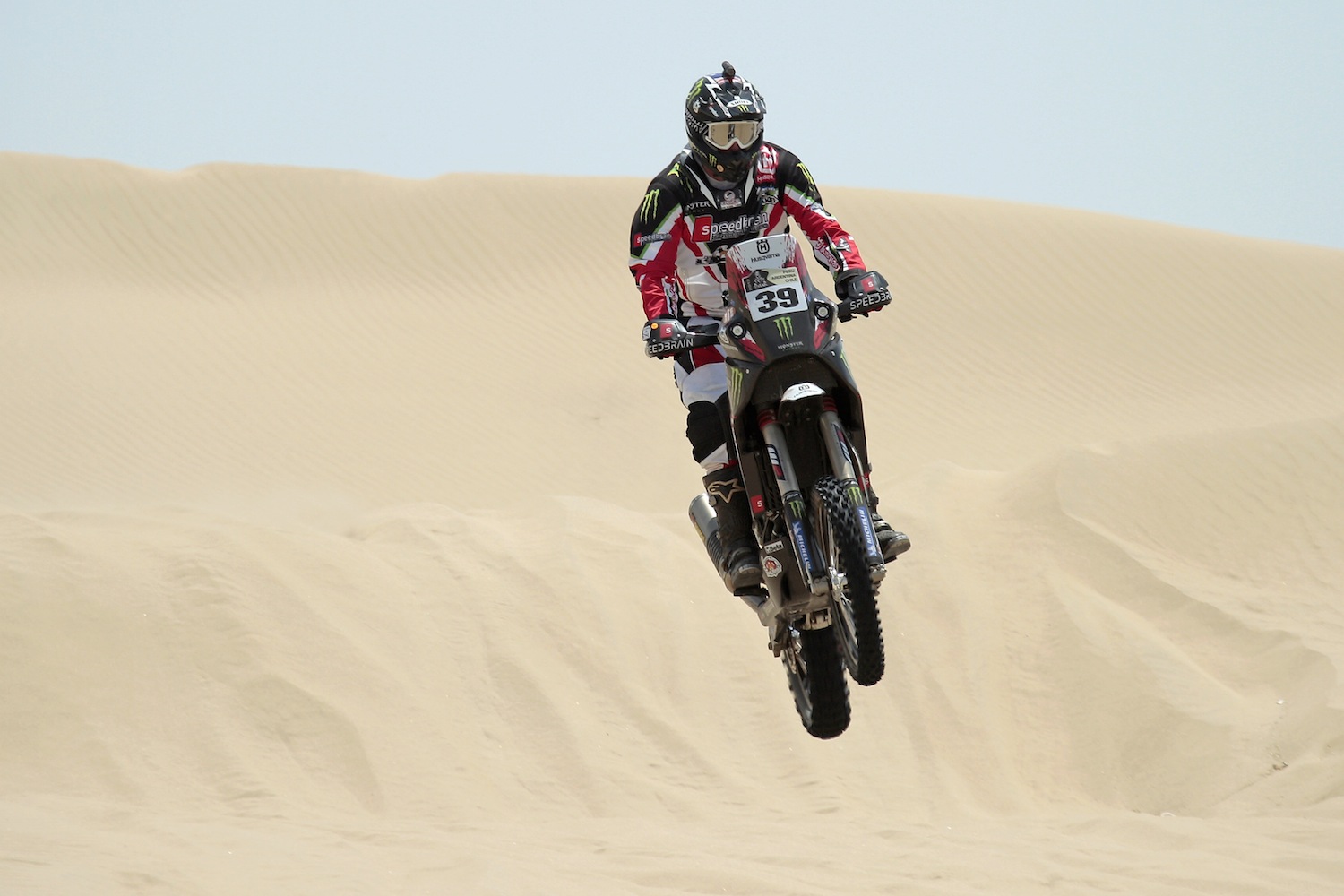 The Dakar Rally is not just a motorsport event, but the ultimate adventure.
MotorbikeWriter usually steers clear of motorsport, but this rally is more than that.
It is a torture test of man and machine across the driest desert in the world, some of the highest and most rugged mountains and temperatures ranging from 50C to freezing.
It starts on January 5 and runs for two weeks with a daily half-hour TV highlights package on SBS in Australia at 5.30pm from January 6-20.
If you think the Long Way series was interesting viewing, this will make you think again with jaw-dropping scenery, exotic machines, challenging terrain, heartbreak, challenge, high emotions, crashes, drama and more.
Check out this Dakar video and read a Dakar adventure story here.
As a sporting event, it's not bad, either.
The most interesting aspect next year is whether five-time champion Cyril Despres of France can win again after swapping from a KTM to a Yamaha.
It has been an "orangewash" over the past dozen years with KTM claiming not only the win, but the majority of the top 10 positions each year.
The Austrian brand triumphed again this year despite strong factory assaults from Yamaha, Husqvarna and Honda.
Cyril will face steering competition from his nemesis, Spaniard Marc Coma, who returns on a KTM after being out injured in 2013.
Honda's HRC team is also a strong contender with a competitive line-up including Joan Barreda Bort, Helder Rodriguez and Paulo Goncalves.
Unfortunately Husqvarna is not returning after a very competitive debut in January. During the year the Swedish/Italian company was bought by a company controlled by a KTM board member. Read my story here.
However, it should be an interesting tussle between KTM, Yamaha and Honda.
Aussies will again feature prominently in the bike division with six entries in 2014 compared with eight this year.
Leading contender is Ben Grabham riding a KTM 450 SX-F with number 32 on the side.
He finished a credible 15th in his debut, just behind Queenslander Rod Faggotter who was our highest finisher this year but is not racing this time.
Troy O'Connor (#75) is back again on a KTM after withdrawing early in this year's rally with mechanical problems.
Other Aussies to watch out for are Mark Davidson, KTM (#121); Clayton Jacobsen, KTM (#129); Shane Niener, Yamaha (#134); and Allan Roberts, KTM (#165).
Dakar legend Simon Pavey is a no-show this year. He famously coached Charley Boorman in the 2006 Race to Dakar and has competed six times, finishing four including a 59th this year on a Husqvarna.
Sadly our highest-seeded rider this year, Matt Fish, also won't be competing.
He scored a podium on the second stage this year, but lost hours helping Husky team leader Joan Barreda Bort on another stage in his duties as a "water carrier". He finished 111th and should have been rewarded with a top team ride next year.
There are no Aussies in the truck or quad divisions, but two car teams: Garry Connell driving with Brit Annie Seel who has ridden the Dakar. They will be in a Polaris buggy (#366), while Jerie Peter and Glen Watman (#432) will drive an Isuzu D-Max ute.
Stay tuned to MotorbikeWriter for daily updated during the rally.