When it comes to motorcycle gear, Dainese offers some of the best. And this week, Revzilla has tons of Dainese gear on sale for up to 50% off!
We've picked out a few of our favourite pieces and listed them below, but there are plenty of great deals currently available on items from this world-class brand. Check out all of them on Revzilla here.
Select Dainese Men's Jackets Up to 50% Off
Dainese HF3 Jacket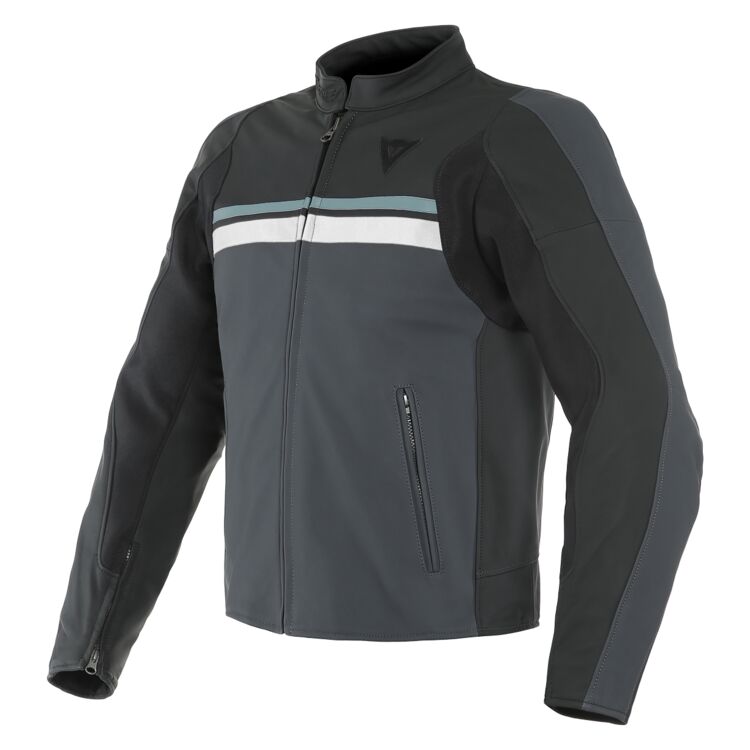 Regular Price: $599.95, Sale Price: $299.95 (50% Off)
Matte leather, bielastic stretch panels, and impact protection via pro-armor inserts in the elbows and shoulders—this jacket brings it all together in a vintage-inspired garment with reflective stripes to keep you visible as well as durable. You also get an inner pocket for the items you need to keep close, as well as two outer pockets to help warm up your hands when they're not wrapped around the handlebars.
Dainese San Diego Perforated Leather Jacket

Regular Price: $499.95, Sale Price: $299.97 (40% Off)
Comfort meets safety in this everyday riding jacket that contains Pro-Armor protectors in the shoulders and elbows, along with adjustable cuffs and an adjustable waist for the best possible fit. It also comes with a TechFrame internal liner, which wicks away moisture to keep you cool during your rides. A G1 or G2 back protector can also be purchased separately and added for additional impact and abrasion resistance.
Dainese Racing 3 Perforated Jacket
Regular Price: $579.95, Sale Price: $463.96 (20% Off)
Whether you're biking in the back roads or tearing down the track, this jacket offers all the style and protection of race-grade gear in a package that won't break the bank for most riders. Aluminum inserts in a body made from Tutu cowhide leather make this a jacket that can take a serious beating, along with a premium look and feel found in only the finest motorcycle riding gear.
Select Dainese Women's Jackets Up to 50% Off
Dainese Santa Monica Women's Perforated Jacket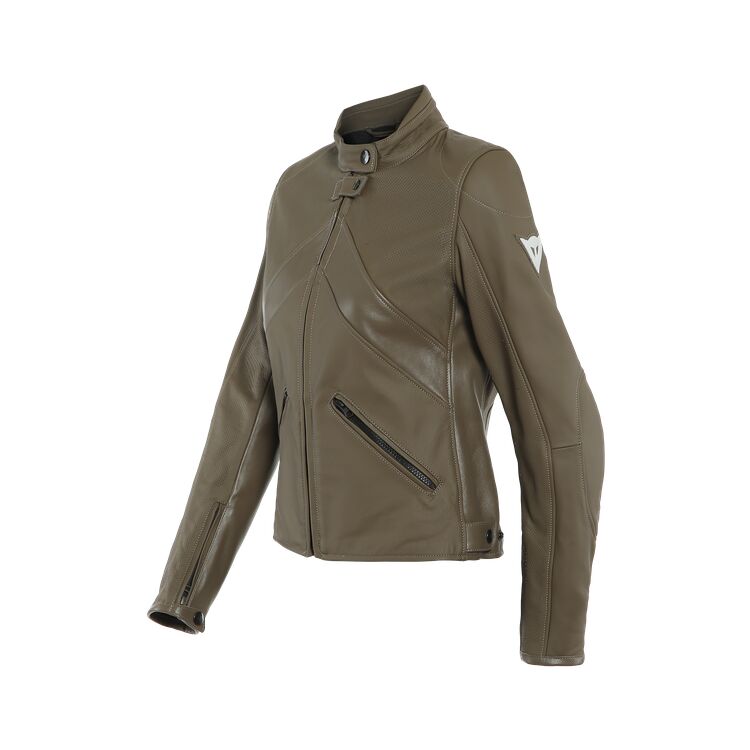 Regular Price: $499.95, Sale Price: $249.95 (50% Off)
Classic style meets progressive design in this timeless women's motorcycle jacket, which comes with ProShape 2.0 protectors in the shoulders and elbows. A G1 back protector (sold separately) can also be added for extra protection. Localized perforation keeps you cool with plenty of ventilation while riding, while a padded neck collar provides comfort and safety in the event of an unexpected get-off.
Dainese Ribelle Air Women's Jacket
Regular Price: $219.95, Sale Price: $175.96 (20% Off)
This bright and well-ventilated everyday women's riding jacket features composite protectors at the shoulders and elbows, plus room for a Dainese G model back protector. It also has quick-access outer pockets to help you keep your essential items close while you're riding—like your phone and keys. And the highly-reflective material used in its construction helps ensure that you'll be seen by other motorists no matter where and when you ride.
Dainese Nikita 2 Women's Jacket

Regular Price: $499.95, Sale Price: $399.96 (20% Off)
This sleek leather jacket features air vents on the sleeves for ventilation and adjustable neck and hip sections for added comfort. It's also certified to CE Cat. II prEN 17092 and comes with a pocket for a back protector, so you'll be able to count on protection as well as style while you're riding.
Select Dainese Riding Boots Up to 30% Off
Dainese Nexus Boots
Regular Price: $299.95, Sale Price: $209.97 (30% Off)
These CE Level 2 certified boots with the trademark Dainese D-Axial jointed ankle also feature replaceable toe sliders, giving them additional longevity. There's also a polyurethane shin plate and a shock-absorption insert on the heel to protect the most vulnerable parts of your feet.
Dainese Dinamica Air Shoes
Regular Price: $229.95, Sale Price: $183.96 (20% Off)
Track-inspired riding shoes with enough versatility for everyday use, the Dinamica Air shoes offer abrasion resistance via their polyamide construction and reinforced heel and toe areas for added impact protection. They also come with flexible joints so that you can walk comfortably even when you're not riding.