Motorcycle clothing armour can be stiff, hot and make your gear tight, but new, thin Ghost limb protection armour from D3O is expected to cage all that.
The CE-approved armour was unveiled by motorcycle clothing companies Furygan and Richa at the recent EICMA motorcycle show in Milan.
D3O brand manager Blanche Maass says their protectors will be "integrated by D3O brand partners starting (northern hemisphere) Spring '20 as part of their collections".
Problems with traditional armour
Traditional armour is often stiff and creates sweaty patches on your body.
Some riders I know hate it so much they even pull it out of their gear.
In fact, many manufacturers don't supply armour, just the pockets where it can be placed.
However, this D3O armour could change all that.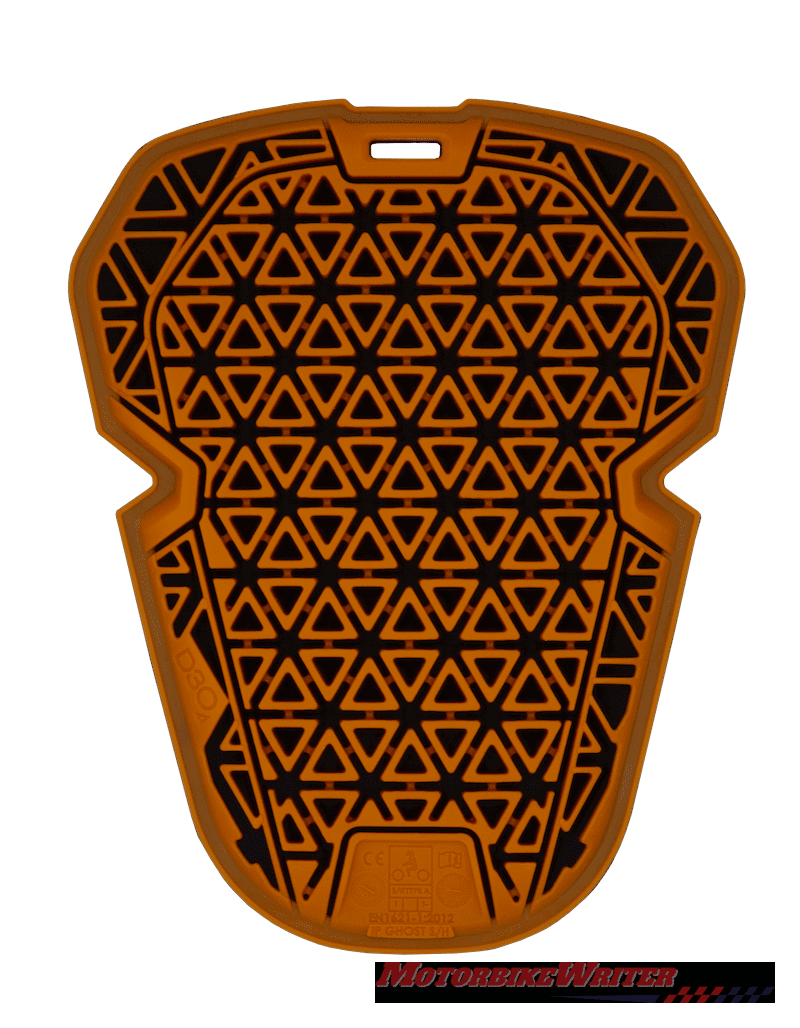 GM Mostyn Thomas says their Ghost range is the "most lightweight and flexible armour" they make.
"When you're riding we know that comfort and flexibility is of the utmost importance," he says.
"You want to ride with freedom and confidence – knowing that you're protected without being inhibited by armour.
"The D3O Ghost range allows for just that – world-class impact protection, coupled with superior comfort."
How it is made
It is produced using Impact Print technology, a new process for imprinting D3O material directly on to fabrics and substrates.
D3O Ghost limb protectors are printed on to a lightweight black lycra fabric so it is ultra-flexible.
They say their knee/elbow and shoulder/hip protectors are designed for use as "fit and forget armour".
They say that means they are designed to be pocketed or sewn in depending on the partner brand's preference. For those which prefer to pocket them, there is a hook and loop
There is an attachment space at the top of the protectors allowing them to be held securely in place.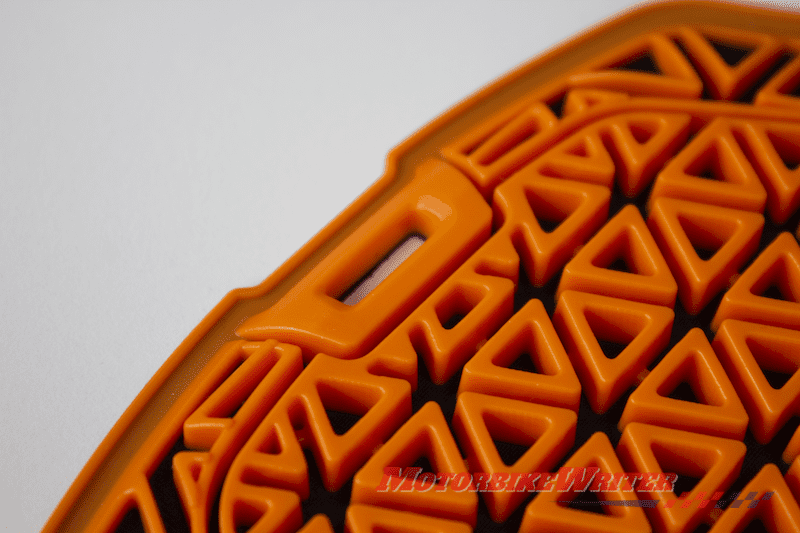 D3O also claim it is breathable so it is comfortable even on a hot day.
There are no technical details on weight or thickness, but it looks pretty light and thin.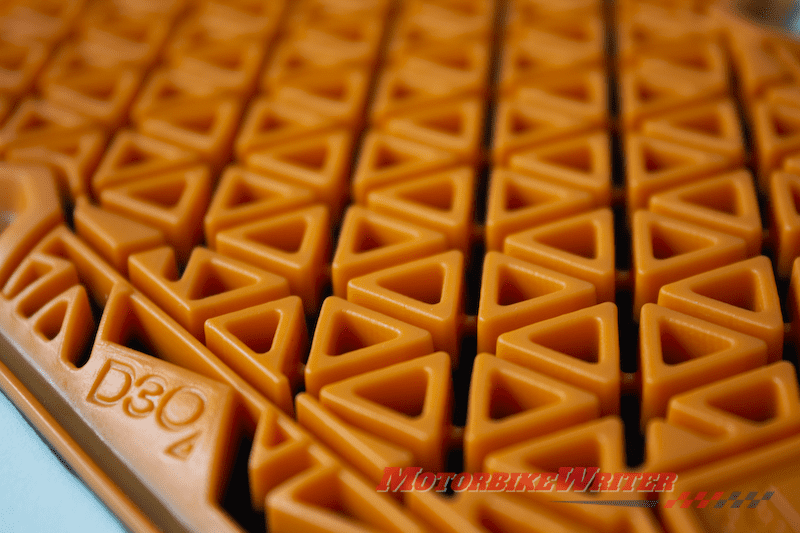 D3O is a design and technology company with offices in the UK, US and China.
They have partnered with brands such as 3M, ZAGG, Schutt Sports, Under Armour, Furygan and Richa.