Of course, we knew that BMW wouldn't go halfsies when it came to their centennial celebrations. 
On top of the Bavarians' major anniversary exhibition at the BMW Museum, the release of a pair of R nineT and R 18 100 Years Edition models and promises of "electric drivetrains appearing every 18 to 24 months," the brand has now enlisted the excellent services of custom bike building aficionado, Dirk Oehlerking, in the creation of a machine that pays homage to both the past and the future. 
Bespoke finesse meets Champagne Platinum Mother-of-Pearl: Meet the R 18 "The Crown."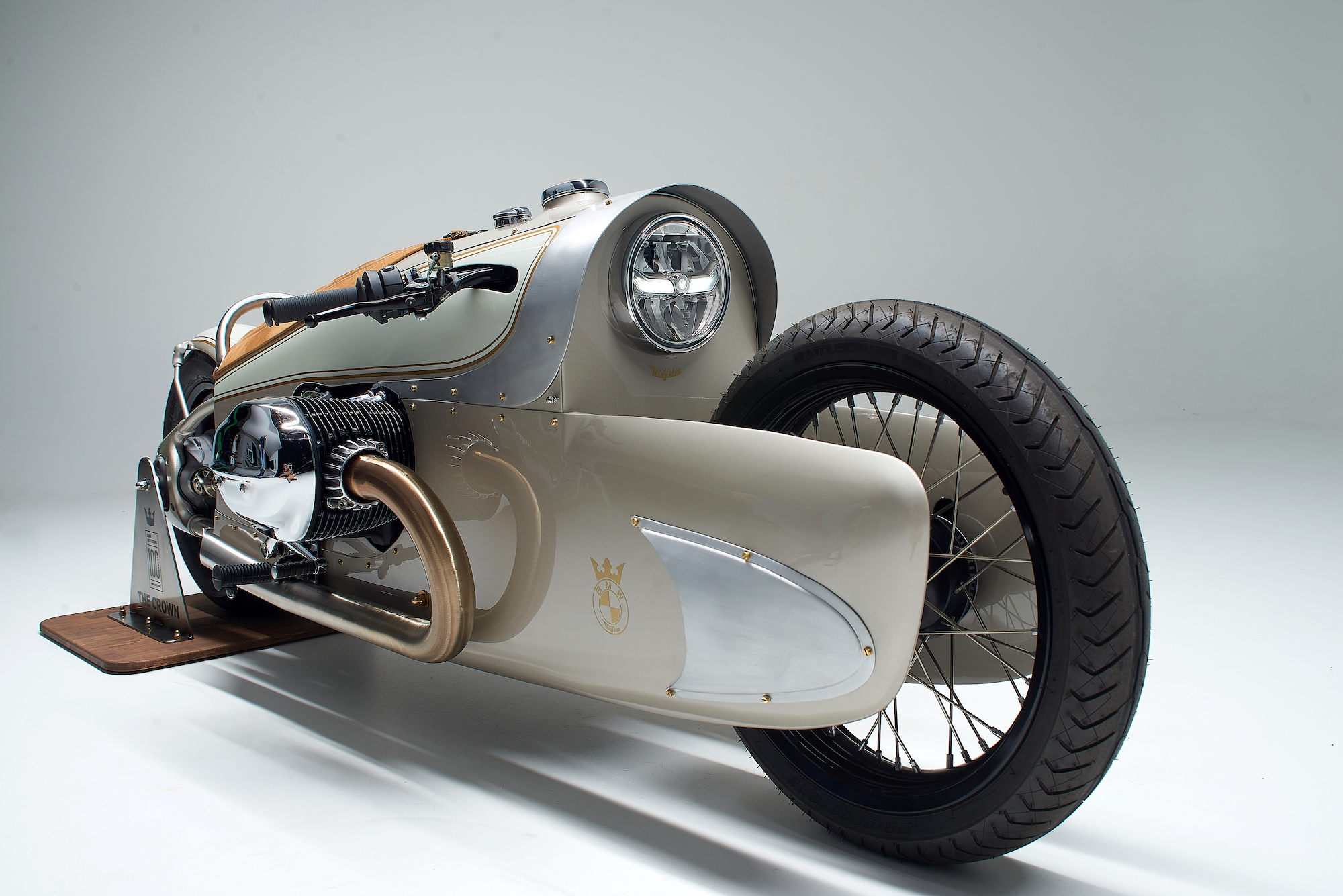 Whether this custom model carries a hint of BMW Motorrad's upcoming "Vision Vehicle" (set to debut October 11th) is left to be seen; what we do know is that Oehlerking outdid himself on his new masterpiece. 
"It is the essence of my creations to date," agrees Oehlerking in BMW's press release. 
"I started with a new BMW R18, which I then stripped down. As always, I worked with hard foam and cardboard to create the shape, the lines, and the design."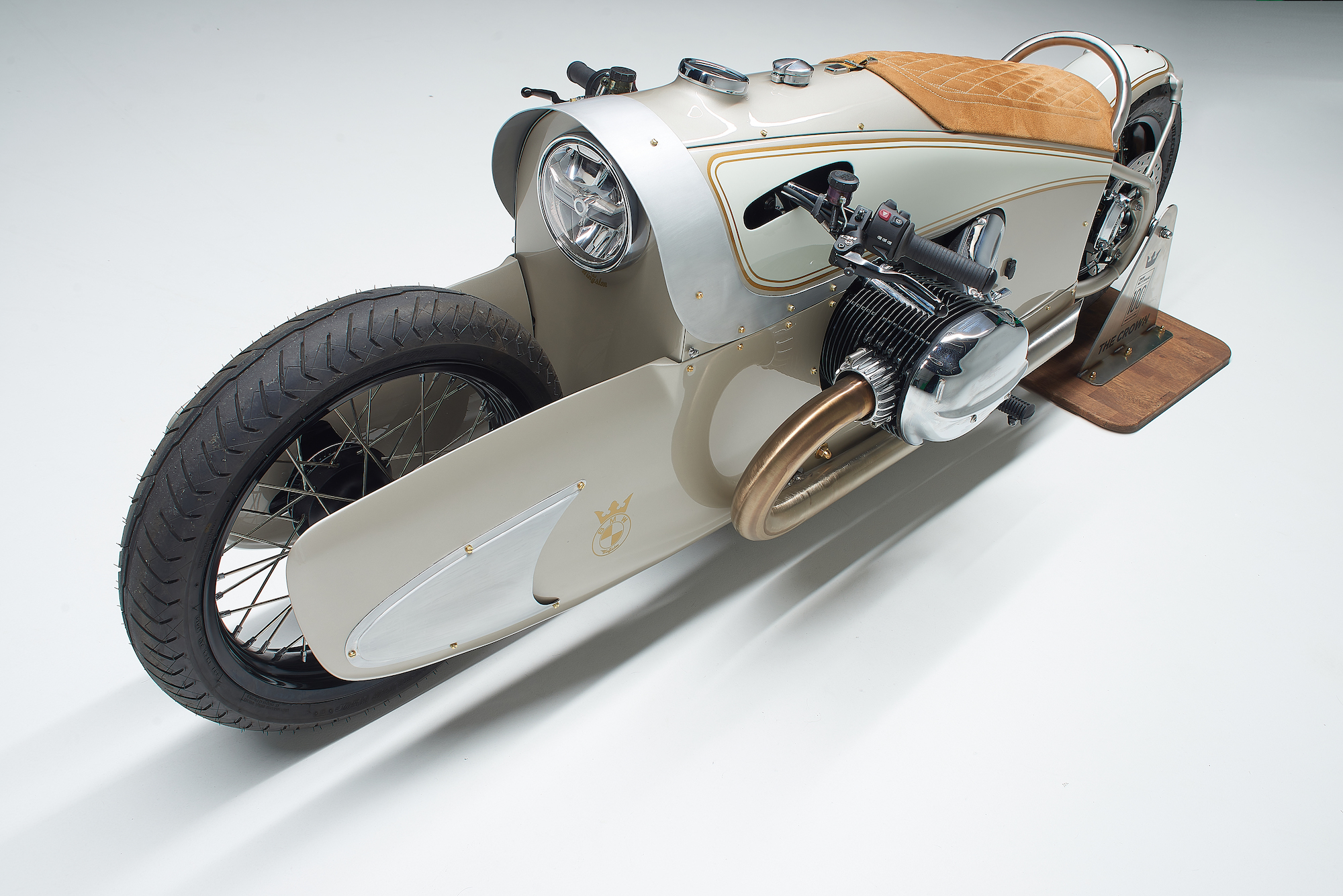 "The aim was for it to look powerful, elegant, and fast combined with an innovative look."
Innovative isn't the half of it; with the bike's integration of a headlight, instrument, switch units, and footrest system, the front suspension had to be re-created; a central strut was installed along with a double-sided swingarm, while the rear of the R 18 remained factory.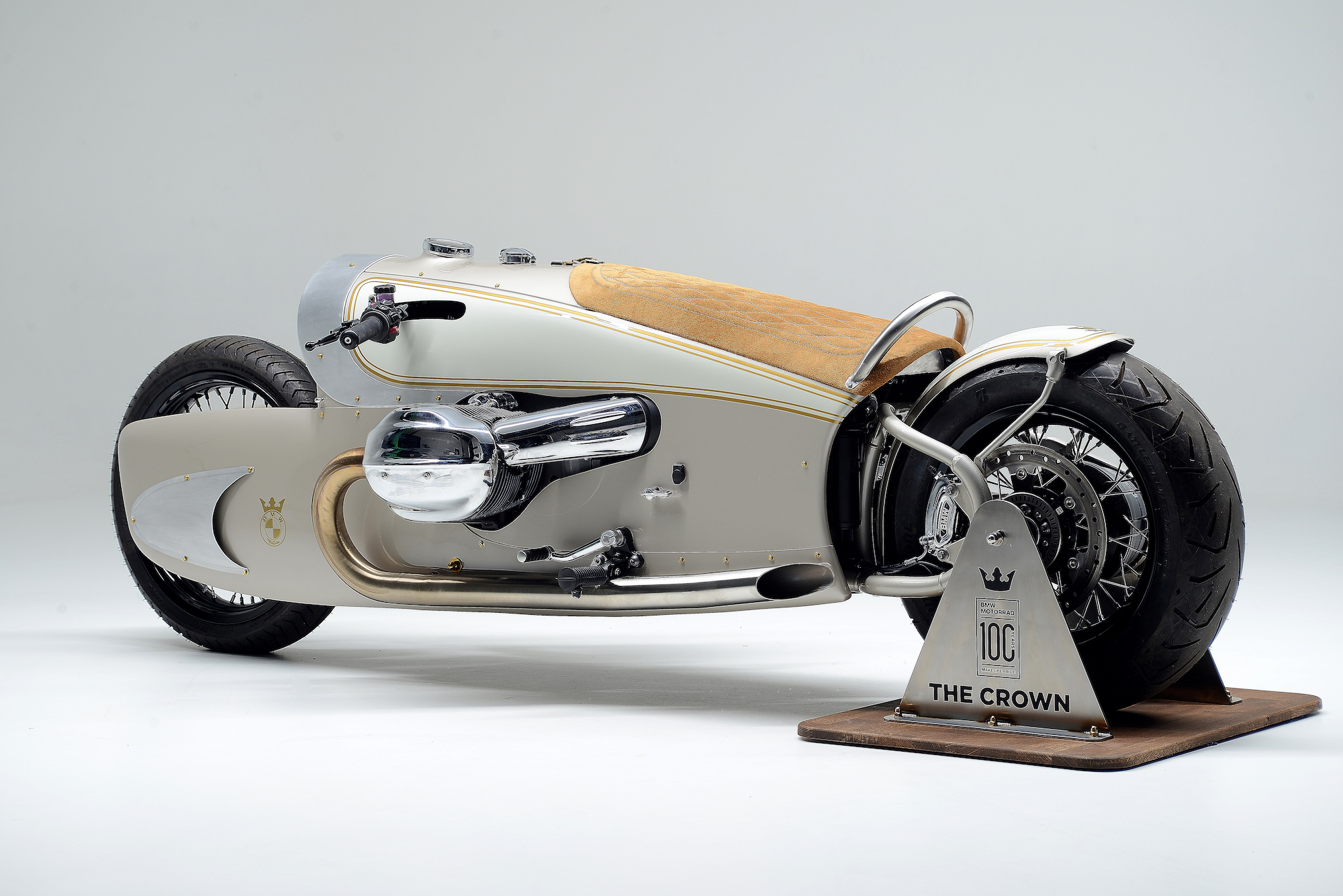 Magura clutch and handbrake componentry was also chucked into the concoction, with extra "pop" factory in the brilliantly minimalist, handmade stainless steel pipe manifolds.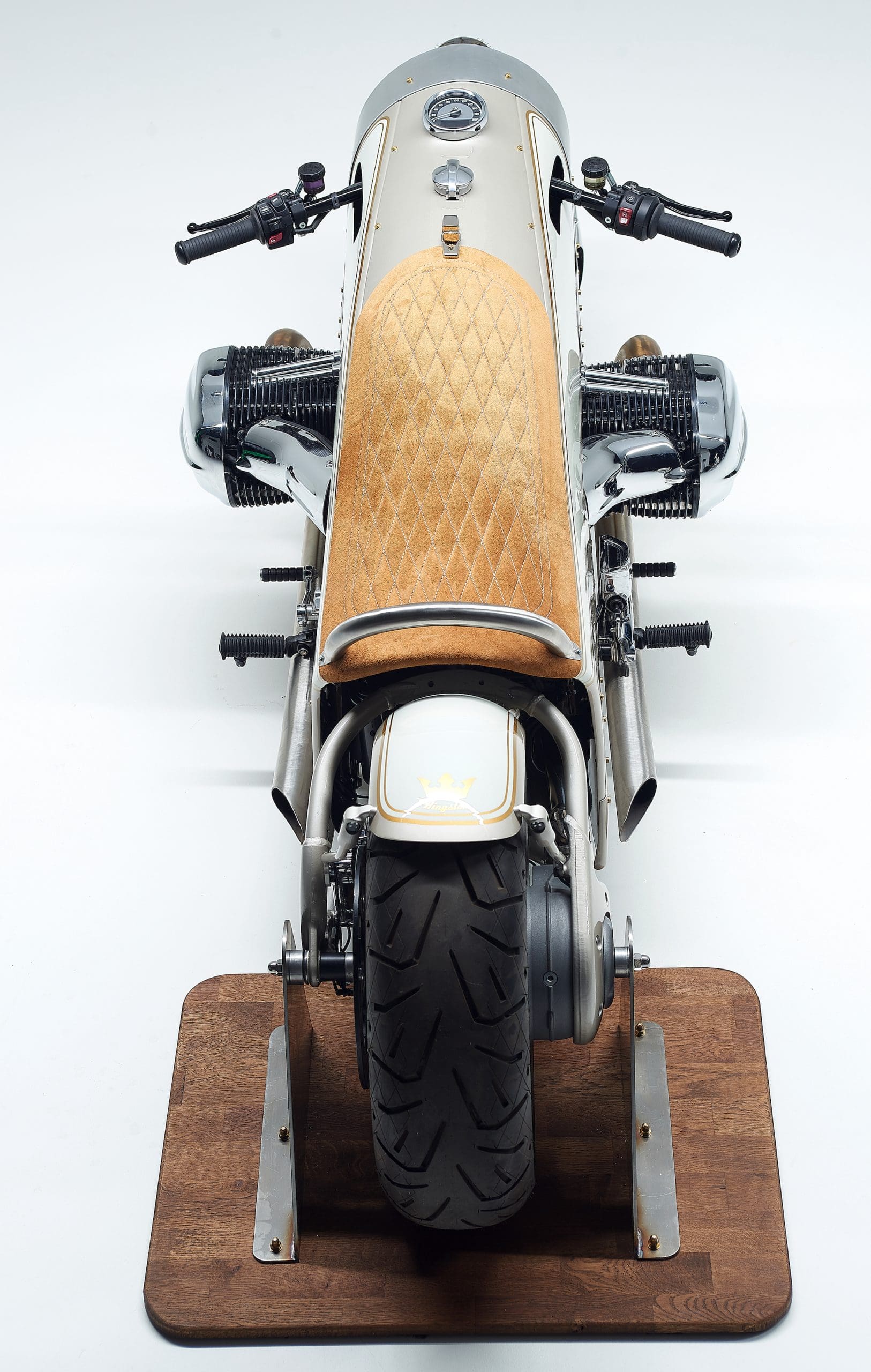 Massive 2 mm aluminum sheeting was then beaten and cut by hand to wrap around the motorcycle for bodywork – a decision that streamlined the machine's unique addition of a (not so comfy looking ) aluminum sheet saddle wrapped in leather.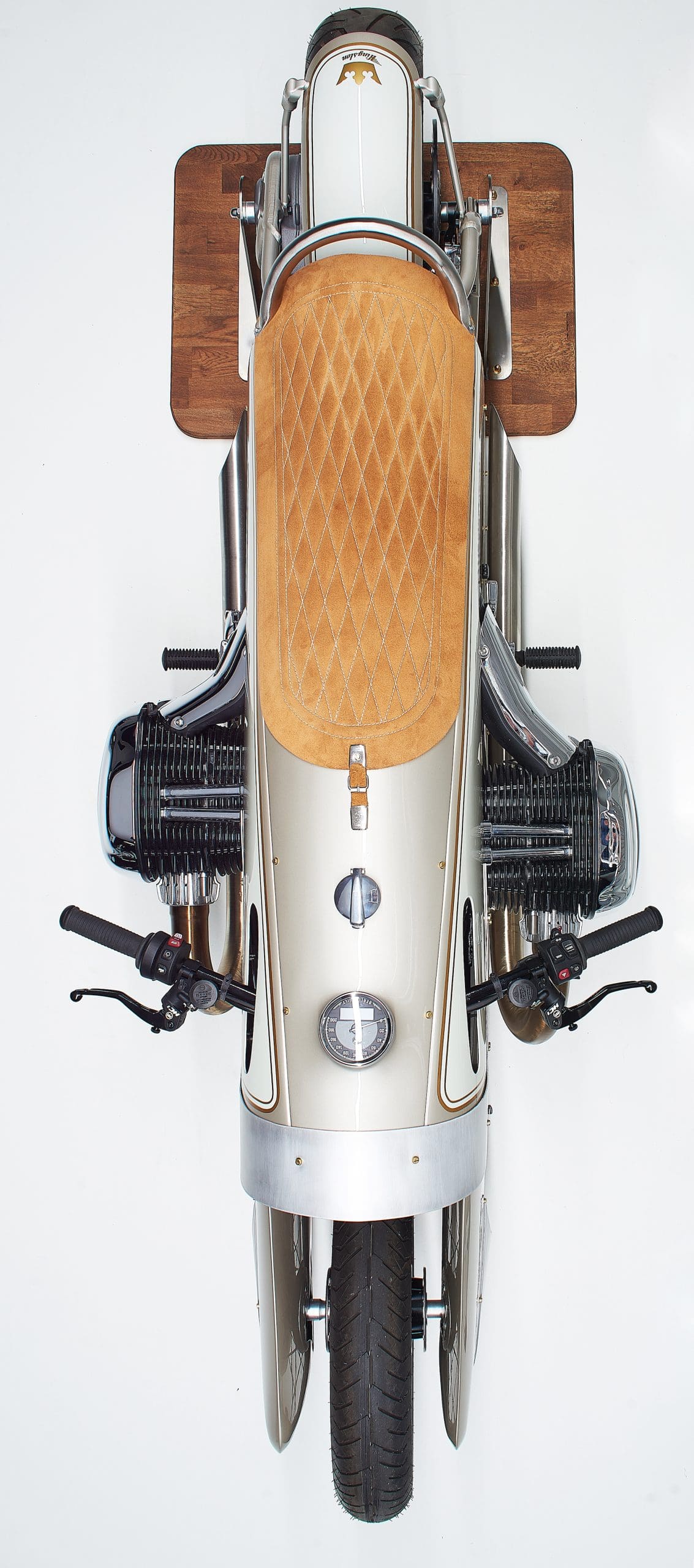 "As the icing on the cake, Oehlerking gave the R 18 The Crown a Champagne Platinum paint finish with mother-of-pearl, complemented by the BMW brand emblem adorned with a small crown," finishes the press release.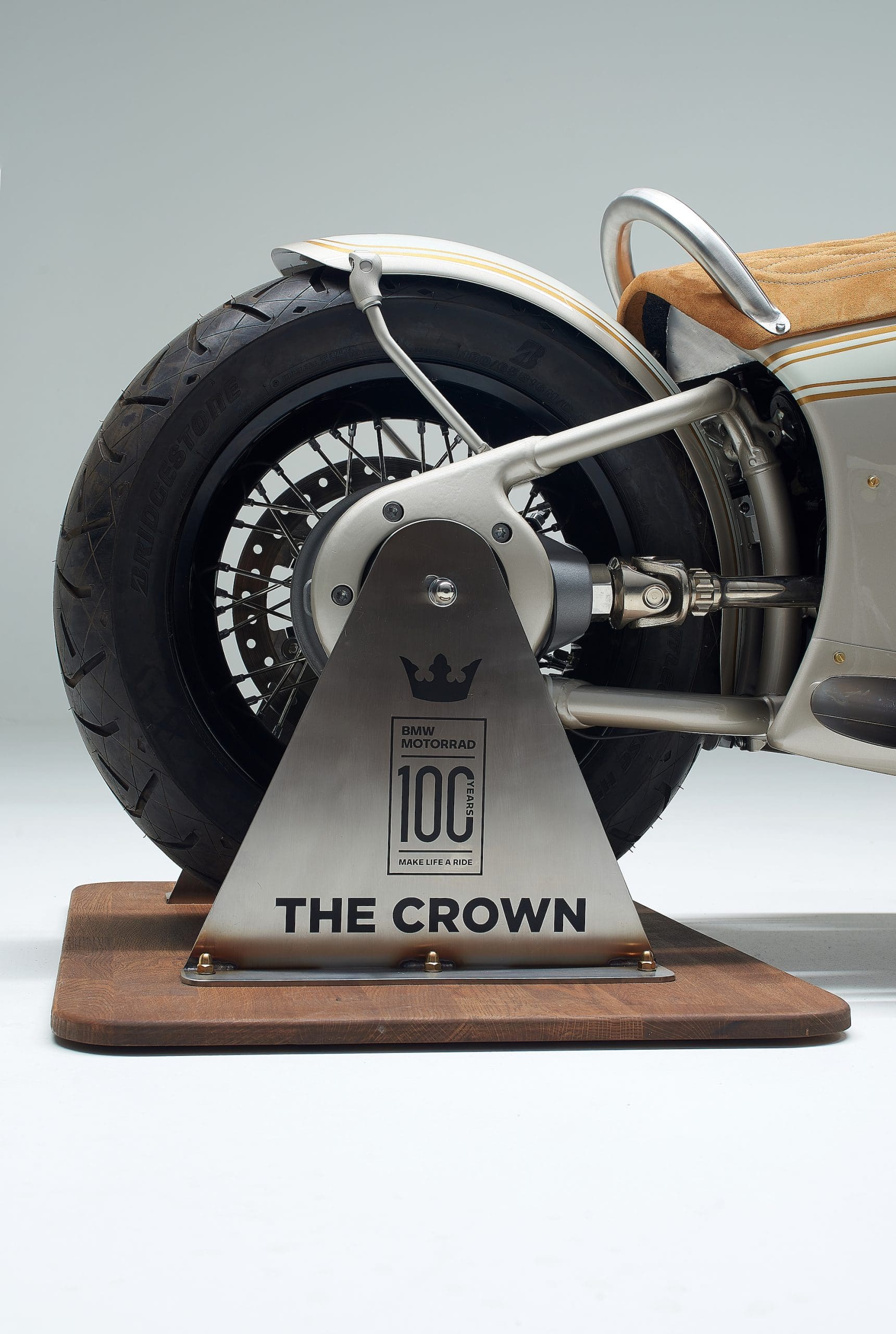 What do you think of Dirk Oehlerking's R 18 "The Crown?"
*All media sourced from BMW*
This slideshow requires JavaScript.