A Vietnamese motorcycle company has gone and made a beauty of an electric build, merging bold lines with a minimalistic aesthetic that looks like a cleaner, simpler version of the LEGO® Technic™ set Yamaha collaborated on for their MT-10 SP. 
If you haven't heard of NUEN, they've got a hefty goal: "Designing and building the sleekest and most innovative electric motorcycles for the Vietnamese and Asian markets" (via NUEN)
Their answer to today's overly-saturated electric motorcycle markets? 
A titillating tongue twister: The "NU-E," NUEN's new ingénue.
This slideshow requires JavaScript.
According to coverage from BikeEXIF, this bike's initial design came together in less than a month. The NU-E sports a more traditional silhouette, but everything after that is a breath of fresh air; a modular chassis crafted from aviation-grade aluminum provides structure only where needed, while a padded saddle creeps up to mimic a typical gas tank hump.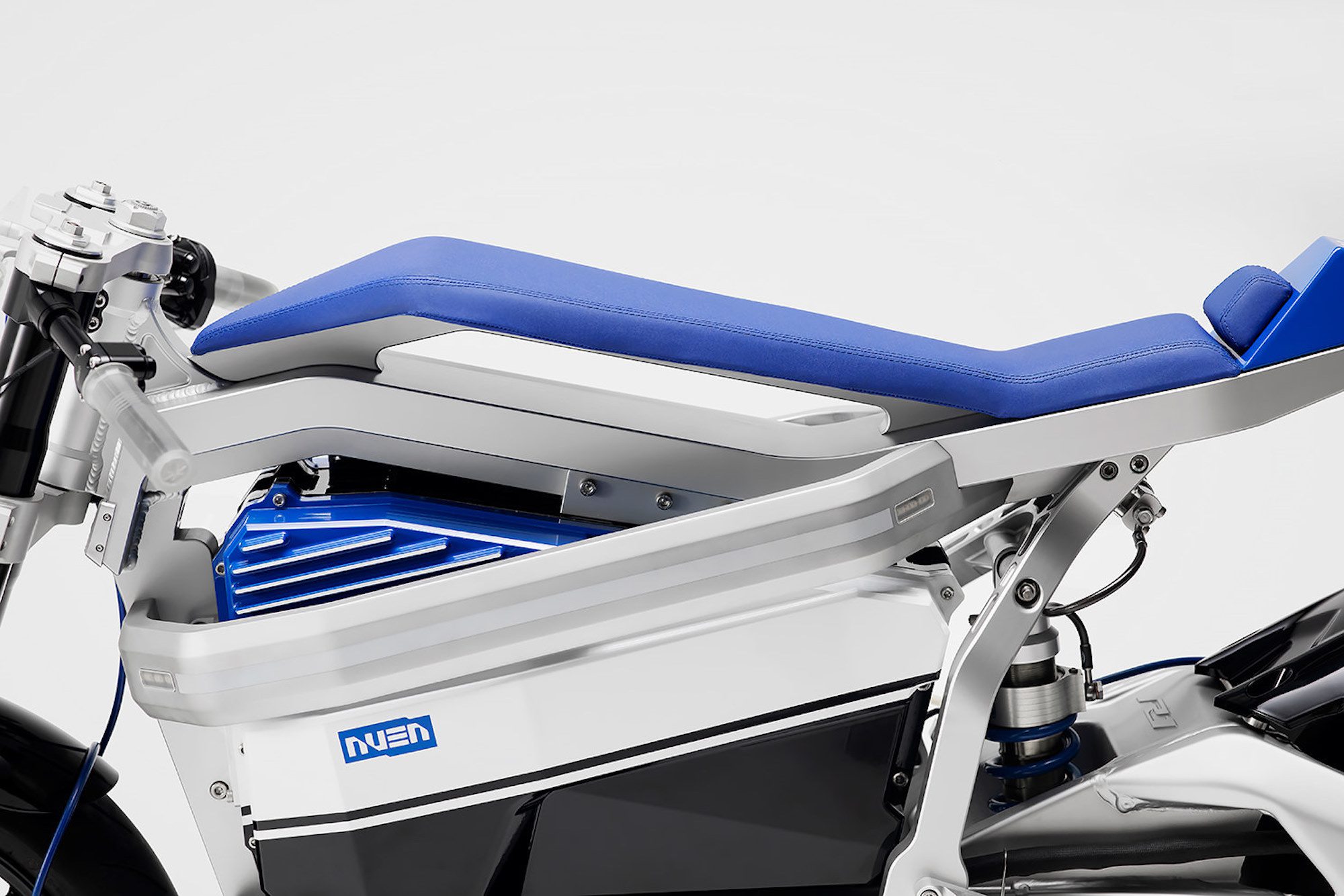 Swedish stoppage has been added via twin six-piston calipers at the front (and a four-piston unit at the rear), while custom yokes hold K-Tech Suspension – to keep everything cushy. 
Of course, there's also a part of this bike (well, several parts) that pull from the lineage of excellent machines that have come before; in this case, rolling duty is donated from Triumph's Trident 660, while a swingarm from a Yamaha R1 dresses the launch-end and a modified BMW S1000R front fender takes center stage on the front wheel.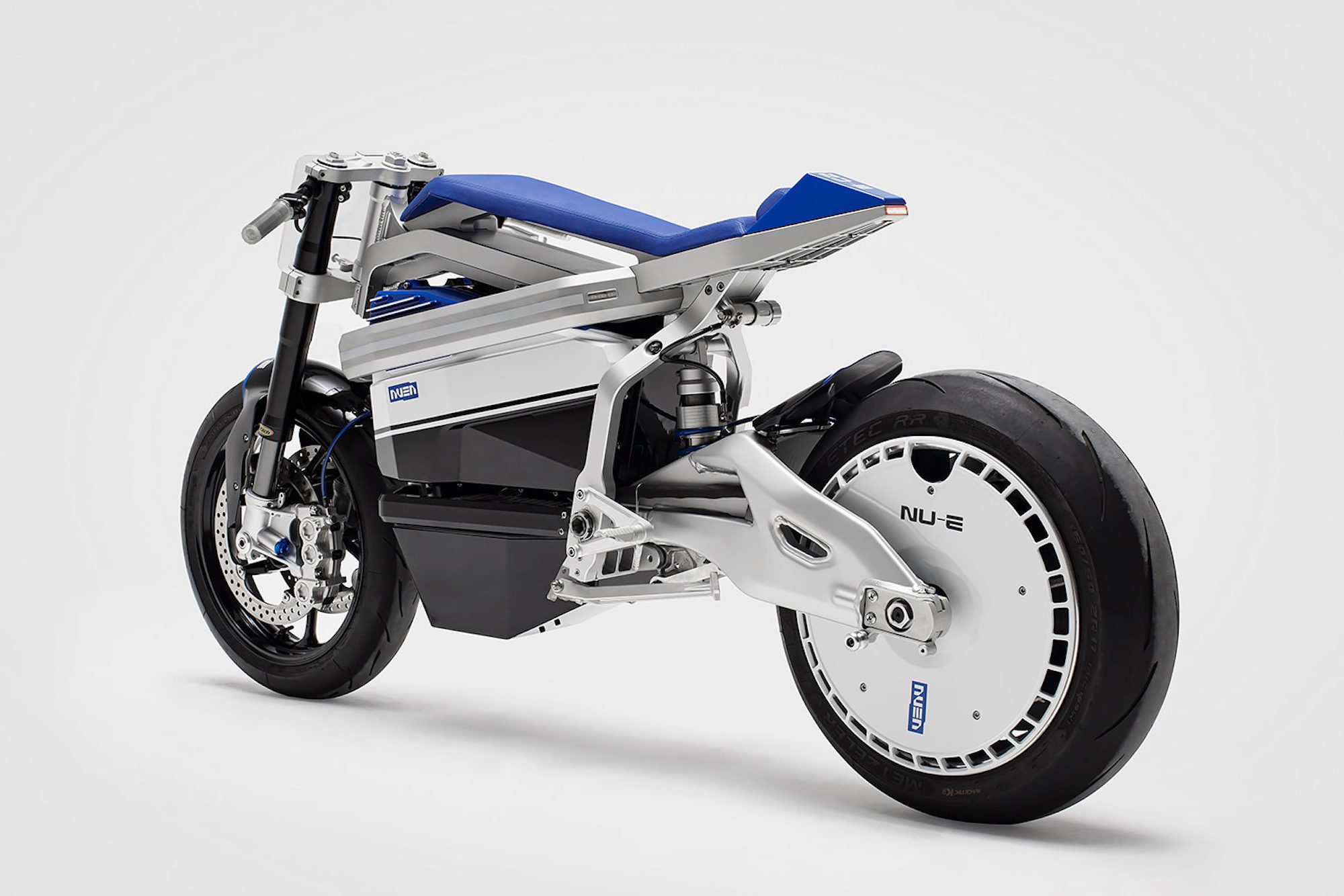 New clip-ons dressed in Hookie Co. grips, the nifty addition of a QuadLock mount add functionality, and the addition of a clear number board; a quick tidy with a small rear wheel hugger, custom-made foot controls, and an LED taillight that's Frenched into the tail" brings out that extra zhuzh NUEN needed, too.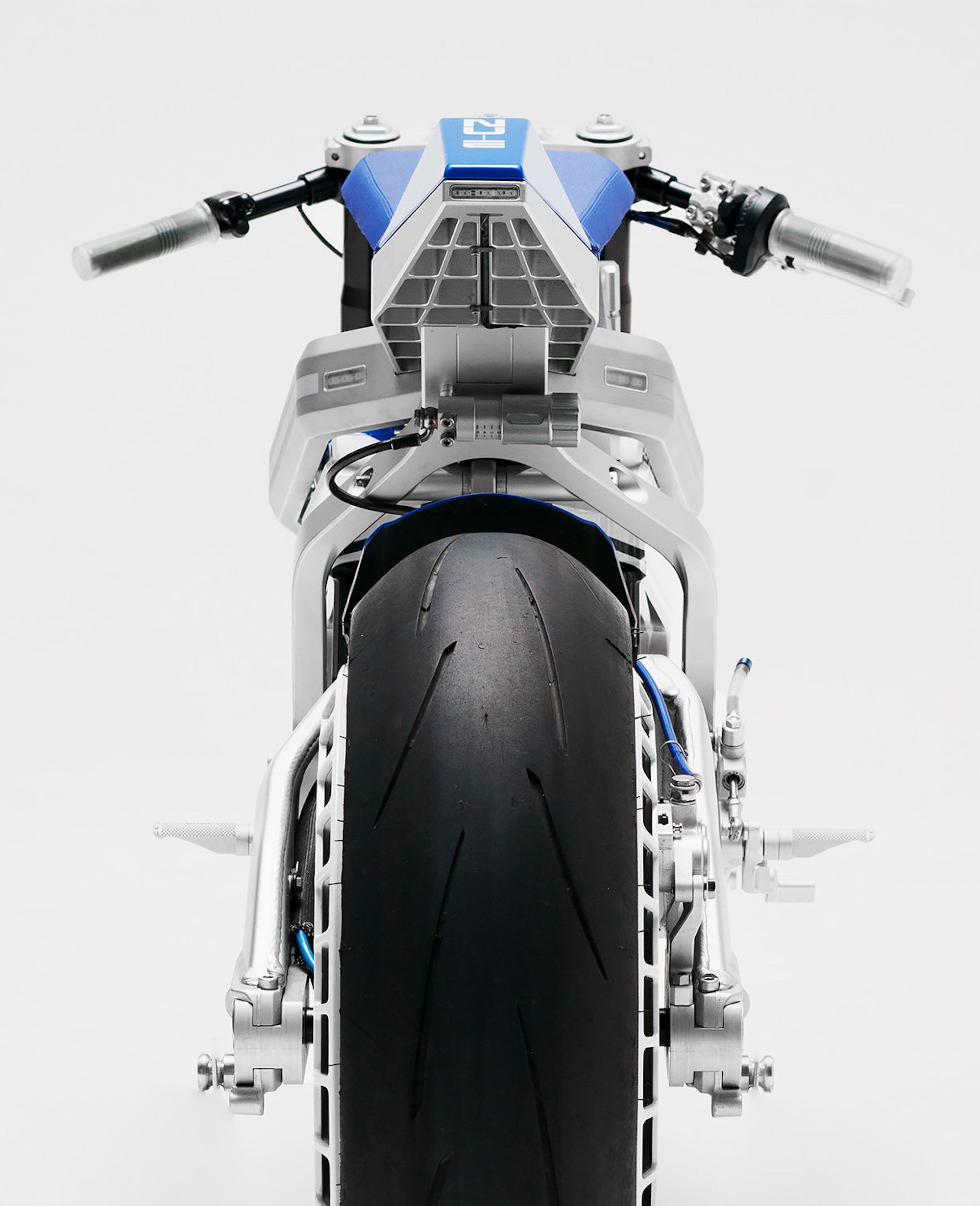 Speaking of zhuzh, there's the matter of ponies this bike punts out: 6 kW nominal or 10 kW peak (roughly 13.5hp), good for a max speed of about 93 miles… lack thereof, but still good to know she's zippy at 353lbs.
By the way, the NU-E's battery is good for roughly 62 miles of range – and we're told that that number could very well hop up to 186 miles if in an urban setting. 
A heads up: The NUEN NU-E (rings off the tongue, doesn't it) isn't street legal, so this is a drool-only bike, if you catch my drift; still, if the article is right, the NU-E will soon be followed by a production model and a bigger sibling after that – and I'd be so curious to see what big-displacement electric power would look like with NUEN's current aesthetic.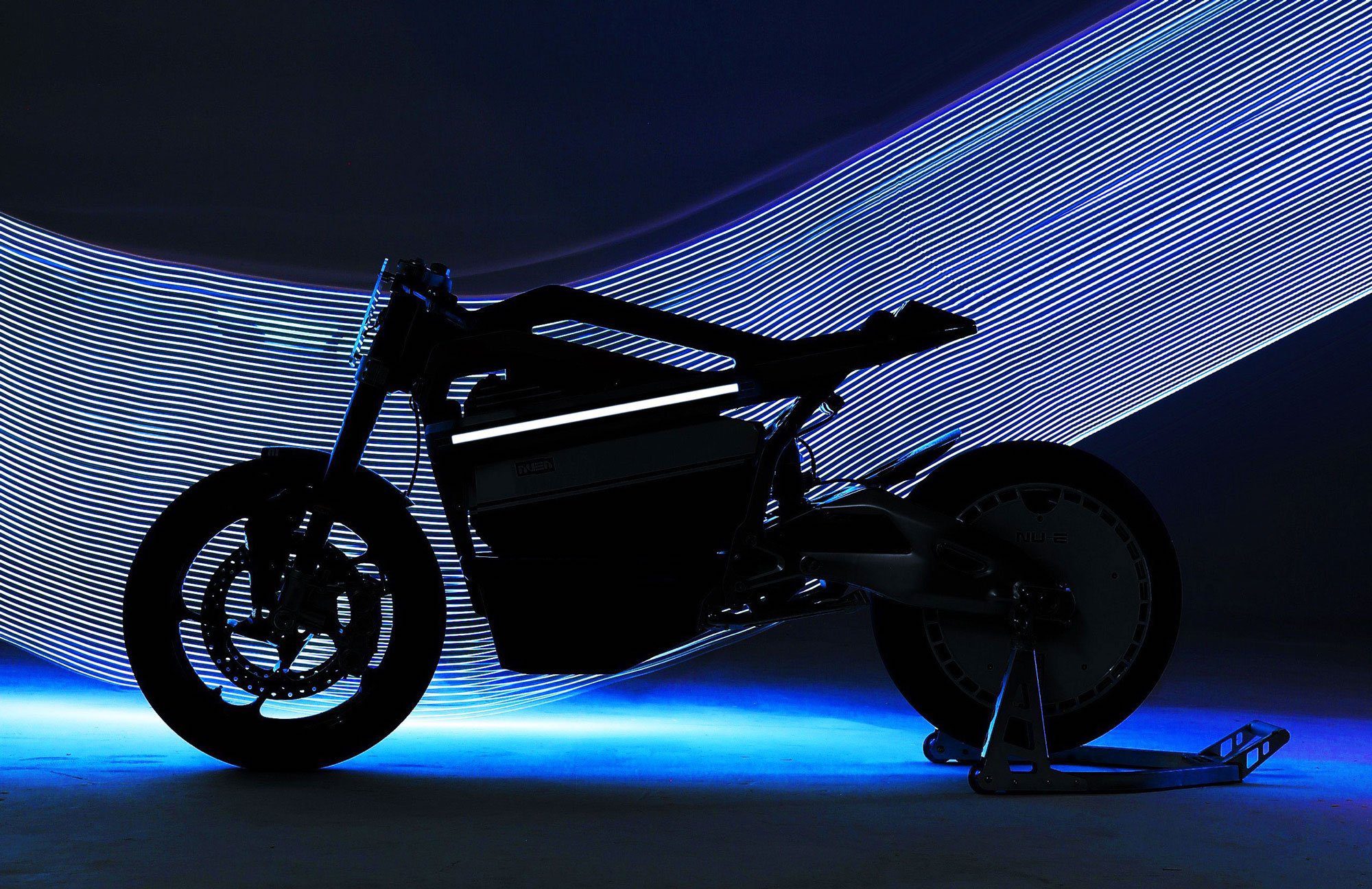 What do you think of the NUEN "NU-E?"
*Media sourced from
BikeEXIF
*