With your average '80s/'90s sportbike pricetag soaring sky-high thanks to crazy import hikes, a custom bike shop called Tumulte has taken the liberties of creating the best of the latter decade to keep the feelies strong in our next generation of happy hooners. 
Gentlefolk of wBW, meet the Triumph Speed Triple RC30 – an absolute chimera of a custom build that apparently required parts from the iconic Ducati 916 and the indomitable Honda RC30, among other things.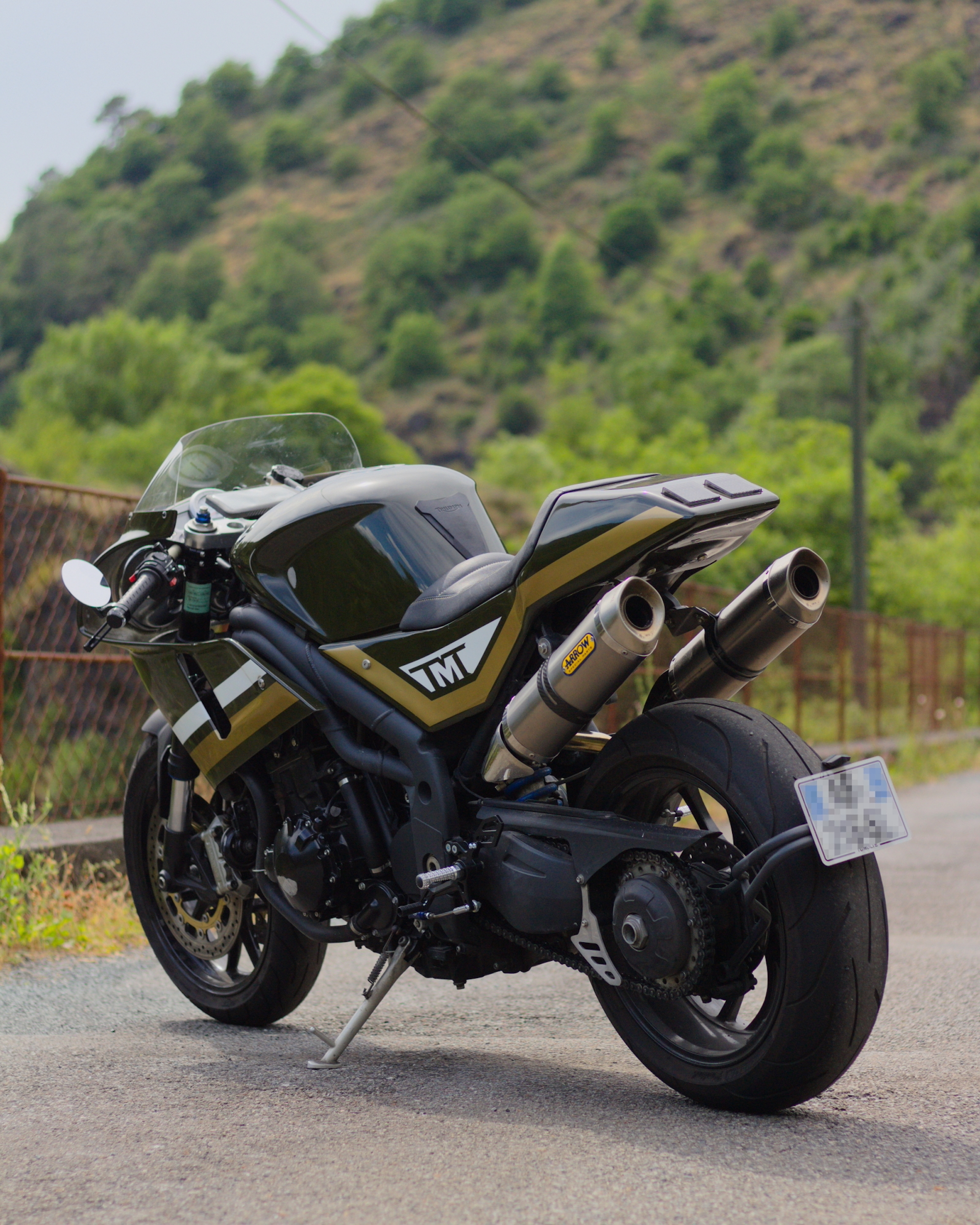 What fascinates us is the fact that Tumulte's donor bike was a Speed Triple, not another Japanese retro supersport; obviously the gamble paid off in spades, so let's take a look under the proverbial hood and see where they put everything. 
According to Tumulte's website, the motto of the project was 'racing ready;' obviously the shop was working with a 'sensational engine,' with the Triumph Speed Triple boasting 1050cc's capable of 130hp and 105Nm of healthy yank.
Adding modern ponies to the sensational allure of retro race machines meant getting their hands on a set of fairings courtesy of a Honda RC30 – altered, of course, to fit the Triple's chassis.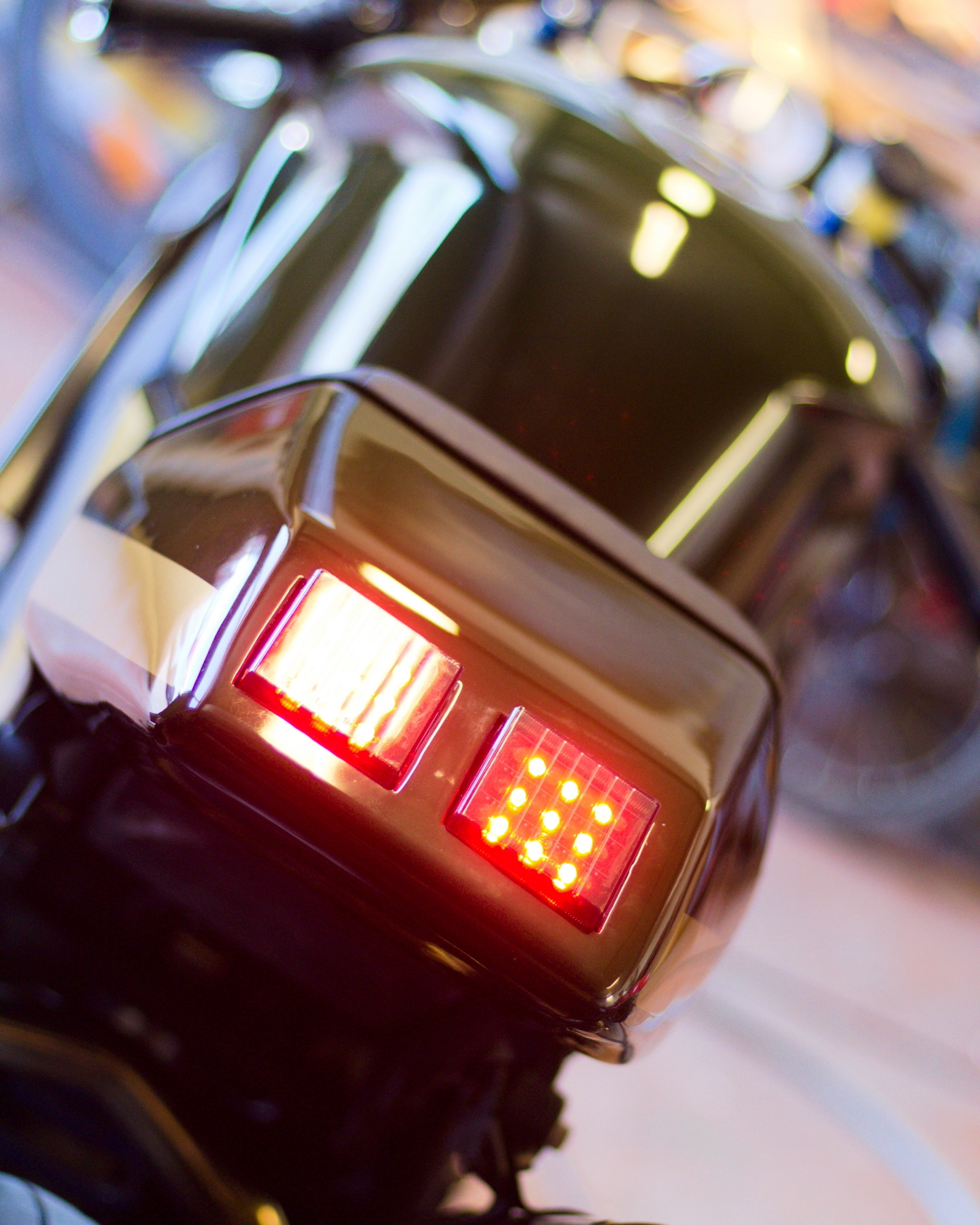 The tail is custom created from a Ducati 916, allowing the visual angles of the bike to flow from the head to the end as seamlessly as possible. 
On to the innards; Top Speed tells us that the singular handlebar has been ditched in favour of a set of low clip-ons, custom rear sets, and a beauty twin Arrow exhaust.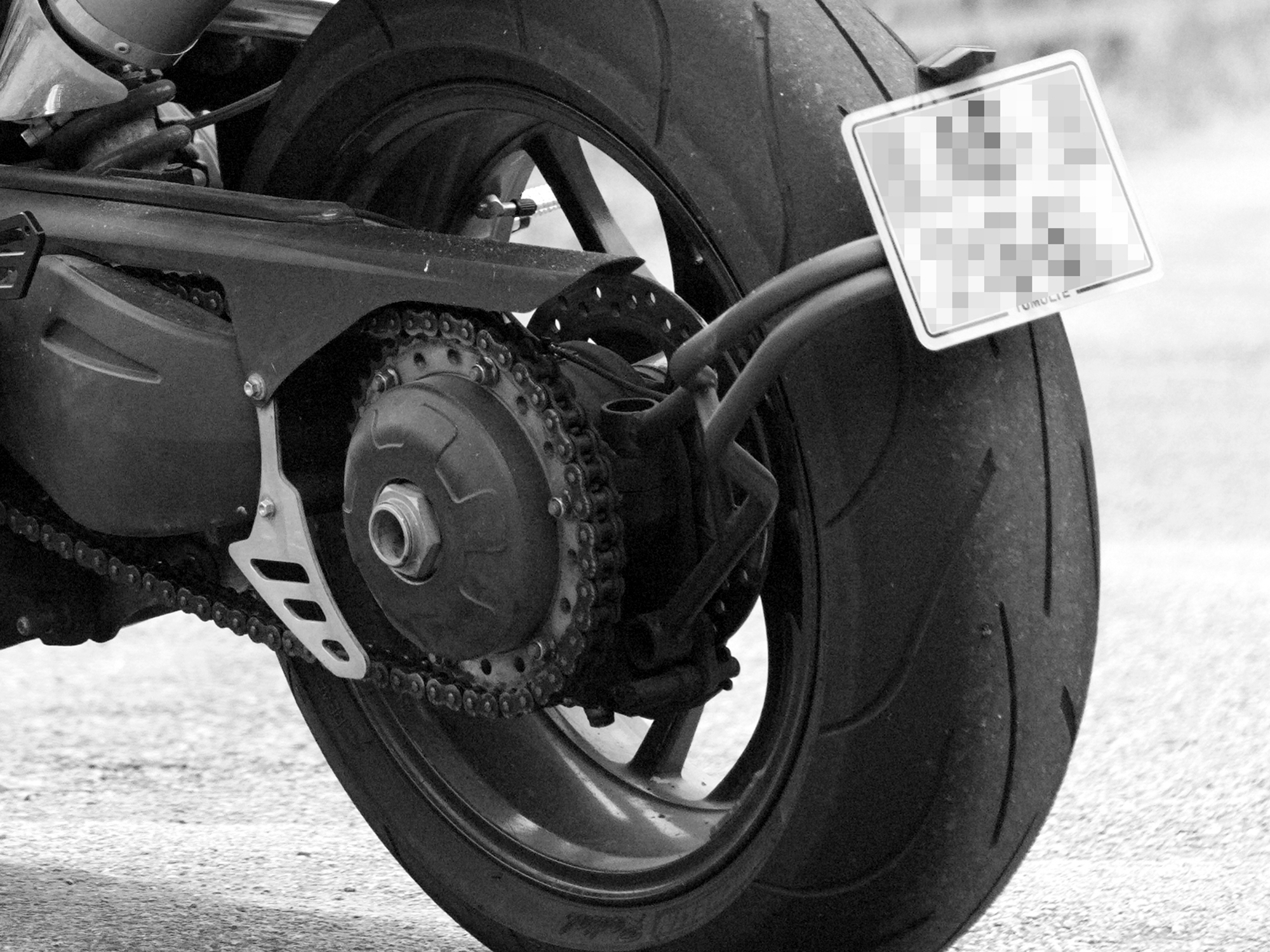 Though the chassis and suspension stay squeaky clean and original to the Triple, Tumulte has added bar-end LED indicators and mirrors add to the gorgeous custom leather seat and tail tidy (the latter of which we are particularly grateful for).
Wrap everything up in a deep green base coat accentuated by golden and white stripes, and you've got yourself a perfect British homage to Japanese-made hooners.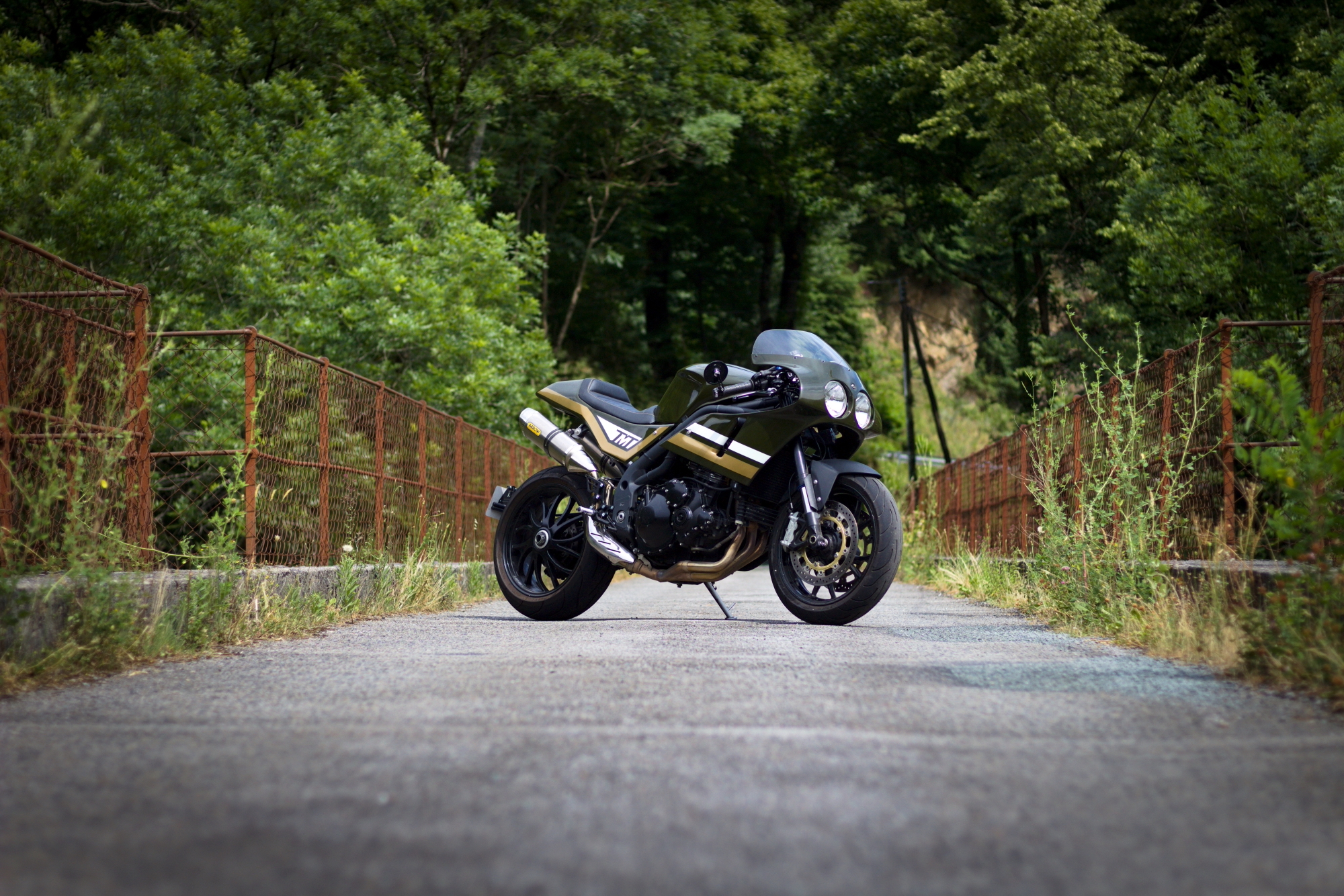 For other builds like this, be sure to subscribe to our newsletter, where our main man Cameron Martel curates the best of the latest to suit your twice-weekly skims. 
Drop a comment below letting us know what you think, and as always – stay safe on the twisties.