Curtiss Motorcycles is now taking orders for the wild Zeus electric motorcycle with radial "V8" batteries and has released plans for the even wilder Hades with a bullet-shaped battery and motor.
They say both will go into production next year and cost $US75,000 (about $A106,000). They are now taking "reservations of interest".
That's much cheaper than their previous petrol-powered bikes such as their Warhawk at $US105,000 (about $A148,000).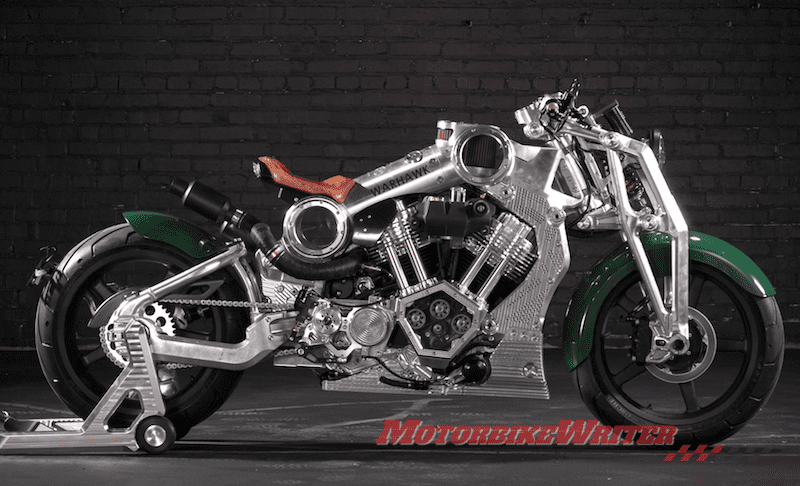 Zeus and Hades
Their first electric motorcycle prototype Zeus is now entering pre-production stage.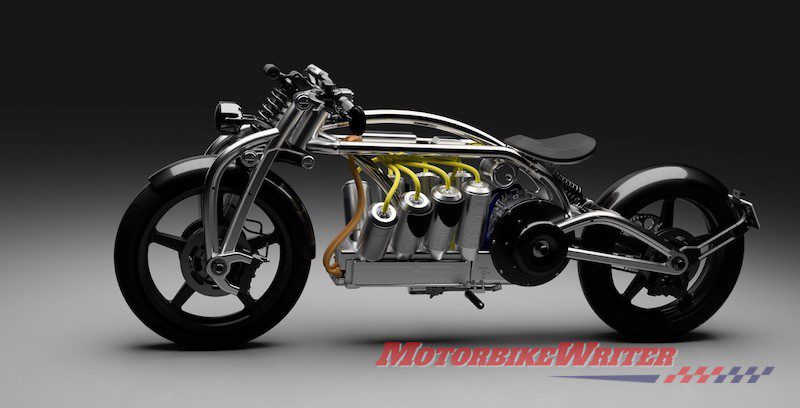 The Hades is still just life-like drawings.
They say the bikes will have 201hp (150kW) of power and 199Nm of torque which is far more than the $US29,799 (about $A42,500) Harley-Davidson electric LiveWire at 78kW and 116Nm.
There are no more technical details available and we have yet to see these bikes rolled out.
However, they have met their crowdfunding goal so they could be going into production on schedule.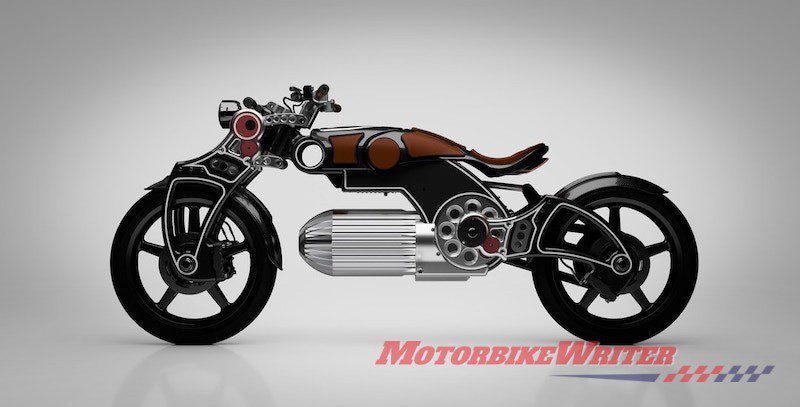 Curtiss history
Curtiss Motorcycles was formerly called Confederate Motorcycles but last year the Alabama motorcycle company ditched its now-controversial name after deadly race riots in Charlottesville, Virginia. 
Confederate Motors president H. Matthew Chambers said the company changed the name to honour motorcycle racer Glenn Curtiss who invented the first American V-Twin motorcycle.
Glenn set a world speed record of 136.3mph (219km/h) in 1907 on Ormond Beach, Florida, on a motorcycle he built with a 4.4-litre V8 engine he had designed and built for aircraft use.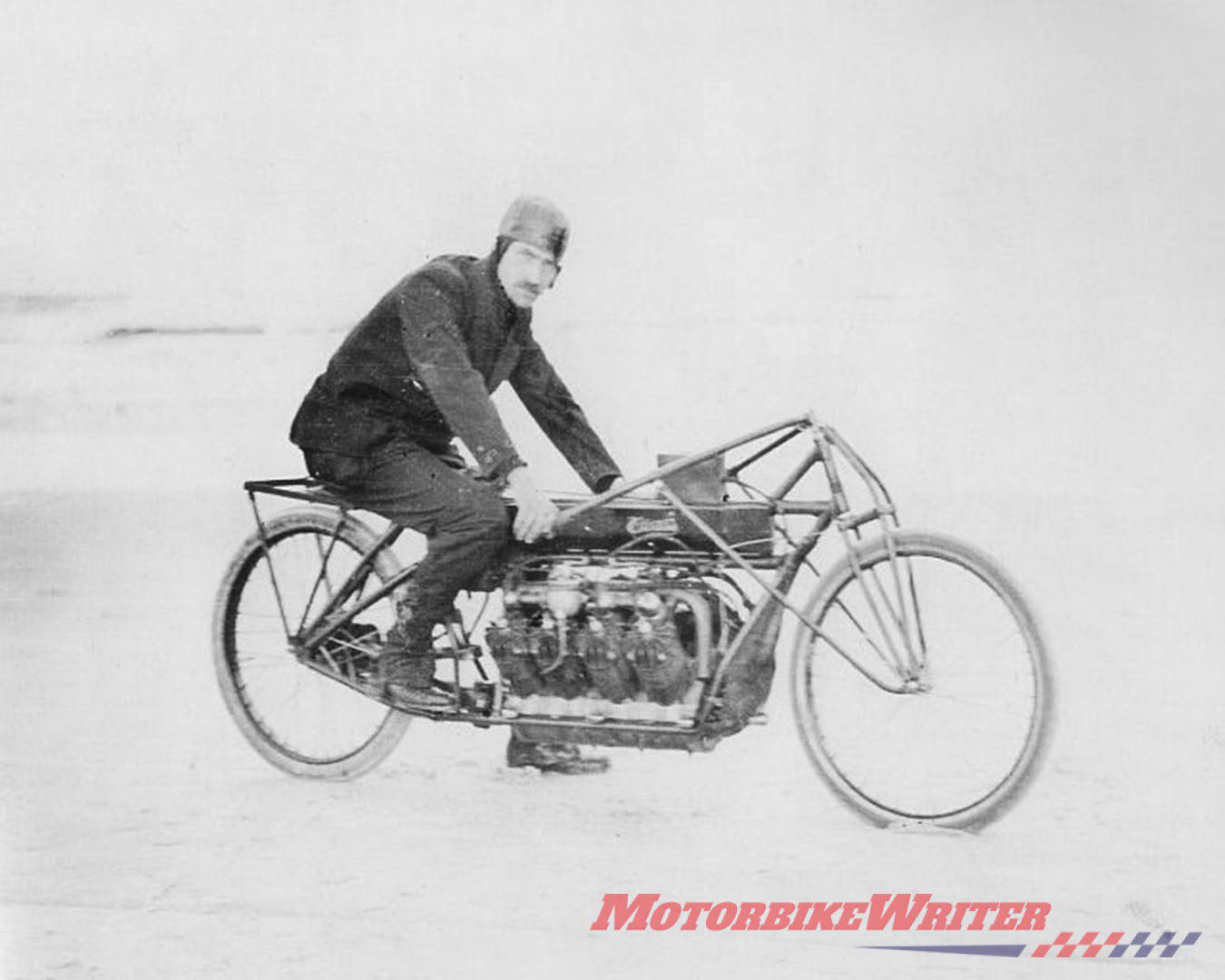 He was a pioneer aviator and leading American manufacturer of aircraft by the time the US entered WWI. 
Curtiss began his career in the bicycle business, earning fame as one of the leading cycle racers in western New York state before building lightweight internal-combustion engines for motorcycles.  
In 1904 when the American aeronaut Thomas Scott Baldwin bought a Curtiss motorbike engine to power his airship California Arrow. 
At the invitation of Alexander Graham Bell, he joined the then newly formed Aerial Experiment Association (AEA) in 1907. 
Flying the AEA June Bug in 1908, Curtiss won the Scientific American Trophy for the first public flight of at least 1 km  with an American aeroplane. Curtiss died in 1930.