A Bundaberg rider says he probably owes his life to a $290 Emergency Position Indicating Radio Beacon or EPIRB after crashing his Honda 1200X Crossrunner adventure bike in bull dust in north Queensland.
Mick Groth, 52, urges every rider to buy an EPIRB, as does the Royal Flying Doctor Service which attends a "significant" number of rider rescues every year in remote outback areas.
Adventure ride
Mic, brother Chris (Triumph Tiger 800) and friend Colin (BMW R 1200 GS) were on a three-week adventure ride on the old Highway One to Cairns when they ran into rough road and decided to turn back near Kowanyama.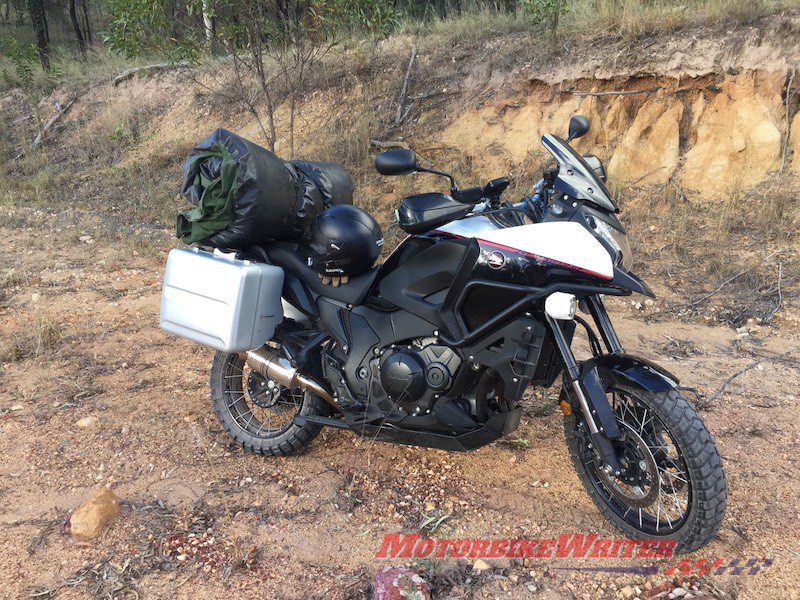 "The road kept getting worse and worse until the point where you couldn't see the holes in the road," he says.
"Bull dust is like water and you can't really tell the depth or seriousness of the hole.
"So we decided to turn around and come back after Chris came off – it wasn't serious as weren't going quick."
Then Mick's Honda clipped the side of a deep bull dust hole and threw him off.
"I was leaning back on the bike and I knew there was a bit of a hole there but it was deeper than I thought and it caught the front wheel and shot me sideways, dragging my right shoulder into the ground.
"I tried to jump away from the bike as they are heavy and you don't want them landing on you."
However, Mick and been seriously injured, breaking 10 ribs and a collarbone, and puncturing a lung.
"We were only about 2km from the good road as it always happens," he says.
EPIRB alert
Luckily, Mick had an EPIRB attached to his belt and his brother activated it.
"We've all done our fair share of dirt so we knew what we were in for going up there," Mick says.
"We had been doing as much training as we could and we carried an EPIRB.
"Without an EPIRB I really hate to think about what would have happened to me."
His brother, Chris, activated the EPIRB signal and the monitoring company rang his mobile.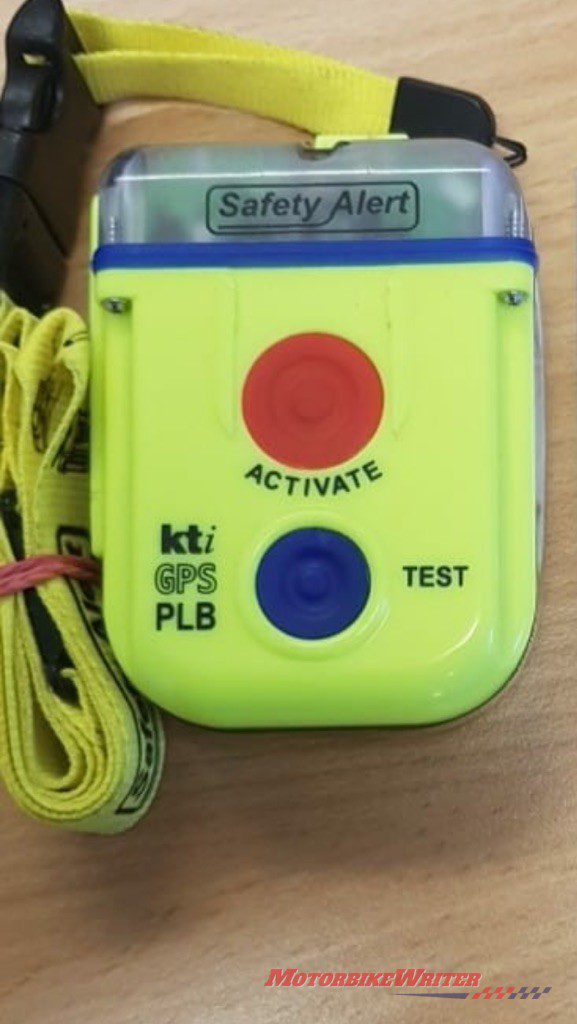 As the riders were out of range, the company then rang Mick's nominated next of kin; wife Sharon.
She was able to confirm that Mick was riding somewhere near Kowanyama.
"Within about 40 minutes an orange and white jet from maritime rescue was over us and started circling," Mick says.
"It pinpointed the beacon and then circled us until the rescue helicoper got there about three hours later.
"It was the longest three hours of my life. I just couldn't move."
Meanwhile, a road train had pulled up and the jet patched into its radio to provide emergency care instructions and tell them how long it would take for the helicopter to reach them.
They also kept Sharon updated on her husband's condition.
"It's a pretty good service for $290 for 10 years with no annual fees," Mick says.
On the mend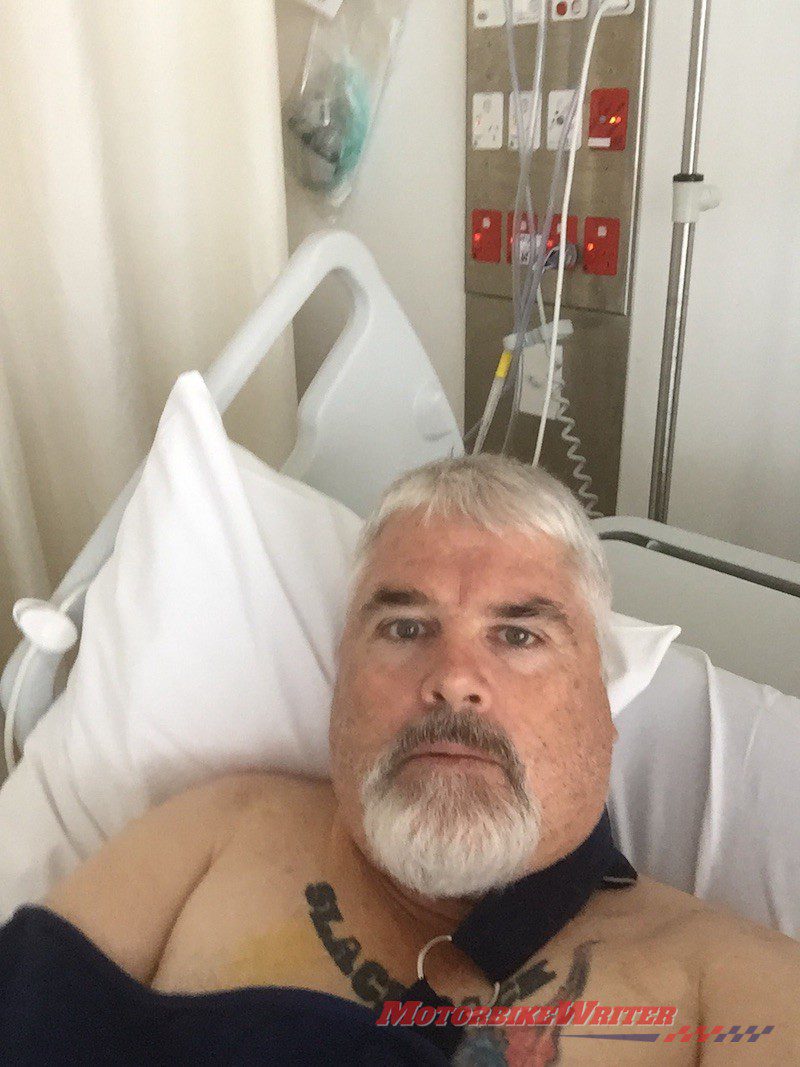 Mick was transported to Cairns Hospital where he spent two days in intensive care, then in a general ward for a few days before being discharged this afternoon.
He heads back to Bundaberg by train tomorrow and his Honda will spend some time in Cairns being repaired.
But Mick says he plans to ride again as soon as he recovers.
"Yeah, this won't stop me," he says.
And he will continue to use his EPIRB.
"These are compact enough to sit in your webbing and you just push the button," he says.
"You can use them for any sort of adventure, not just a motorbike.
"We get a bit complacent on our bikes and head into the bush, but you've only got to be in a blackspot with no phone reception and you're stuffed."
Mick's decision to buy an EPIRB followed an incident near Burke when he and his wife came across an aged couple who had rolled their caravan.
"I always thought even if you had no service on your phone you could ring emergency but we couldn't so we had to go and fetch help," he says.
"After that I bought an EPIRB.
"If this story prompts one person to buy an EPIRB, it's worth it."
As for the costs of his recuse, Mick says he hasn't been contacted yet.
"I'd hate to think what the bill would be," he says. "I'm sure I'll be hearing from them."