You can go riding with V8 Supercar legend Craig Lowndes on March 7.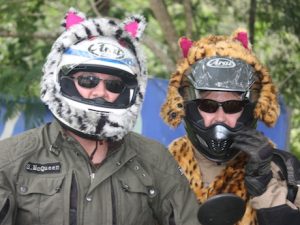 The five-time Bathurst winner and pet lover will again pull his helmet on for the third annual RSPCA Ruff Riders Charity Ride.
Participation numbers were down in 2014 because riders were concerned about the Queensland VLAD anti-association laws, but organisers are hoping for strong numbers this time.
Craig will lead the 400km ride which runs west from the Wacol RSPCA HQ to Nobby on the Darling Downs, then through Toowoomba to Crows Nest with the final stop in Fernvale.
Fans of the popular racer have even flown in from interest and hired a bike just to go riding with the affable rider.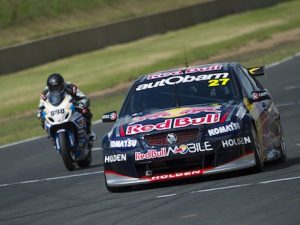 The three-time V8 Supercar champ has long been a fan of all types of motorcycles. He carved out his own motocross track on his SEQ cattle property, has set lap times on various racetracks that even surprised Superbike champions such as Josh Waters and has raced a superbike at Eastern Creek against tow-time MotoGP champion Casey Stoner driving a V8 Supercar.
"I grew up on a farm in Victoria and have spent most of my life in the country, so I love screaming around the paddock on a bike and I love animals," Craig says. "This is the prefect mix for me."
Registrations are now open for the Ruff Ride on March 7, 2015.
Cost is $80 for registration and riders have to raise a minimum of $350 per bike. The RSPCA will provide riders with fundraising tips. Money raised goes towards helping the animals in their care.