Nearly a year ago Motorbike Writer posted a piece about the threat posed to motorcycles by virtual reality or VR.
Our guest writer says the logic isn't actually all that difficult to understand. VR goes further than traditional games to simulate real world experiences, such that a motorcycle game, at least theoretically, can feel like the real thing. In the past, most motorcycle games have left a little bit to be desired, and even when they've been fun, they're more like side entertainment than any kind of substitute for an actual ride. VR, as we speculated, may just be different.
This wasn't all hypothetical either. We started hearing about motorcycle games on VR back in November of 2016, and a few more have come out since then. While there's not yet a major title or leading franchise, it's probably just a matter of time. Only a few games have really become noteworthy hits so far in all of VR, and as the medium develops racing games (including motorcycle experiences) will get there. They're more or less perfect for VR.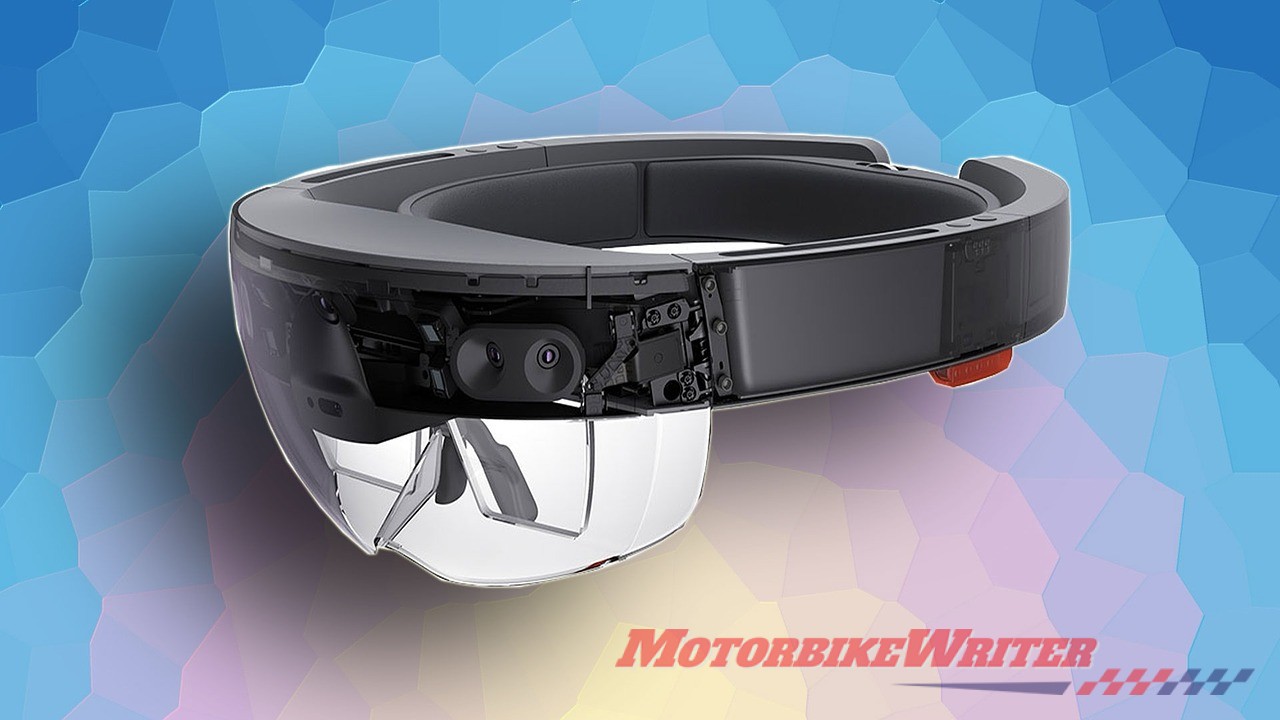 That said, a fun and safe virtual alternative doesn't necessarily have to bring about any sort of demise of actual motorcycles. In fact there are some stories related to gaming innovation that indicate VR motorcycles might give the real thing a boost.
Music boon
The music industry certainly comes to mind. When games like Guitar Hero and Rock Band came along, it would have been easy to predict that they'd have an adverse effect on real music – that people would simply do their music consumption through the games rather than other avenues, or that they'd stop learning real music. Some accounts have actually indicated that the latter has happened, with companies like Fender reporting declining electric guitar sales a few years ago. But at the same time acoustic sales have risen, and Fender has reported strong numbers more recently.
Additionally, just about every band or song that was featured in these games saw a significant boost in downloads and/or purchases. For a while, Guitar Hero and Rock Band were effectively the best marketing tools in business. In other words, players didn't just allow themselves to be absorbed in games – they went out and bought the music and listened to it elsewhere. The games made them want the real thing.
VR slots
The casino business comes to mind too, and could soon be more specifically relevant to VR. Even before virtual reality, however, online slots had gone 3D, doing a better job of simulating a "real" slot machine. The implementation of HTML5 and Flash Player also allowed for video slots, featuring animations connected to the games. And outside of the arcade casino realm, games like poker and blackjack also went "live" with video feeds showing actual casino dealers on the other end.
For many years we heard in vague terms that the rise of online gaming could kill the casino tourism industry, and innovations like those above only made this argument all the more compelling. Surely, VR casinos are now just around the corner. However, if you actually look at the numbers there's almost nothing to suggest live casinos have struggled. In fact, in 2016 Las Vegas saw record tourism numbers. Perhaps more advanced online casinos are just making people want to try the real thing.
You see where we're going with this. It's a little early to talk about any kind of definitive proof or data, but as logical as it is to say VR motorcycle experiences might pull people away from the real thing, they might also inspire people to try it. We won't know for a few more years, but this could all be a blessing in disguise.
(Guest writer)