On the 12th day of Christmas my true love gave to me … something from the 102nd Harley-Davidson Genuine Motor Parts & Accessories catalogue, I hope.
I've been studying the 10,000-plus items in the 900-page Harley "bible" recently and I've found a host of great Christmas present ideas for me, family and friends.
I will present them one at a time over the next 12 days leading up to Christmas, a bit like the 12 days of Christmas carol.
Now I know the song starts with one present on the first day and increases to 12 presents on the 12th day, but I'm doing it in reverse order.
That's because the final single item is a real surprise package that any rider would love to find parked under his or her Christmas tree! (Did I give too much away with the word "parked"?)
Anyway, let's start with 12 Harley sports shirts.
Any self-respecting motorcycle rider has a cupboard full of motorcycle t-shirts, polo shirts and pit shirts.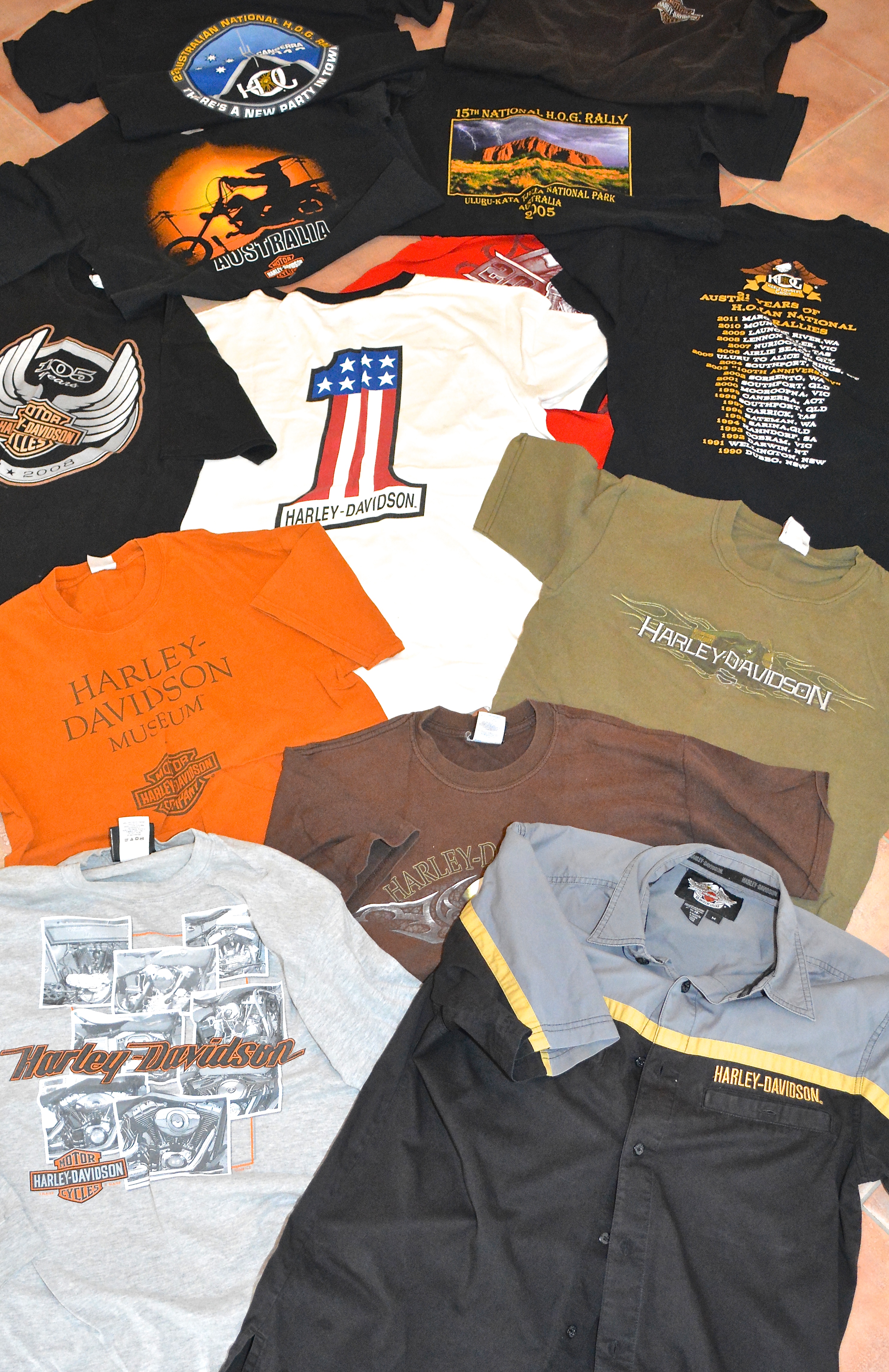 I've just checked my cupboard (pictured left) and the total is an embarrassing 50-plus with 14 being Harley shirts I've bought in stores, at the Harley museum in Milwaukee, picked up at rallies or received as gifts on Harley launches.
And you know what? I can always do with more.
You can never have enough motorcycle shirts and Harley has an absolutely staggering range.
They have t-shirts, tank tops, pit and garage shirts, 110th anniversary shirts, buttoned and zipped shirts, short and long-sleeve shirts, even sleeveless, in styles for men and women in most sizes. Prices vary, but all are good quality and most are made of 100% cotton.
All my Harley shirts are still in great condition after several years and much use. They haven't faded, pilled, worn or started to look tired.
Now that's quality.
I've picked out 12 Harley summer shirts (pictured below) that my wife and I wouldn't mind under our Christmas tree in 12 days' time. (Hint, hint!)