It's taken more than a week, but it can finally be confirmed that Valentino Rossi beat Lewis Hamilton in a vehicle swap "race" at Valencia circuit.
The victory is no surprise to us as we predicted he would beat Hamilton last week and went to great lengths to explain why. Click here for details.
Check out the videos of their respective laps:
But now we can confirm that Rossi was only 1.5 seconds off Hamilton's benchmark lap in his 2017-spec Mercedes W08.
Meanwhile, Hamilton, riding Rossi's Yamaha M1, was 13 seconds slower than Fabio Quartararo's pole-winning lap last month of 1m29.978s.
Although we don't know Rossi's exact lap time, we can make an educated guess.
The videos doesn't give exact lap times, although Rossi's video lasts 1:23 and Hamilton's is 1:51.
F1 doesn't race at the circuit, but the unofficial F1 record is held by Anthony Davidson, set in 2006 in a Honda RA106, with a time of 1:08.54.
Surely a 2017 F1 car is quicker.
We can also confirm that Hamilton had a small crash, but was still able to ride the bike. You can also check out GrandPrixTimes for the latest race car blog and news. They also feature reviews and buying guides on the top quality car accessories and parts
Rossi on four wheels?
While Rossi's time was good, 1.5 seconds in F1 doesn't make him competitive. But it would put him in the field if he ever chose to make the move.
Rossi has long wanted to get into four-wheeled racing, especially rallying where he has already had some success.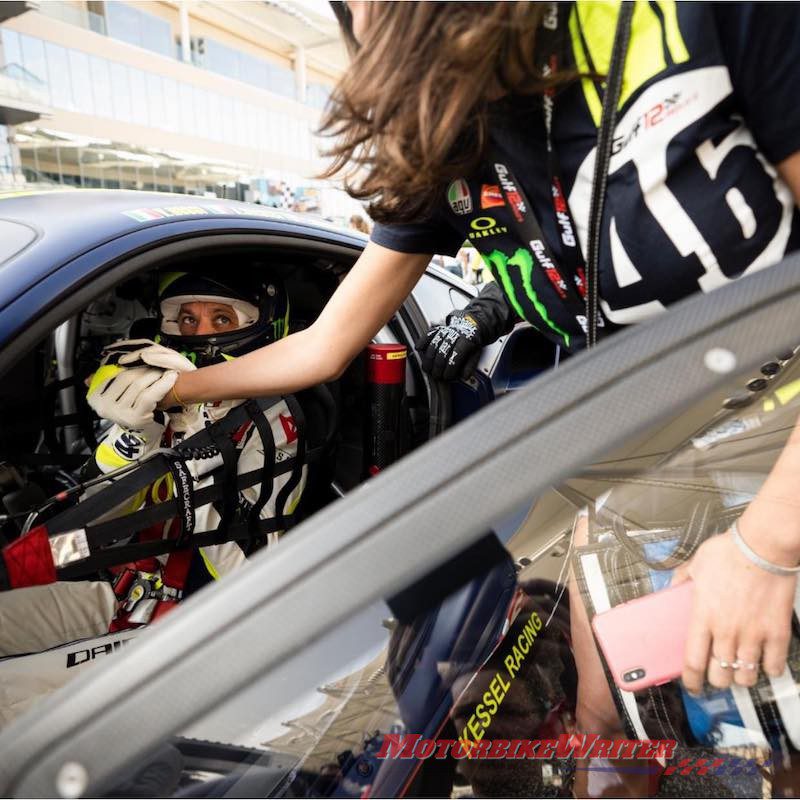 And last weekend he helped pilot a Ferrari 488 GT3 to a class win in the Gulf 12 hour endurance race at Abu Dhabi.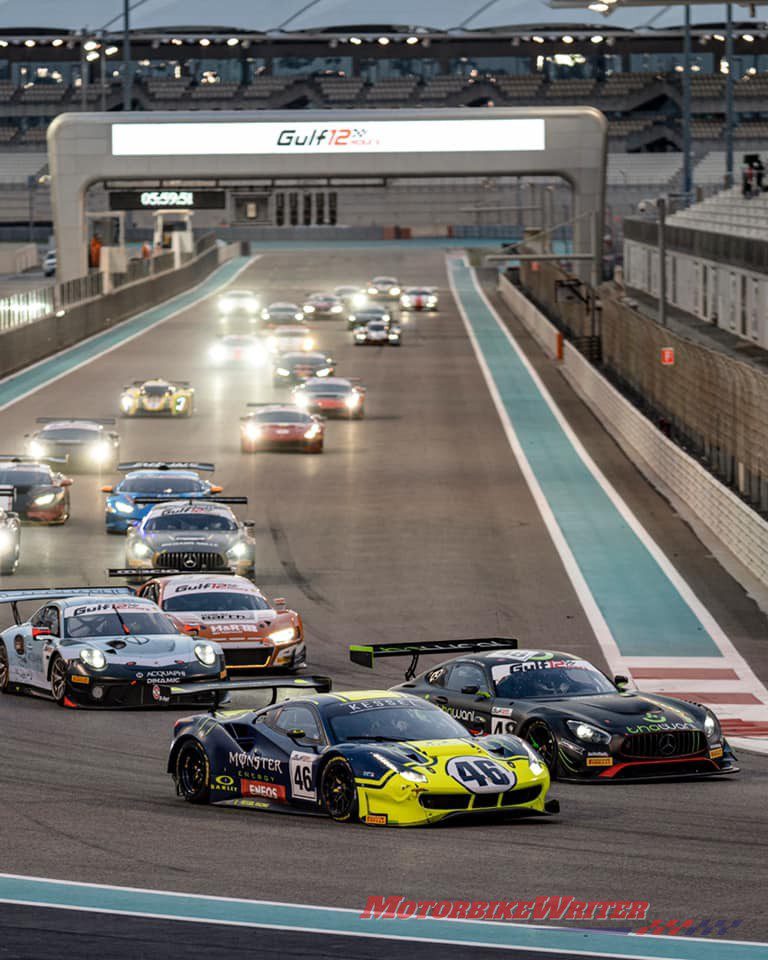 After winning nine world titles, Rossi has little left to prove on two wheels.
While Rossi is contracted to MotoGP for another year, he had a poor 2019 season.
If he has another poor showing, he may just figure it's time to double his wheels!
Meanwhile, six-time F1 champ Hamilton returns to Mercedes in 2020 and swaps to Ferrari in 2021.
Although, he is a longtime fan of motorcycles, particularly MV Agusta for which he is a brand ambassador and has put his name to four limited-edition models, he isn't likely to swap to two wheels.