Concord Vintage Iron
Concord Vintage Iron has a Passion for Bikes
Ray Iddon is a Classic British Motorcycle enthusiast who hails from Merry Old England. He now resides in the San Francisco Bay Area, in Concord, and he restores classic motorcycles. Below are Ray's own words, describing his business, his passion, and some of the great bikes he has built, along with some great photos: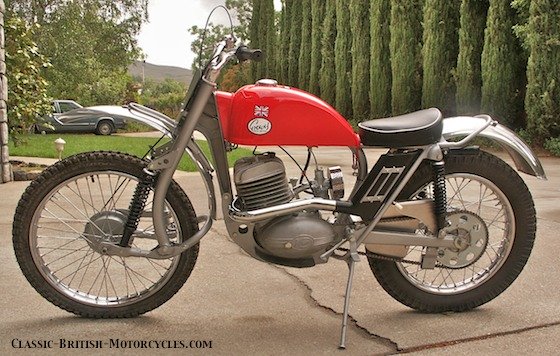 Ray Iddon, Concord Vintage Iron: "Going through photo's I decided that these might give an idea of my resto/fabrication skills. The first is a ground up restoration of a Greeves Anglian trials bike for a non riding collector. Although the bike was not going to be ridden I did a complete restoration including an engine re-build."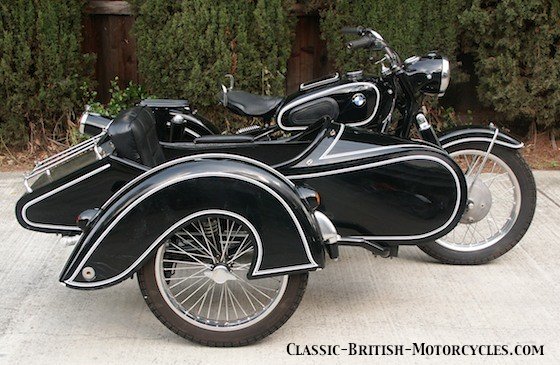 "The second is a BMW R26 and an L200 Steib sidecar, this bike went to a collector in Canada, he took it off the truck on a Saturday and took best in show on Sunday, he was pretty jazzed. The bike just needed a paint job and light mechanical work, the sidecar was a new un-painted L200 built by the German sidecar museum that now owns the Steib rights and produces new units and parts."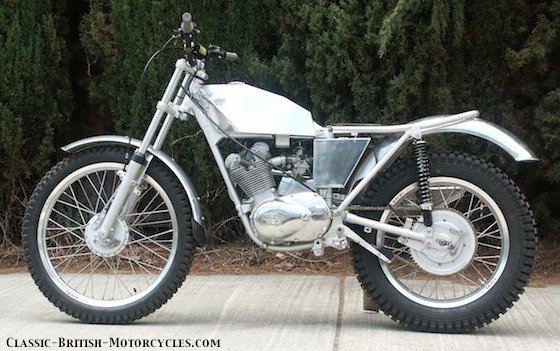 "The third is one of my "One Trick Cubs" I basically take a basket case from my stock of Cub parts, I then steepen the head angle to quicken the steering."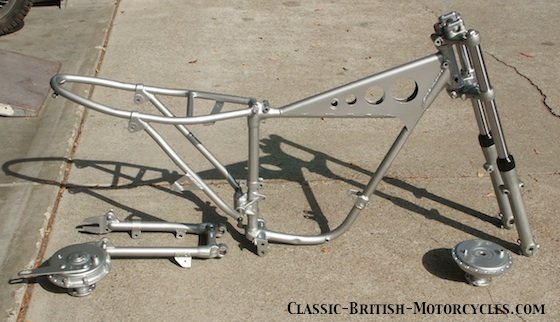 "I then add a backbone rib, this is required if you want to use an alloy tank as the stock steel tank is a structural part of the frame, (most builders use just a piece of bolted on tube) this rib also gives a location for the electronic ignition module and coil."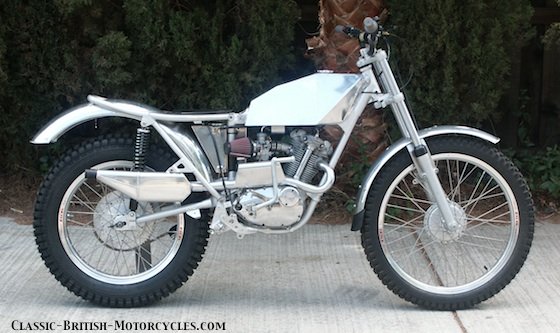 "I fabricate gas and oil tanks as well as the custom footpeg perches, exhaust header and muffler on these units.
A stock Cub weighs about 250 lb's the "One Trick Cub" weighs 185 lb's thats only about 5 lb's more than a modern trials bike but still qualifies for AHRMA pre 65 trials competitions."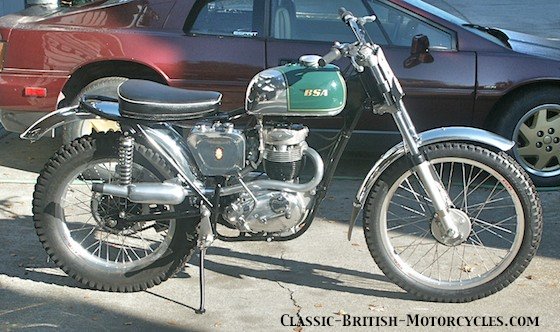 "The fourth is a BSA B40 trials I mentioned for Barry Porter, I kept this pretty much original as per Barry's wishes. This started out as a frame, Sammy Miller oil tank and air filter and some engines that Barry had collected over the years."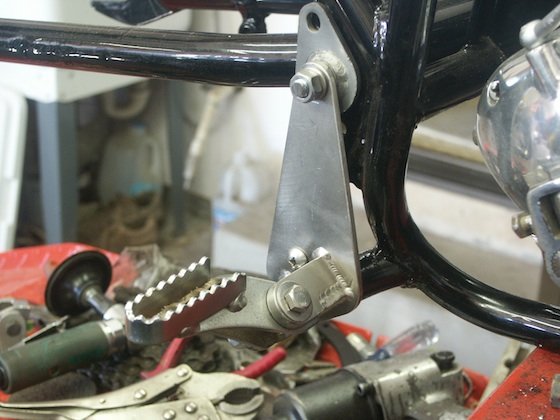 "I built an engine from the parts boxes plus a new piston and re-bored barrel, installed Ceriani forks (which the factory tried in 65, so are kosher ) For rideability I fabricated some stainless steel footpeg perches to move the footpegs back and lower down.
The tank on the B40 was a badly beat up one that Barry sourced from somewhere, I cut out the bottom and ponded out the dents, then welded the bottom back in, polishing was followed by paint and pin striping and a coat of clear, there are some shots of this on my website under tank repair." "I am currently working on a special, a Monty Wards 260 Mojave that I am putting a 650 BSA Lightning motor into. Some shots of this should be on the website as soon as I work out how to insert photo albums!
I retired a few years ago and decided to work on some bikes for myself and anyone who needed help. I have been riding and working on bikes for fifty some years, getting my first, an old ex army Norton 16H flathead when I was eleven, it's amazing what you learn about bikes when you have no money, plus six years evenings and weekends at a local used bike shop doesn't hurt either!"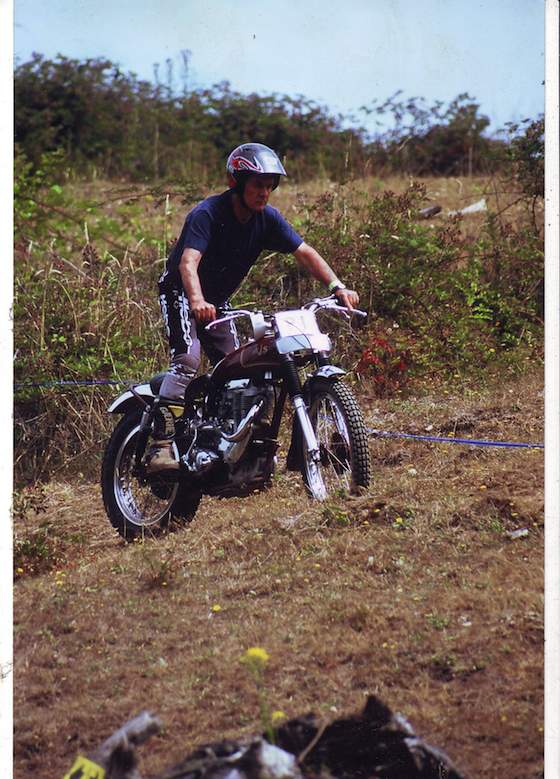 "I road raced an old Aermachi Ala De Oro and an ex works 125  MV at clubman level back in the UK, and dabbled in trials.
My working career has been mostly in designing, building and selling specialist vehicles, from TV news trucks to mobile level three Bio containment labs, SWAT/police and surveilance vehicles for customers both civilian and military all over the world."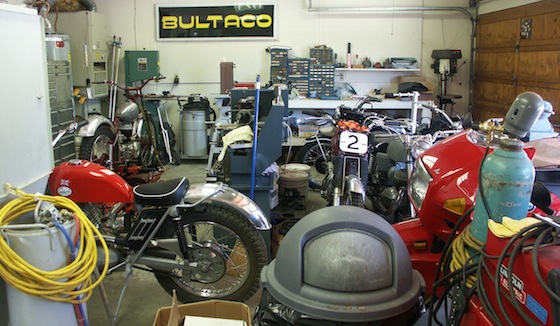 "I have MIG and TIG welding facilities, a lathe for jobs like custom axles/spacers, skimming brake drums etc also sheet metal facilities for tanks,
I out source crank grinds/rebores/valve seat work but cover pretty much everything else "in house"
Over the years I have picked up skills in pin striping, paint, fiber glass etc which seem to fit in with restoration work."
Ray's shop, Concord Vintage Iron is located in Concord CA. Their phone number is (925)-300-7862 and their website is www.concordvintageiron.com. Not only does he do excellent work, he's a real nice guy.