American fun bike manufacturer Cleveland CycleWerks is the latest to join in the electric motorcycle trend that will define Whirring Twenties decade.
For years now, the Ohio-based company has been designing small-capacity fun machines that have been built in China and retail for less than $50000.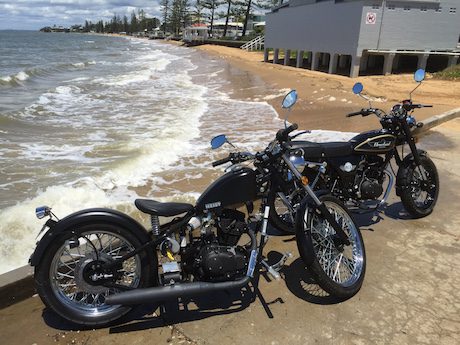 However, in March 2020 they plan to unveil their first American-built bike and it will be powered by an electric motor.
It will join other American motorcycle manufacturers Harley-Davidson, Lightning Motorcycles and Zero Motorcycles in the race to win market share of this nascent market.
There is not much detail yet except the blurred image at the top of this page and this video on their Facebook page where they talk about electric bikes with another bike under a blanket in the background.
The photo and video show a light and basic street model with a sit-up-and-beg riding position, MX-style bars, upside down forks, bench seat, sprocket for chain drive, electric motor and battery forward of the footpegs and same-size road tyres front and back on spoked wheels. 
So it's not an off-roader to replace the now-defunct Alta Motors electric company which folded in 2018.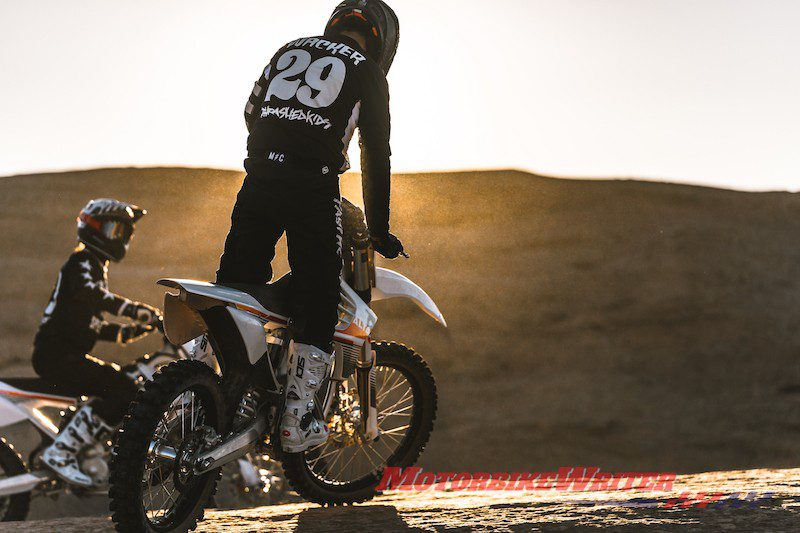 We can't see a clutch lever, so it could be twist-and-go, although they do talk about the use of a clutch on another electric bike in the Facebook video.
If it's like their other product, it will be aimed at the bargain end of the market, not the top end like Harley, Lightning and Zero.
This is the official Cleveland CycleWerks announcement:
A New Concept in E-Mobility, to be released live to the world 03-20-2020 @ the Crawford Auto-Aviation Museum in Cleveland Ohio.

This will be our first made in the USA product, which is exciting in itself.

This will be the first bike we have ever run pre-orders on, which will come soon. The project's code name Falcon Rising represents our brand's rise in the E vehicle space. It also brings a new chapter to our company, looking inward and local to grow globally. We have wanted to product bikes ourselves, here in Cleveland for 10 years. The time is now, and we are seizing the opportunity.

This vehicle represents 10 years of consumer insight, feedback from loyal customers, and a unique take on the market, that Cleveland has always had.