Classic motorcycle enthusiasts around the world will be watching the Shannons Sydney Late Autumn Auction on May 26 when 20 sought-after classic motorcycles from three separate collections go under the hammer.
Shannons continues its rollout of important Harley-Davidson, Italian and British bikes that began last year, and the words all auction bidders love to hear is "no reserve" on nine of the bikes.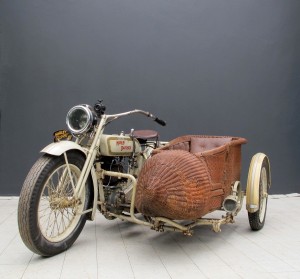 The auction will be Shannons first in Sydney to feature online bidding which they introduced on May 5 for their Melbourne Autumn auction. The new online option attracted 60 registered bidders who bought nearly 30% of the vehicles sold.
The standout bikes in the sale come from the USA, the UK and Italy.
Harley-Davidson collectors will be drawn to the circa 1913 9B 575cc single-cylinder motorcycle presented in complete and unrestored condition ($22,000-$26,000), while a rare circa 1938 WLDR 750cc twin originally offered to enthusiasts for production racing and offered in good, restored condition, is expected to sell for $16,000-$20,000.
Other significant Harleys of the six in the auction are a circa 1918 18S 500cc motorcycle with rare wickerwork sidecar – both presented in excellent condition – that is expected to sell in the $20,000-$25,000 range.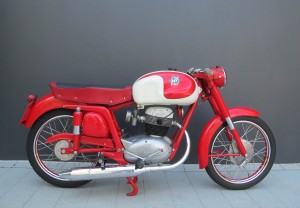 A circa 1920 model 20T 1000cc solo in complete, unrestored condition has a guiding range of $10,000-$15,000, while two early 1920s twins – a circa 1922 584cc model WJ and a circa 1924 model JE 1000cc – are each expected to bring $7,000-$10,000.
The standout examples of the five British bikes in the auction are a beautiful and fully-restored circa 1956 Ariel Square Four Mk II 1000cc solo ($30,000-$35,000) and an equally desirable circa 1958 BSA DB32 Gold Star 350cc Tourer, also painstakingly restored ($20,000-$25,000).
British bike enthusiasts will also be keen to acquire the classic circa 1955 500cc Norton Dominator Model 7 from the same great 1950s era, which is being offered with 'No Reserve' and is expected to bring $8,000-$10,000.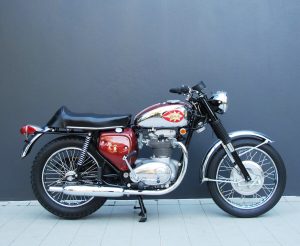 The other no reserve Brits are two classic 650cc BSAs, a circa 1956 A10 Gold Flash and a 1969 model A65 Thunderbolt (both $12,000-$15,000).
Five charismatic and rare-to-find small capacity Italian sporting bikes from a large Sydney collection are also being offered with 'No Reserve'.
The two Moto Morinis – a circa 1968 100cc ($3,000-$5,000) and a circa 1965 250cc ($6,000-$8,000) – a circa 1958 Moto Guzzi Cardelino 85cc ($3,000-$5,000), a circa 1972 Gilera 150cc ($4,000-$6,000) and a circa 1961 Mondial 125cc ($6,000-$8,000), are all expected to attract International interest from collectors.
Other interesting classic bikes in the auction are a circa 1956 (German) Maico Blizzard ($6,000-$8,000), while classic racing enthusiasts will be drawn to the circa 1973 (Japanese) Yamaha TR3/TZ350 Production Racer ($8,000-$12,000).
To register for Shannons Online Bidding visit www.shannons.com.au and follow the current auction links.