Brisbane-based French chef Michel Bonet has spent a lifetime cooking as well as cooking up some interesting custom motorcycles including an early supermoto.
The 76-year-old was born in Burgundy and came to Australia in 1968 and spends six months here and six months in his country of birth — that is, until the pandemic!
In this article, Michel tells his story about some of his custom bikes:
Chef customs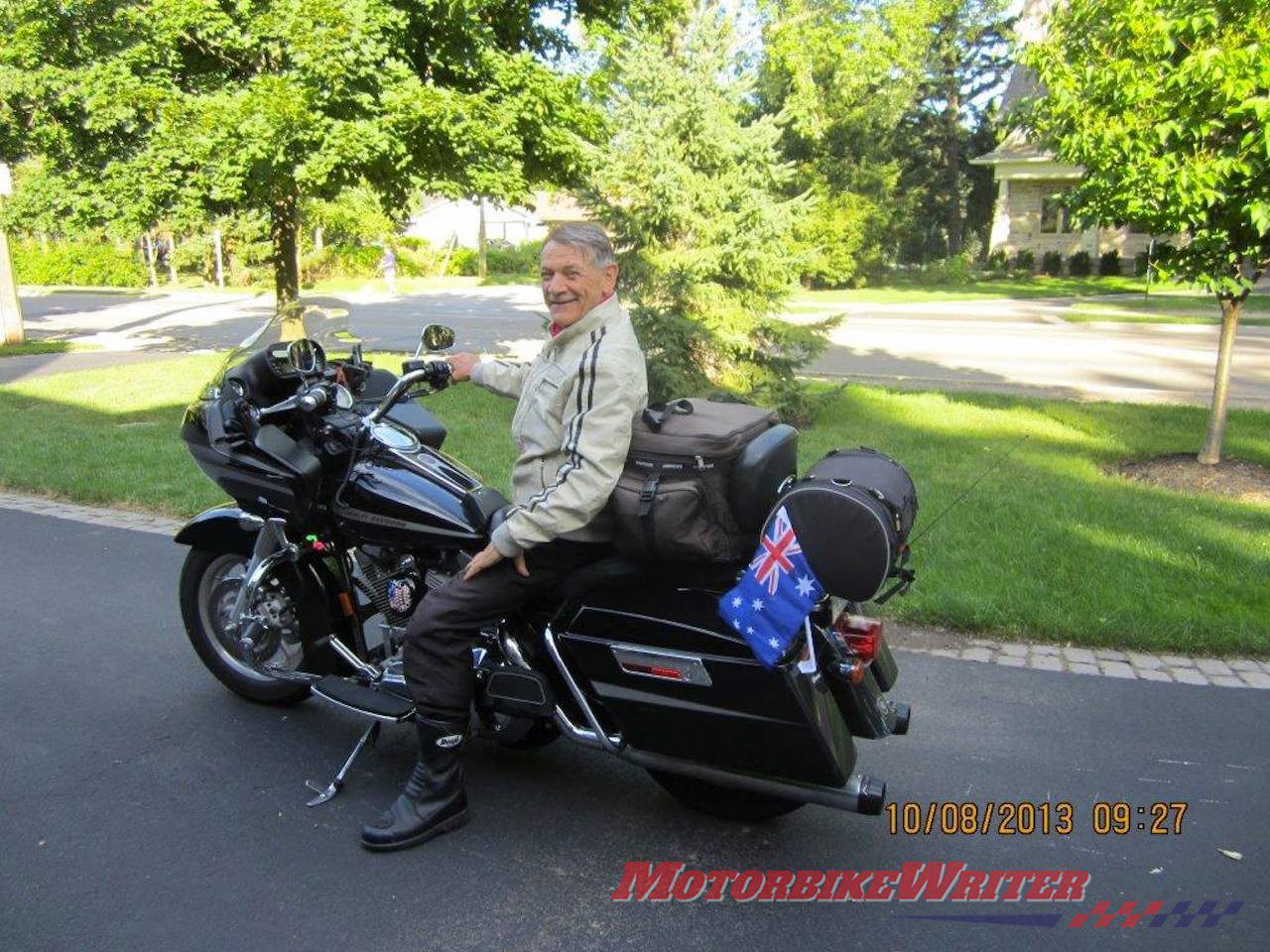 Being a chef and restaurateur can be sometimes be very stressful and irritating. So for someone that loves motorcycles, there is no better way to unwind than to customise your motorcycles. Unfortunately, starting an apprenticeship as a chef in the late '50s didn't give much time to learn anything else. Whatever I had to do on my bikes, someone else had to do it for me.
In the '80s I had a couple of BMW K 100s and it was in a time where motorcycles had no fairing or a basic fairing.
But I thought I could do better than this – someone had to show them how it's done!
So with the help of Peter Walker from All Bikes (formerly knowns as Universal Cycle) I dressed up the K 100 exactly the way I'd pictured it in my head.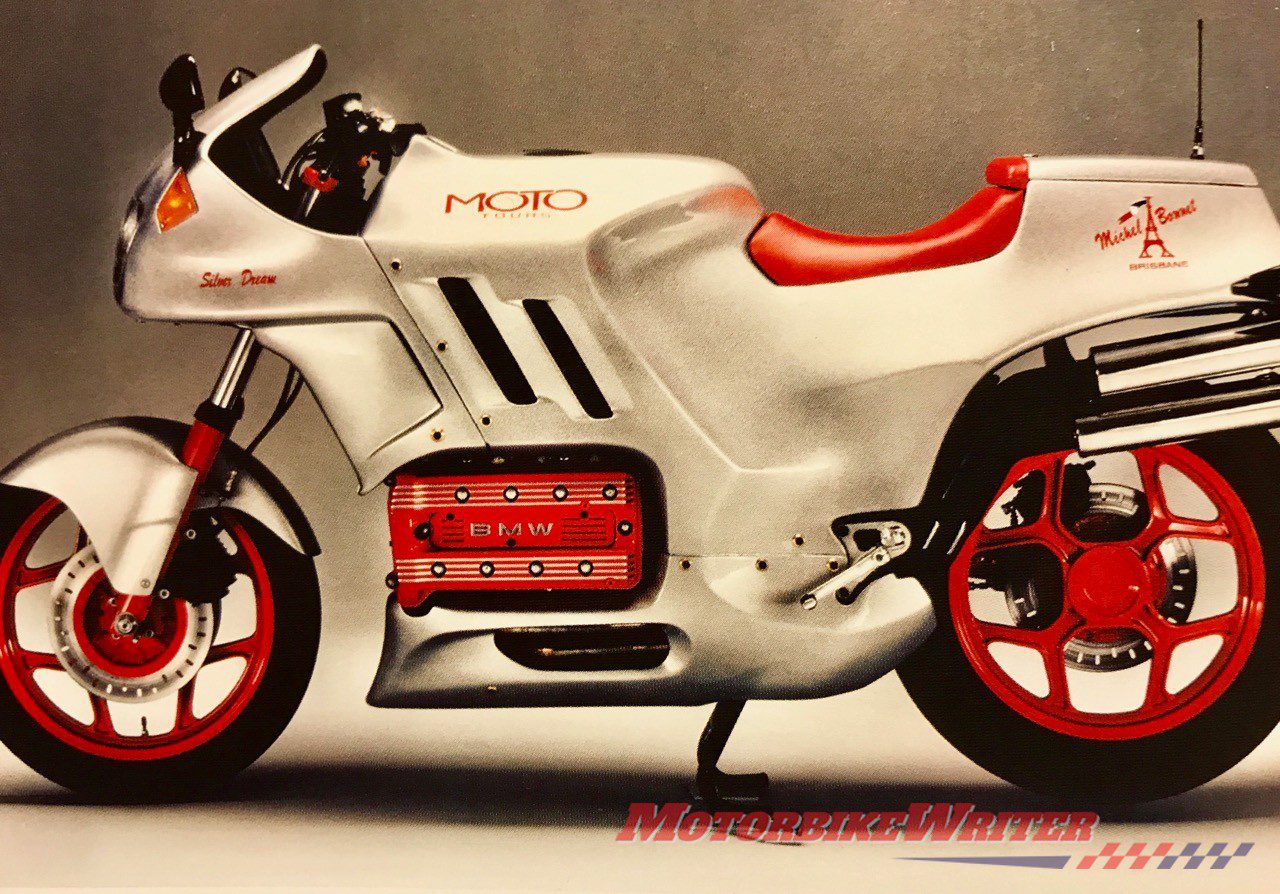 The Silver Dream was my first attempt as an engineer. But of course this bike wasn't designed for a full fairing, so it used to overheat.
One day at the petrol station, finishing up paying for petrol, I heard this huge bang. As I looked toward my bike I saw flames billowing out, engulfing the whole thing. Silver Dream went up in smoke.
Supermoto
My second attempt was a slight improvement on the last. This time I wanted to build a supermoto because it was very popular in Europe and not yet in Australia. I remember telling my bikie friends, "This bike would be used for flat track racing in years to come and if good enough, I will sell plenty of them."
We started with a Honda XL 350 (I had to find a different friend to help me build this one, as Peter had had enough of me) and the result was amazing. The bike looked and felt beautiful. I was picturing myself travelling the world, taking meetings with people wanting to buy my design. But everything always seems bigger and better in your mind. I learnt this when I went to Japan to sell to the Japanese … you've heard of that guy who failed selling ice to an eskimo!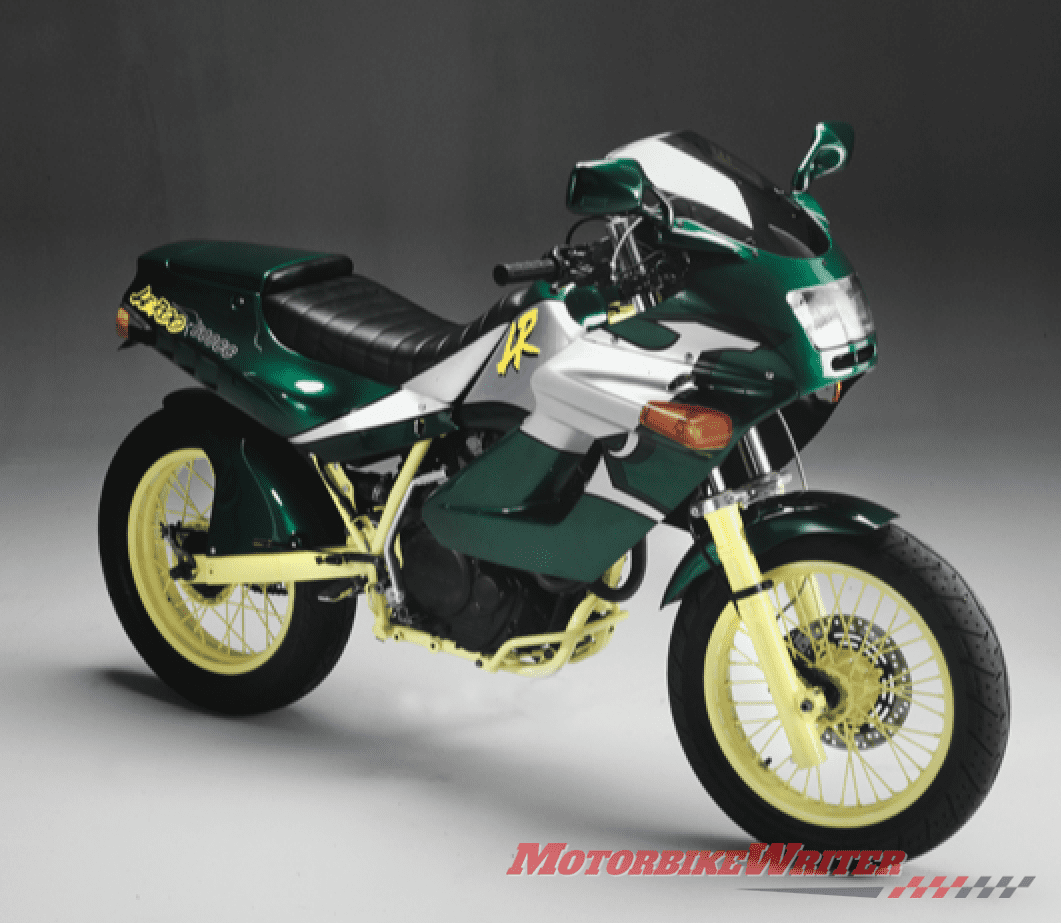 However, to this day, I still love that bike, especially the colours green and yellow and the Kangaroo. Something else I had to fight hard for was that paint job – needless to say, I lost that friend too. This poor bike had many more dramas to come to his life … just ask Phill Beaumont.
Bimota resto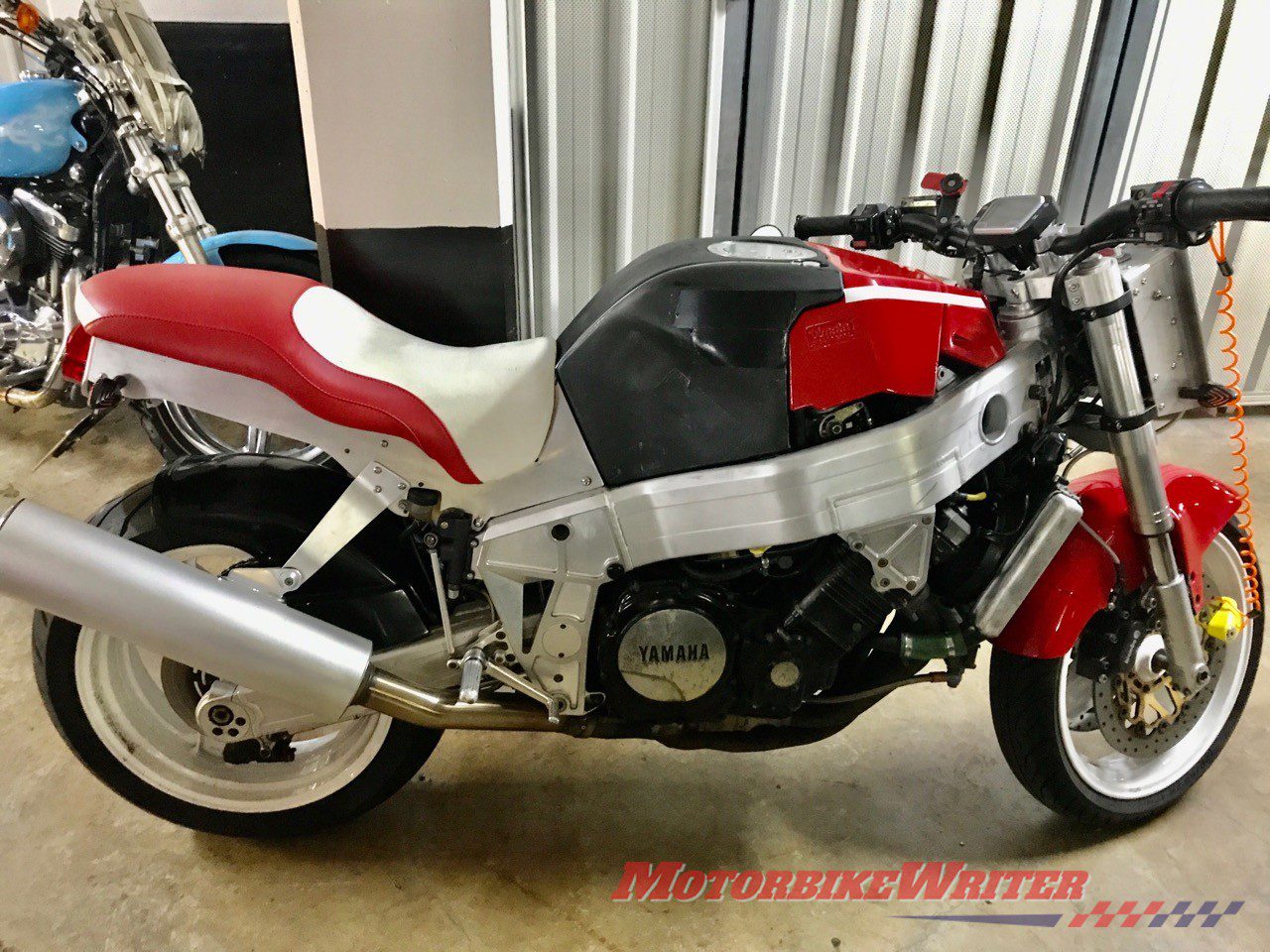 It took me long enough but I learnt a valuable lesson – leave the bikes alone and stick to cooking. So the next bike I bought was a Bimota YB6 Tuatara and leaving it alone was the best thing I did.
Until 33 years of loyal service later, not to mention 70,000km, as you would expect,  she needed and upgrade – a new lease on life – and this time I got it right.
Thanks to me new friend Paul Dale who spent countless hours bringing the Bimota back to its most basic form. It feels better and easier to ride as I don't have to lean over the tank.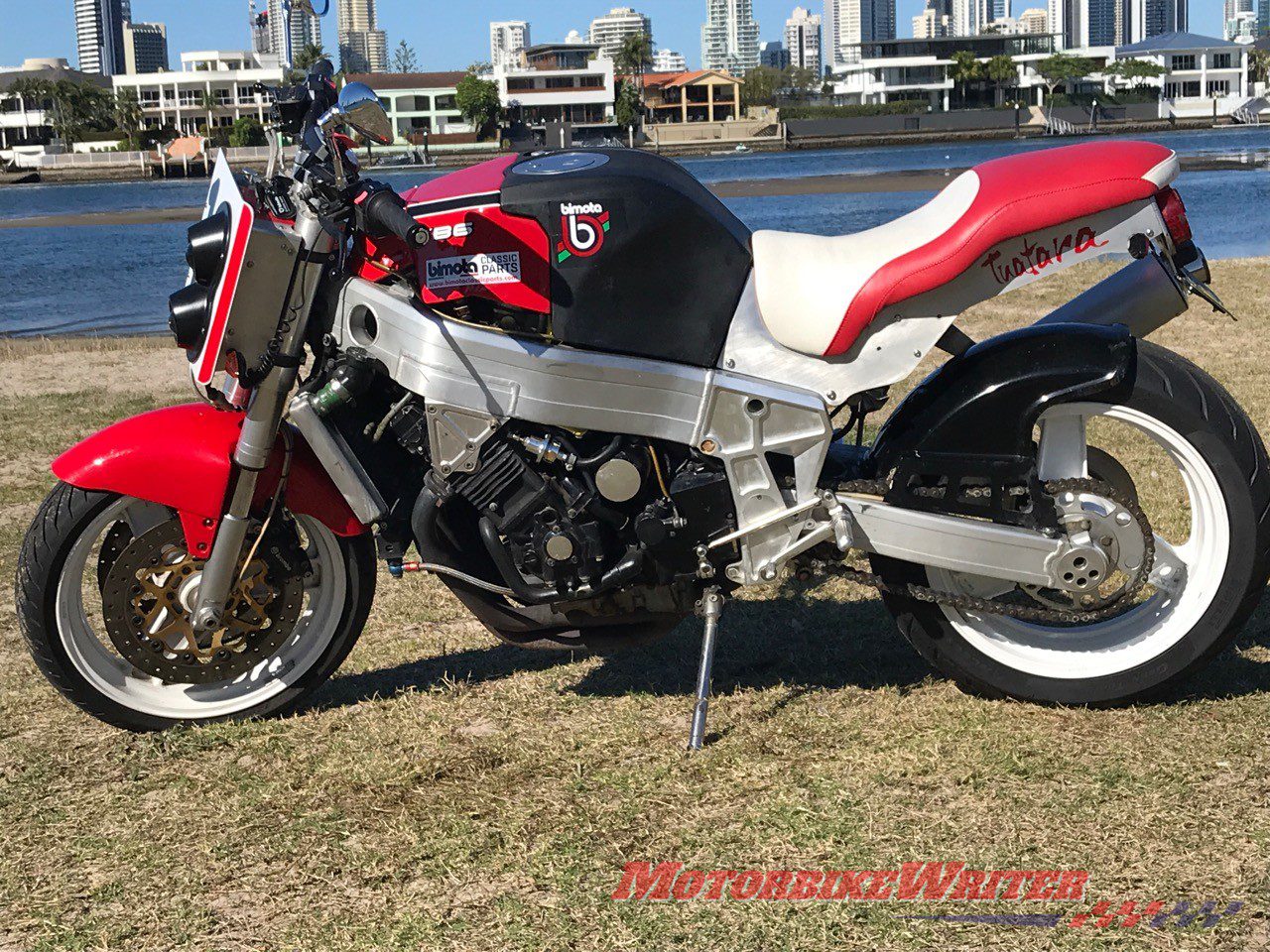 And here we are and maybe I'm not done as a salesman yet! Because on my next trip to Italy I just might drop into the factory and you never know, they may like the design for future bikes.
As I'm past 76 years  now and even though it's easier to ride and easier to service, we all know that a 33-year-old motorcycle is always going to be in need of a lot of TLC, which basically means I'm going to need many more friends!
Paul has saved all the parts and bits and pieces because one day I'd like to donate the Bimota to a Museum in Italy. After all, only 60 of these Bimotas were made in 1987 and at the time it was the fastest production bike in the world and not to mention, the most expensive. Can you imagine how many of my other bikes and free fine dining experiences I had to trade in to get my hands on it?
BMW epilogue
I wish my story ended there but I've started working on my BMW K 100 RT in France (yes, I have friends in France too…well, for now I do).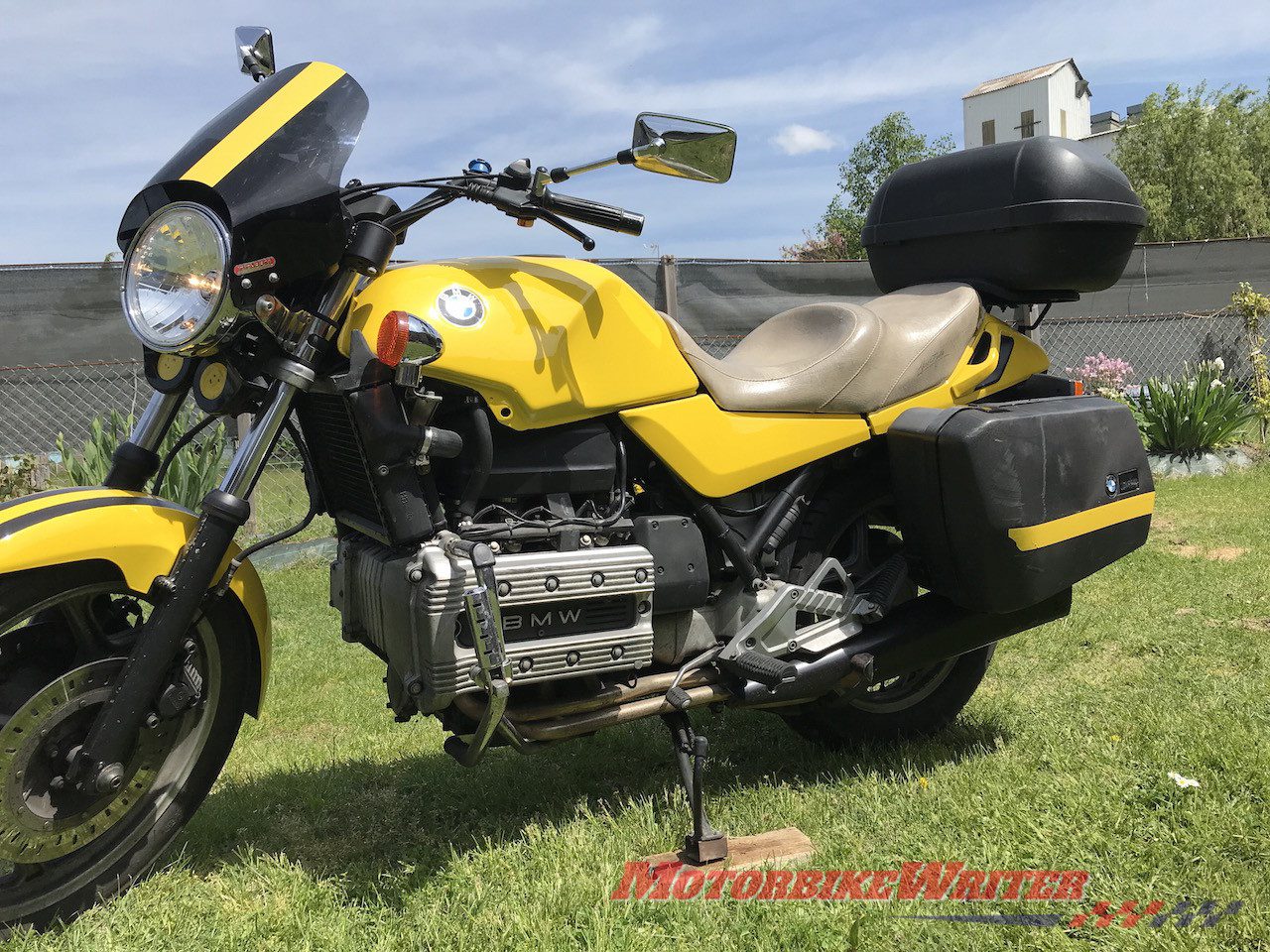 As you can see the fairing has come off and I painted it the colour of my first motorcycle! But it is still a touring bike, as I use it for touring two-up. When one day I won't be able to ride it anymore, I will do a real cafe racer.
(If you are interested in reading about Michel's interesting life story and try some of his favourite recipes, you can buy his book, "A Boy From Burgundy" for just $20 including postage by clicking here.)
Now tell us your motorcycle story! Just send photos and details to mark@webbikeworld.com.