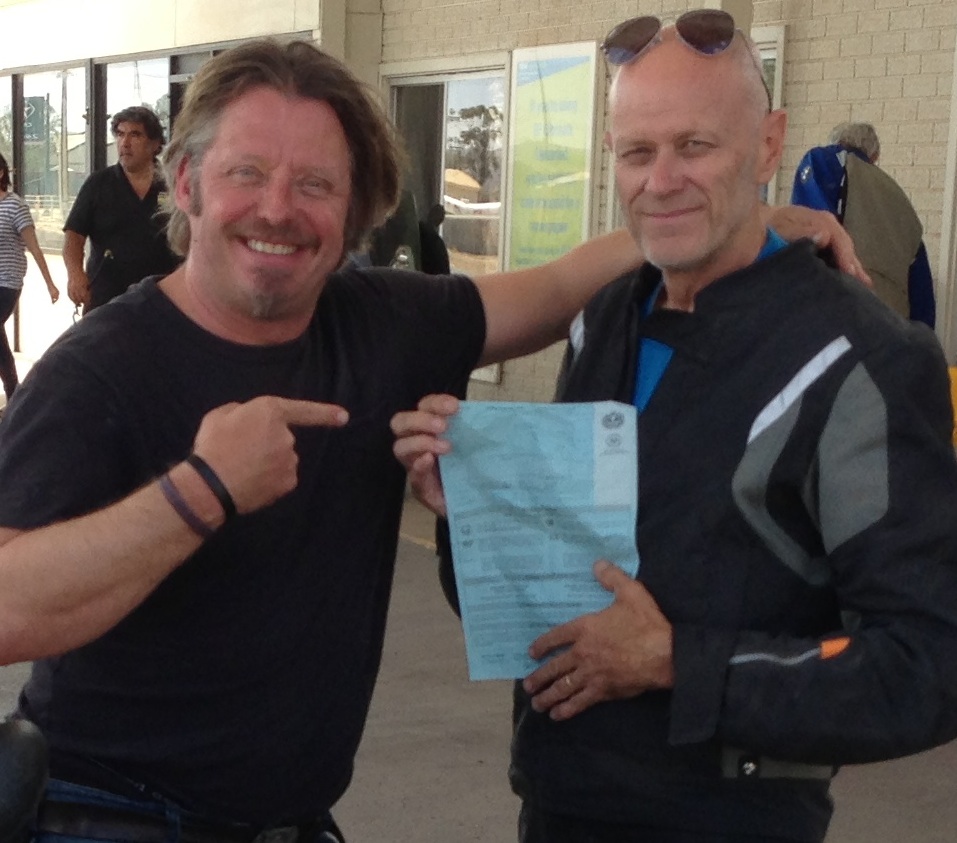 Charley Boorman will star alongside historic and brand new motorcycles at next week's Sydney Motorcycle & Scooter Show (November 15-17).
The Long Way star will talk about his travels, answer questions and, together with riding mate and born-comedian Billy Ward, they will present videos of their adventures on big screens. He will also sign books and DVDs.
Having toured the Outback with Charley and Billy on the Compass Expeditions tour earlier this year, I can tell you it should be a great show as they kept us entertained for hours every night around the dinner table.
The pic at right is of Charley and me after I got a police warning for speeding in the middle of nowhere. He's as friendly and talkative in person as he is on his TV series. He's also a very good rider. Billy is simply a cheeky, Cockney wag.
Tickets to their shows are $55 which includes entry to the Motorcycle & Scooter Show.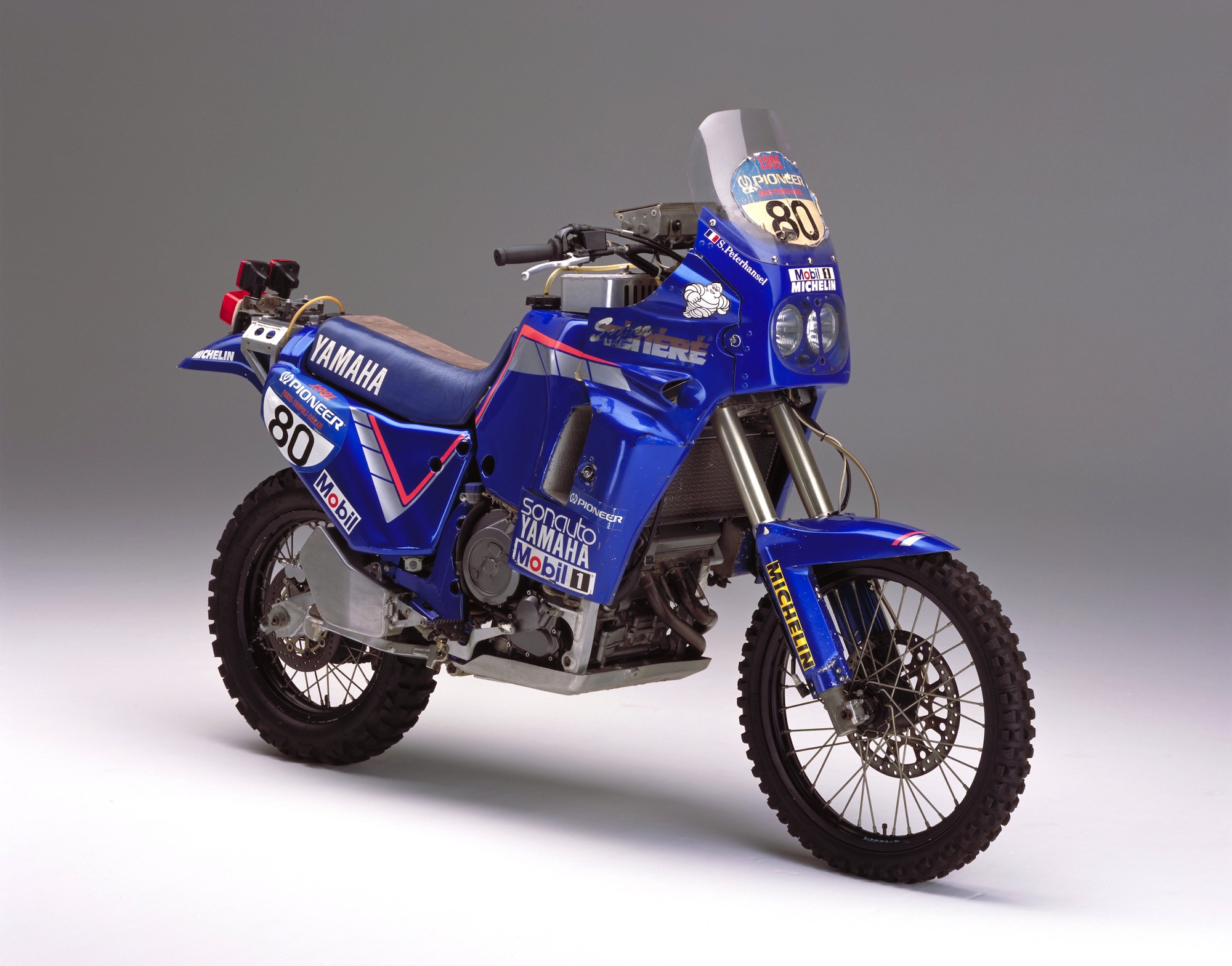 Show times are Friday at 6pm and Sunday at 2pm with tickets limited to 80 people per session so the shows are "intimate". Be quick as the Saturday show has sold out.
Another highlight of the show will be a collection of 12 historic and milestone bikes in the Grand Promenade in the Sydney Convention & Exhibition Centre.
They include the current Australian Land Speed Record holder for a Production Motorcycle, a Kawasaki Ninja ZX-14R, which earlier this year reached 208.153mph (334.99km/h) at South Australia's Lake Gairdner Salt Flats.

Yamaha will display Stephane Peterhansel's 1991 Dakar Rally-winning YZE750T motorcycle (pictured above), Ducati will show the 996RS ridden to victory in1999 by Steve Martin and BMW will showcase its S 1000 RR, which Glenn Allerton raced in his championship-winning 2011.
Revolutionary production motorcycles  on display include a Honda K1 CB750 (pictured right), the world's first mass produced four-cylinder bike; the very first Suzuki Hayabusa in Australia; a 1973 Triumph Trophy Trail TR6; and a rare Harley-Davidson 1914 10F, which was only produced for one year with just a handful of models remaining in existence as well as a 1944 WL.
A record 138 exhibitors will also display new machinery and accessories.