Charley Boorman and Ewan McGregor (pictured above) have concluded their electric adventure riding Harley-Davidson LiveWire motorcycles from Tiera Del Fuego in September.
Their Long Way Up adventure has ended at the Los Angeles Harley dealership.
It was thought that they would continue on to Alaska, but the pair did that in their first adventure, the Long Way Round in 2005.
Range question
The biggest question everyone wants answered about their electric adventure is how did they go on the LiveWire with just 250km of city range and about 150 of highway range?
We might have to wait until the TV series is released some time in 2020.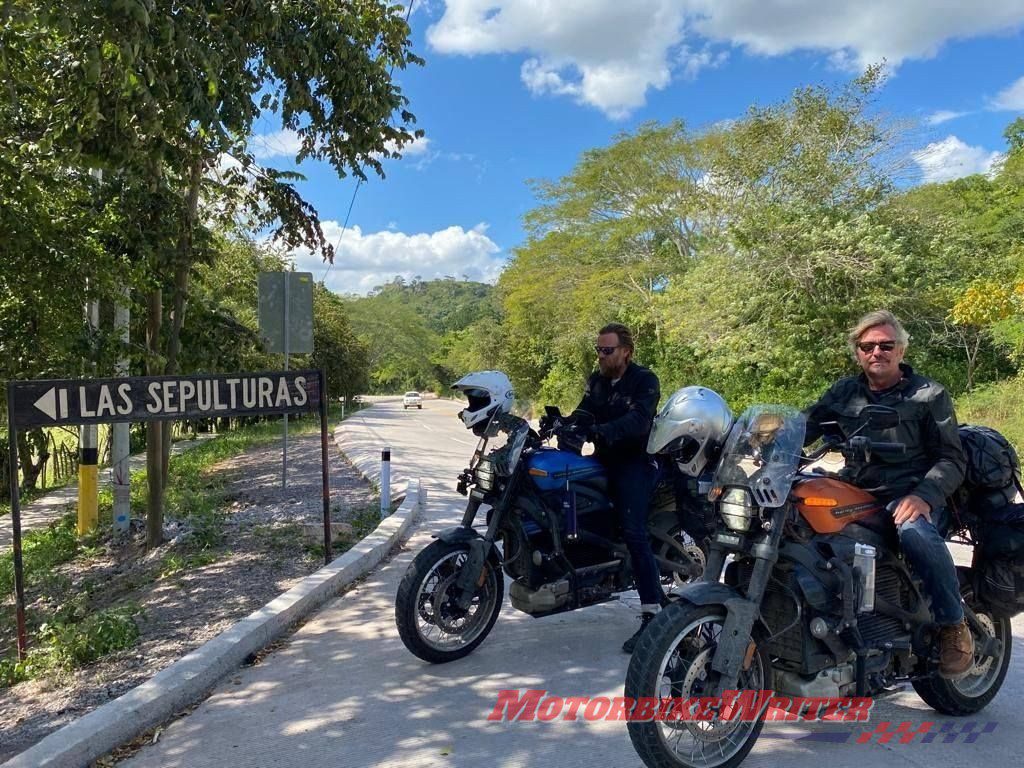 Meanwhile, Charley gave a little away at the LA wrap-up party saying that as soon as they entered the US there were a lot of fast-charging stations and they were able to do almost 500km a day.
It must have been slow going through Latin and Central America, although they did have back-up from as many as five pick-up trucks.
Two were electric Rivian R1T pick-up trucks with 650km of range.
The others were reportedly two Mercedes-Benz Sprinter 4WD vans and a Ford F350 pickup truck.
Electric adventure
Rather than being a PR boost for Harley and electric vehicles, we suspected their electric adventure could backfire if they ran out juice along the way.
However, Charley manager, Bill Ward, told us the epic electric adventure would "shock" everyone!
Here is what he had to say: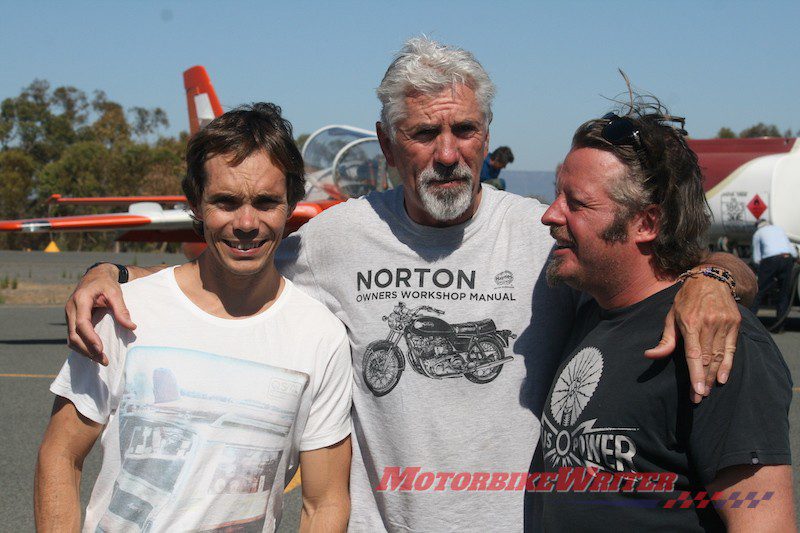 Long Way Round – more or less changed my life. I was so blown away by it that by 2005 I'd started 'Biketruck' – moving motorbikes to Africa in a truck – giving up a highly paid corporate career and looking for any opportunity to get work in and around the adventure motorcycle world. I did the Hero's Legend Dakar Rally with Hubert Auriol (Dakar winner on bike and car) and got deeper and deeper into long distance travel, some enduro and bike rallies. Long Way Down – was more feed for the adventure in me, not as fresh or as raw as LWR but still highly entertaining. Bizarrely, I subsequently went on to work with Charley Boorman across numerous projects – all over the world. I've just returned from 10,000k's across southern Africa and over the last two years I've done about 60,000k's – including Australia, South America, Europe and the Middle East – all primarily off road.

The boys get a fair bit of stick here and there – 'rich kids', 'support crew', 'sell outs', 'security', 'money', 'helicopters', 'spare bikes', 'hotels', 'actors', 'plastic adventurers' – you get the point – I could go on. Just remember, from the beginning, they've never tried to pretend they were exceptional riders or expert adventure riders – they filmed all the fuckups (there were many) and the bike drops (mainly Ewan) and even the arguments. They're making a TV show – they need camera people and some sort of crew – that's why LWR won world acclaim and was sold to over 70 countries. The book – again – won international awards and sold and sold. They managed this because they had a professional approach to the documentary and a team to help capture everything. They also had some luck and I think crested a wave that was already gaining momentum from people like Mondo Enduro, Chris Scott and of course many others less well known.

Now here they are again – this time, right out there on a limb. Doing something that can't really be done. Going against the grain. Creating a fair bit of controversy. Picking a brand probably nobody would have picked – yet when they had many options to choose from. Attracting the critics – 'it's a PR disaster' – 'must be getting paid big time' – 'where are the helicopters' and on and on.

I think it's fantastic. I love the gamble. I love the way they've turned it all upside down and shocked everyone (no pun there Mark). I love them being 'different'. I wish them all the best because to top LWR, they had to do something really really different. Time will tell – but I'm optimistic.

PR disaster? I doubt it – how many PR disasters has BMW had? or KTM? How are they doing? We are living in an age were 'e' just about fits in front of everything we do and this new documentary may not be what the majority was all waiting for, maybe hoping for – but – it could well be the very next wave to be crested and by doing so, Charley and Ewan may just be part of that momentum, part of that new 'e' world that is slowly but surely creeping over us all. Warts n'all, this will be talked about analysed, criticized and probably enjoyed by thousands, if not hundreds of thousands.|
Meanwhile, you can join Charley when he returns to Australia in February for a tour of Tasmania with Compass Expeditions.