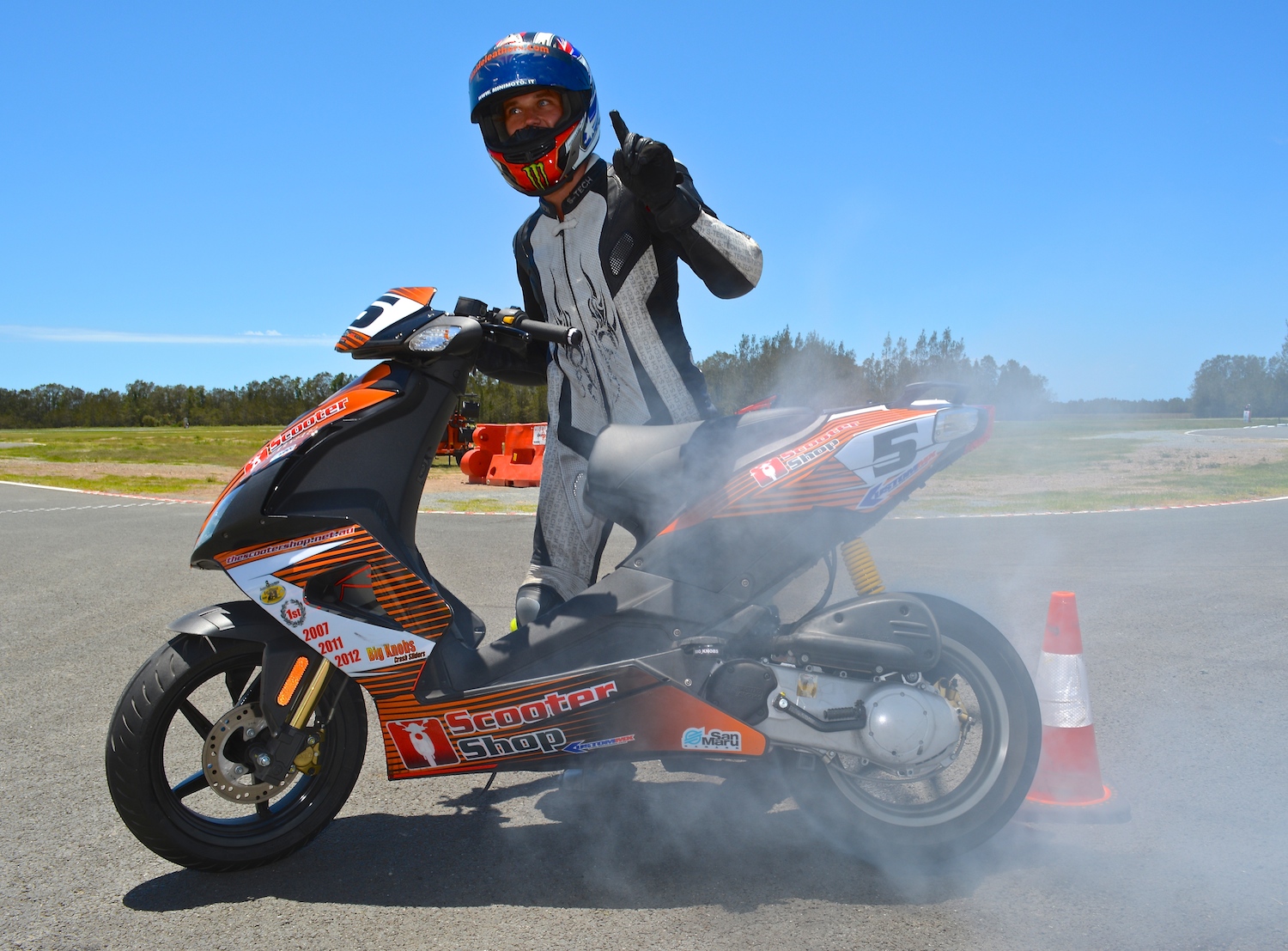 The Scooter Shop has taken out its third consecutive Le Minz 24-Hour Scooterthon.
But the names of the winners is not as important as how much money was raised for charity.
Each team in the Gold Coast event raised funds for their own charity and the event raised funds for RaceSafe medical team.
Organiser Mark Peterson says he doesn't yet know the exact amount raised, but says it is not as much as he had hoped as the event cost more to run this year.
The Scooterthon had to be moved from its usual location at the Gold
Coast Showgrounds because they are being redeveloped for the 2018 Commonwealth Games.
While the new venue at Xtreme Karting provided tight racing with the finishers divided only be seconds after 24 hours, rental costs were higher and expensive night lighting had to be hired.
Mark also said the council required a $3000 permit which they would not waive or reduce despite it being a charity event.
Meanwhile, charities were aided by the fund raising of the 50 individual teams.
Even late-comers Plan B managed to raise $3800 for Organs for Life through a raffle of items such as a Reevu helmet.
It was donated by Cary Murphy, importer of the innovative Reevu helmet with a unique rear-vision system. He donated several other helmets in the event and funded two teams.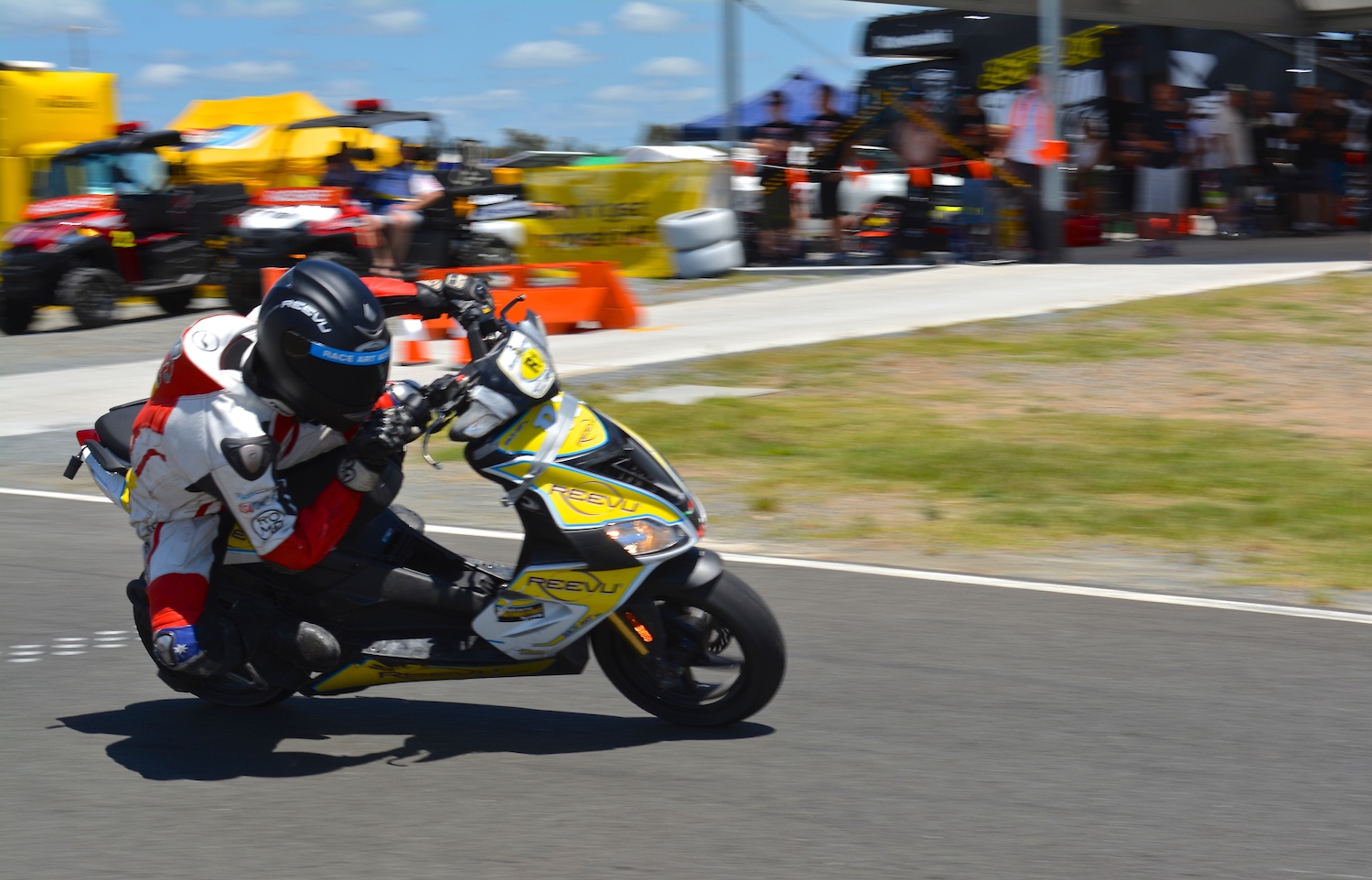 I participated as a guest rider in the Reevu R1 team, putting in a short one-hour stint late in the marathon event.
During my ride, I had the opportunity to test the coming Reevu flip-up helmet which is surprisingly lighter than the full-face helmet.
However, in a rushed pit stop, I didn't get time to set up the rear vision mirror which I could have used to keep a lookout for fast-closing traffic.
Even though it was a charity event and the "racers" were on stock-standard 50cc scooters, it didn't decrease the intensity of the racing.
Late in the event, sleep-deprived competitors were still leaning on each other in corners, using each other for brakes, and reaching out and grabbing other scooters for an extra boost.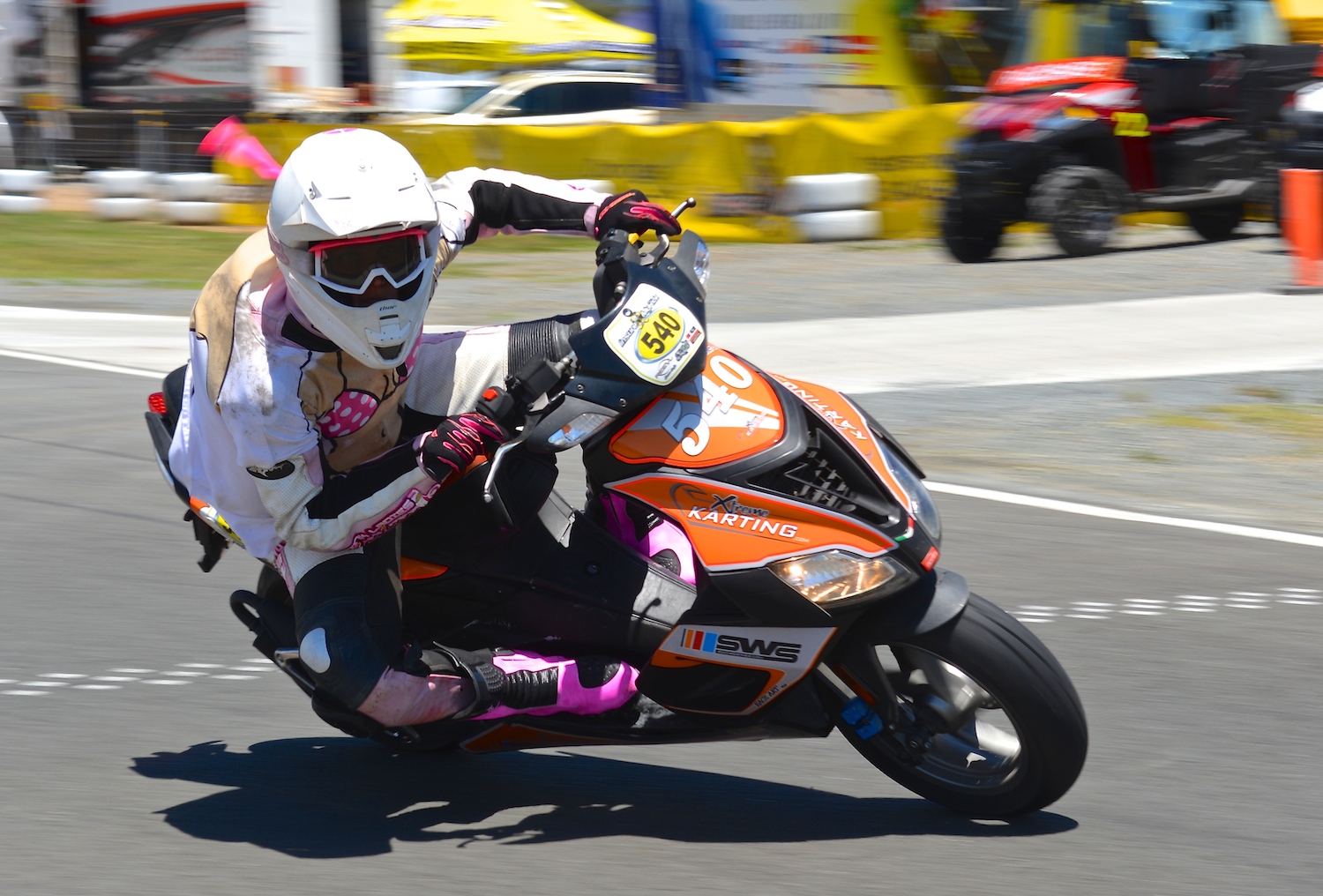 It was an honour to be passed up the inside by three-time Word Superbike champion Troy Bayliss who used his hand to push off my scooter as he rounded the corner, then gave me a thumbs-up as he soared off into the distance.
Later, a very tired Troy was seen hobbling through the pits, wondering how he would back up for this evening's Brisbane Cup legends race.
Read my preview story on the Le Minz and my report on the race start here.
Already, teams are planning their campaign for next year's Scooterthon as well as a 15-hour scooter endurance race at historic Lakeside Park Raceway on Brisbane's north side next autumn.