If you think electric motorcycles won't become mainstream in your lifetime, think again.
One of the biggest hurdles to electric vehicles has been so-called "range anxiety" where motorists are concerned about the battery running flat. This is being addressed by companies such as Tesla which now promises up to 320km range.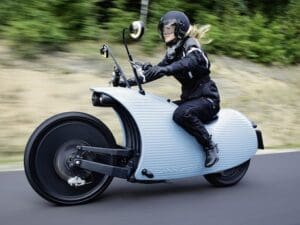 What makes us really anxious about electric vehicles is not range, but how long it will take to recharge once our battery runs flat. Some batteries take several hours just to reach 80% capacity.
However, it looks like that problem is now being solved by "nanodots".
Israeli nanotechnology company StoreDot has exhibited a nanodot charger at the Consumer Electronics Show in Las Vegas that charges small electronic devices such as a phone in just 30 seconds.
More importantly for motorcyclists, StoreDot says it is working on a larger device that will charge an automotive battery in about three minutes. That's getting pretty close to the time it takes to fill a tank with fuel.
This is just the sort of technology that automotive companies are looking for to take them to the next level.
Harley-Davidson, for example, has developed its LiveWire electric motorcycle, but hedged its bets on the battery technology until closer to production. No doubt they are giving this nanodot technology a very close look!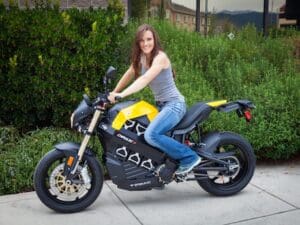 Developed at Tel Aviv University, nanodot technology is claimed to not only help a battery charge faster, but also hold up to 10 times the capacity.
Nanodots are tiny, naturally occurring crystals that are only 2 nanometers in diameter and can store a charge or emit light in short chains of amino acids called peptides.
These nanodots can cover "cavities" over an electrode in a standard battery, extending how much of the battery can be used to create a reaction, which leads to a charge.
At one end of the electrode, the crystals act as a capacitor to store energy and at the other end, the crystals pass this energy into the battery's lithium at much faster speeds and efficiency than current batteries.
Nanodots are cheap and easy to make and are non-toxic. In fact, they can even replace some of the toxic materials such as cadmium.