The Italian Festival to celebrate the 40th Anniversary of the Ducati Owners Club of Queensland has been declared a huge success with more than 250 vehicles on show in the Brisbane CBD.
It was held on May 28 in brilliant Brisbane sunshine as the first all-Italian bike and scooter show of its kind in the city heart.
Organiser Gary Edgar says more than 200 bikes were registered with strong support from clubs, dealerships, tuning and custom houses, Queensland Police Service and individual owners.
"A further contingent not signed in brought the total to an estimated 250 machines of all type, vintage and marque, from rare classics to race bikes and the latest models," he says.
"Separate awards for bike and scooter categories were People's Choice exclusively, with provision for a vote for both on each voting slip."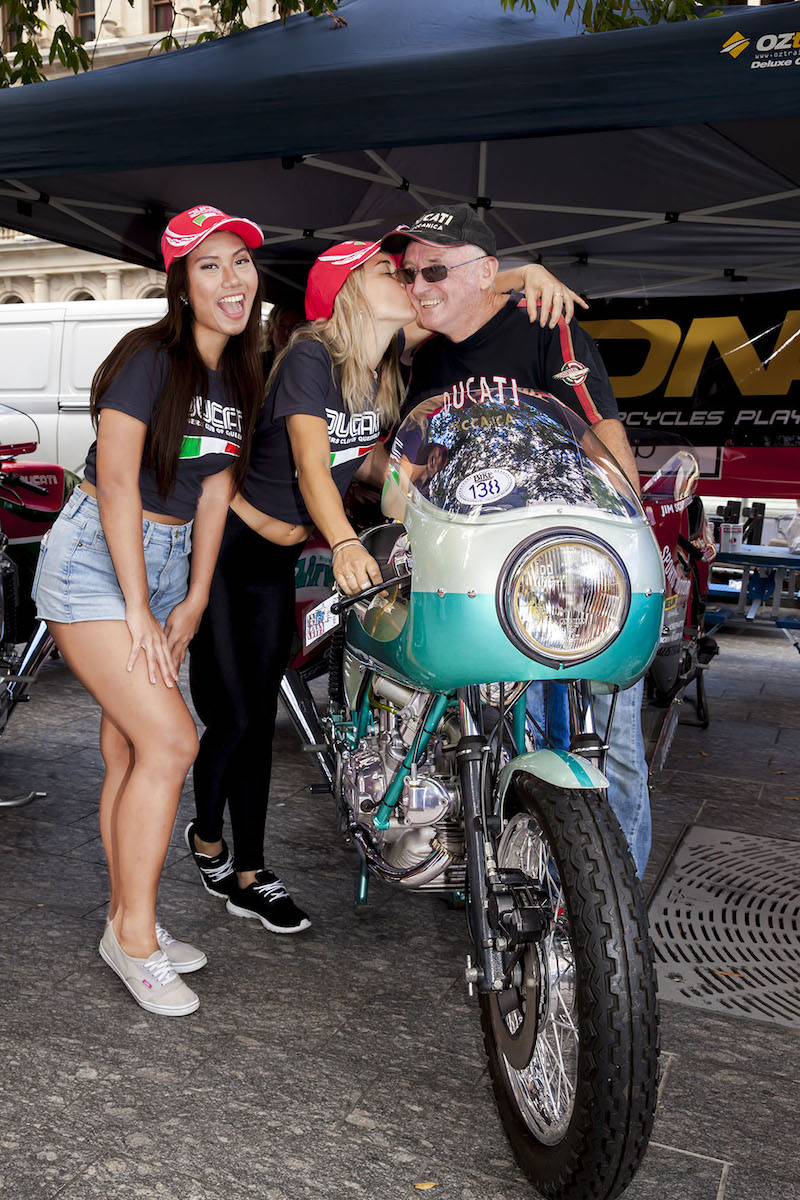 Professional Grid Girls circulated encouraging votes, with more than 300 slips lodged by close of voting.
Against stiff competition, the winner of the bike award was a 1959 Ducati Elite 200.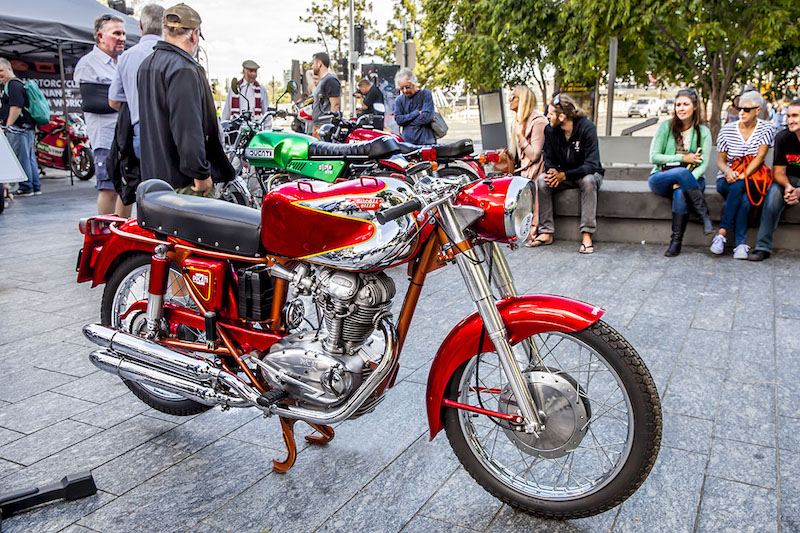 The scooter award was claimed by a 1964 Ducati Brio 48.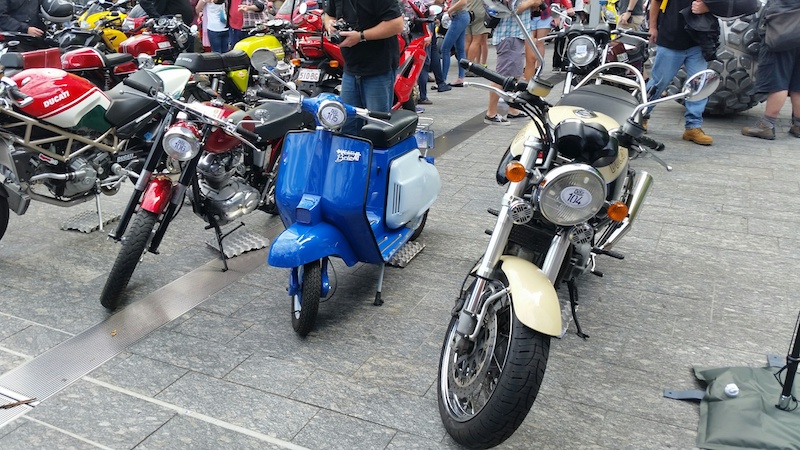 The Festival won high praise from participants for the unique CBD location, the solid paved surface, no entry fee, the all-in-together non-segregation of machines and the freedom to come, stay and go at will.