New to the press is a test from motorcycle magazine Motorrad, who has decided to pit cars against motorcycles to see if improved technology has closed the gap between the two. 
The report from RideApart states that, for this fuel efficiency test, the following machines were placed into three categories for the upcoming shenanigans: 
SPORT
Yamaha YZF-R1 VS. Porsche 718 Cayman
ECONOMY
Honda NC 750 VS. Ford Focus
UTILITY
BMW R 1250 GS VS. Audi Q5 Sport Back 45 TFSI Quattro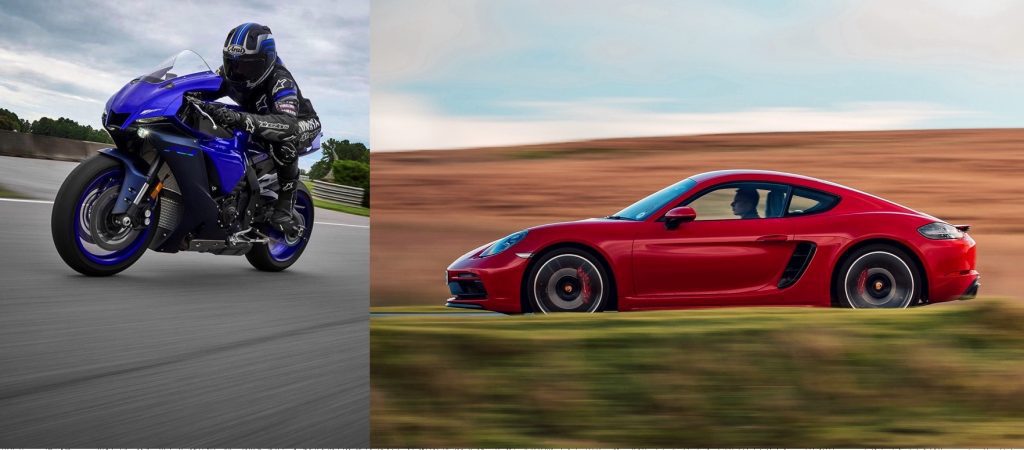 For the Sport category, the R1's claimed 33mpg was under-exaggerated; Motorrad's team were able to get 41mpgg out of the bike, while the Cayman under-performed, shrinking the auto's claimed mpg from 27 to 24.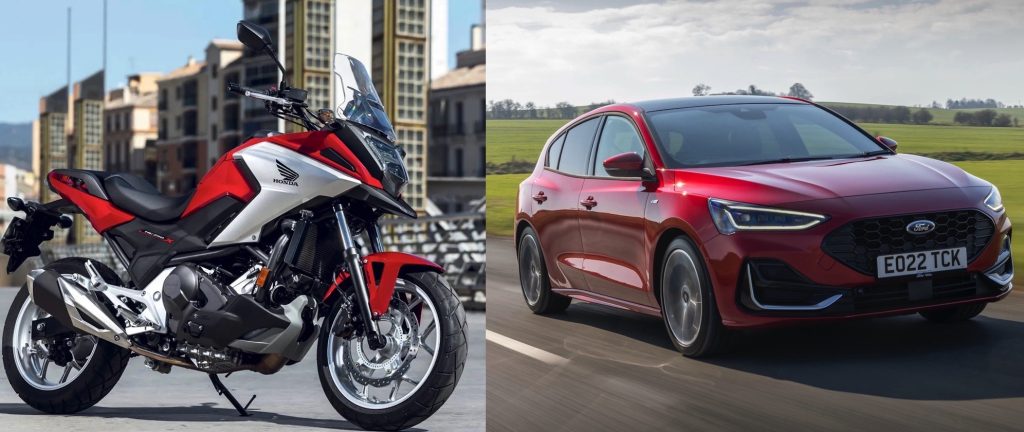 The Economy category was even more telling; between the NC 750's claimed 80.5mpg shrinking to a wilting performance of 67mpg and the Ford Focus's claimed 40 hitting the back of the neck at 31mph, numbers just weren't adding up. 
(Keep in mind, this particular test had everybody restricted to a fixed speed, so the rules may have slightly affected the potential of the results.)

As for the Utility category, numbers were more well-behaved; our favorite Bavarian R 1250 GS actually got the most bang for buck out of everybody, bumping up the claimed mpg from 50 to 52. 
Audi underperformed by a measly three mpg (25 to 22) – nothing crazy, but enough to finalize the results of this test as being slotted firmly in the rider's favor. 
What do you think? Do you have any similar fuel efficiency tests you've undergone?
Be sure to drop us a comment, let us know below what you think, and as ever – stay safe on the twisties.