Adelaide's Royal Enfield custom builder, Carberry Motorcycles, has released its first Indian-made 1000cc V-twin engine for worldwide sale.
Called the Double Barrel 1000, it consists of two joined carbureted 500cc single-cylinder Royal Enfield engines.
The V-twin engine produces about 42kW of power at 4800rpm and 108Nm of torque at 5250rpm, compared with the single-cylinder's 20kW at 5250rpm and 41.3Nm at 4000rpm.
However, the engine is not cheap. It costs about $13,000, which is some $4000 more than a whole Royal Enfield Classic 500 costs on the road!
Customers have to pay 50% deposit on order and it could take up to seven months for delivery.
The engine comes with primary drive, five-speed gearbox, seven-plate clutch, heavy-duty starter motor, 3.7-litre oil tank and the lifters and oil pumps have their own housings to protect the engine.
It doesn't include the exhaust system which depends on the frame of the motorcycle it is being fitted into.
Carberry plans bike and EFI
Developer Paul Carberry says the engine will fit most custom motorcycle frames.
Paul has been working on the project for a number of years and last year moved engine operations to Bhilai, India.
Complete Carberry bikes will be available later this year when they move operations to Pune, he says.
Paul is also working on a V-twin based on the new fuel-injected 500cc single.
Royal Enfield's own twin
Meanwhile, Royal Enfield is set to release its own twin later this year.
The parallel-twin 750cc could be called the Interceptor or GT750 and it is now expected to come in two versions after spy shoots were released of the bike with a solo seat and a double seat.

It features a twin-spar frame and oil-cooled, fuel-injected parallel twin with the oil cooler between the front bars of the frame.
There are two peashooter-style mufflers, twin rear shocks, dual instruments pods, single round headlight and flat bars, rather than clip-ons as used on the GT Continental.
The 750 will compete more with the Indian-made Harley-Davidson Street 750 and new 750cc Street Rod. Harley currently dominates the over-601cc market in India, according to Harley international sales VP Marc McAllister.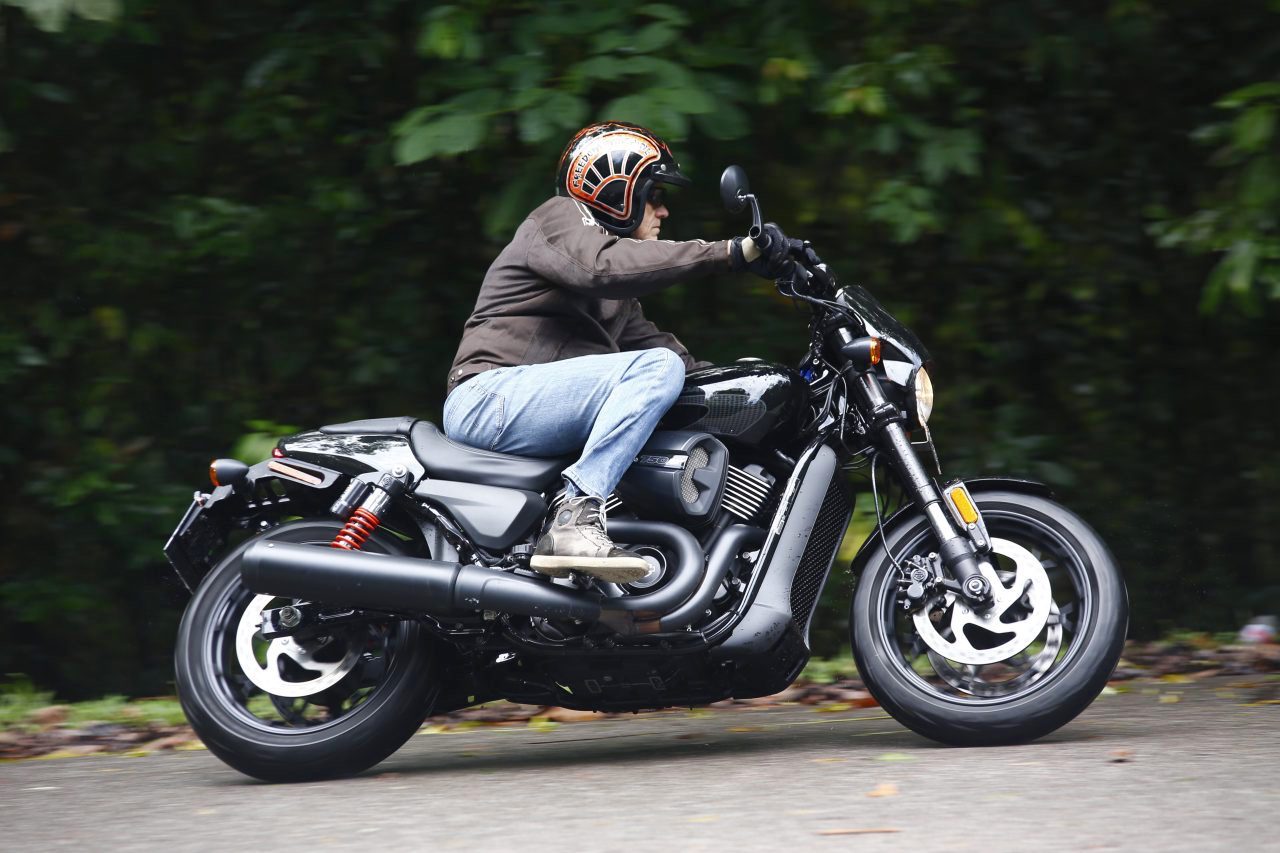 The Royal Enfield 750 is billed as British-designed, engineered and built, but has been spied being tested in the UK and India, so it is likely a joint development project.
Perhaps the bike will be built in both India and the new $6.5m Royal Enfield technical centre and factory in Leicestershire, England.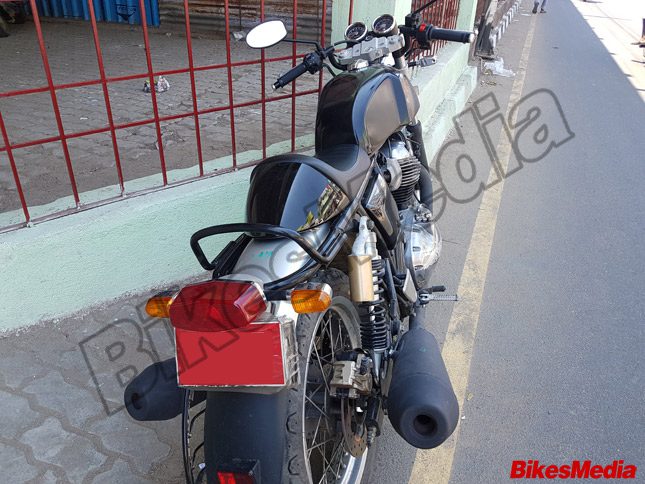 The bike is expected to give the company a hefty boost in sales, particularly in India where it would be classed as a "super bike".
Royal Enfield had a record quarter from April to June with a 24.2% rise in sales to 183, 731, with 97.5% of those sold in the Indian market, mostly Classic 350s.
The Indian motorcycle market is the biggest in the world selling almost 2 million two-wheelers last year, well ahead of China with 1.6 million sales.