Detailed tests are required on the efficacy of blow-up vests and jackets as used by MotoGP riders, says Australian safety expert Dr Marcus Wigan.
The Emeritus Professor of Transport and Information Systems at Edinburgh Napier University says funding for such tests should be provided to the internationally awarded MotoCAP* motorcycle gear safety ratings service.
"Dr Liz de Rome's MotoCAP initiative, eventually supported and taken up by the national governments, enables riders to discover the difference between many claims made and the actual performance of different clothing types from rider jeans to gloves. The results are often surprising," Dr Wigan says. 
"Another under-used safety clothing is the range of blow-up vests that every MotoGP rIder uses with phenomenal results.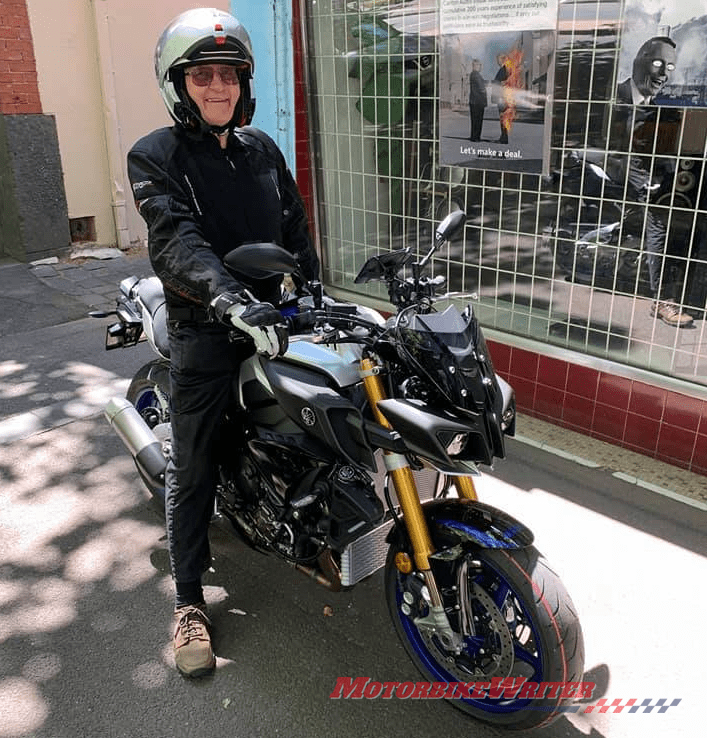 "But MotoCap cannot do the incredibly useful Australian detailed tests and reports on their actual performance. 
"All it needs is the funding to do it; then the far more detailed and relevant results MotoCap is rightly famous for can be made available for Aussie use. 
"The costs are now down to that of upper-level ordinary protective clothing and proper promotion could reduce these costs and this access tremendously." 
He says MotoCAP tests could also include assessments of the electromagnetic radiation interactions that stop pacemaker and implanted device users using them.
Dr Wigan is currently researching what these measures need to be and has been unsuccessfully trying to access available Victorian Motorycle Safety Levy to fund his study.
Currently $15.4 million collected by the levy is not yet allocated.
"I've had little success so far as there is almost no way of engaging with the bureaucrats (not motorcycle riders) who apparently control the levy," he says.
"These people are inaccessible even to appropriate professionals, such as myself as an example, to discuss these issues."
Last month, Retired industry veteran and Two Wheel Action Group spokesman Stuart Strickland OAM complained about the secrecy of the fund and the ministerial advisory panel on motorcycle issues.
*About MotoCAP
MotoCAP is a partnership between Transport for NSW, State Insurance Regulatory Authority (SIRA), VicRoads, Transport Accident Commission (TAC), Royal Automobile Club of Victoria (RACV), Department of Transport and Main Roads (TMR), Motor Accident Insurance Commission (MAIC), Lifetime Support Authority (LSA), the Department for Infrastructure and Transport, Western Australian Police: Road Safety Commission, Department of State Growth, Insurance Australia Group (IAG), Australian Motorcycle Council and Accident Compensation Corporation in New Zealand.
Testing is carried out by the Deakin University Institute for Frontier Materials on behalf of the MotoCAP partners.
All gear rated so far has been obtained through a secretive buying system to guarantee integrity.
In 2019, MotoCAP won a Fédération Internationale de Motocyclisme (FIM) road safety award.