How about this for an innovative sales strategy to match an innovative bike! Buy an Erik Buell Racing EBR 1190RX and you will get a free trip to see it race in round six of the World Superbikes at Sepang in Malaysia on June 8.
The American company has begun its campaign in the WSBK with American riders Aaron Yates and Geoff May and to celebrate, Australian importers Urban Moto Imports is giving away the trip of a lifetime. Riders who place an order for an EBR 1190RX before April 30 will receive the trip to Sepang including flights, accommodation, three-day WSBK passes and the chance to meet Team Hero EBR.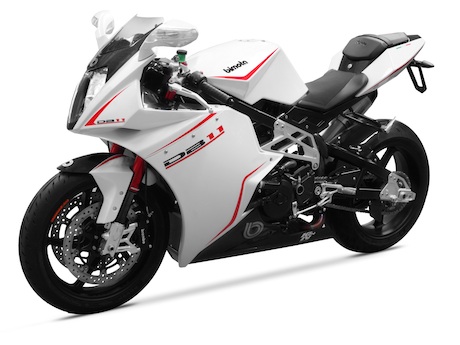 Urban Moto Imports boss Joseph Elasmar says he expects to be taking more than 30 owners on the trip. "It should be a big party," he says.
The EBR 1190RX will be unveiled in Australia next week. The light and nimble super bikes is powered by a fuel-efficient 185hp V-twin. Typical of Erik's signature "outside the box" thinking, it has ultra-light hubless wheels, monocoque chassis and perimeter disc brakes. It doesn't cost an arm and a leg either at $27,990, including on-road costs, 12 months' rego, a two-year warranty and two years' premium roadside assist.
The EBR 1190RX is only one of several exotic bikes in the Urban Moto Imports stable. Others include Bimota, Benelli and Confederate.
Heading the Bimota imports is the new DB11 Ducati-powered superbike featuring a Ducati 1198cc L-Twin Testastretta II engine, a carbon fibre body work and mounted to sculpted aluminium billet plates. Retail price is $56,990.
Bimota has also released a two-up version of the Tesi 3D Naked which has a new handlebar configuration, revised exhaust system and engine enhancements at $55,990.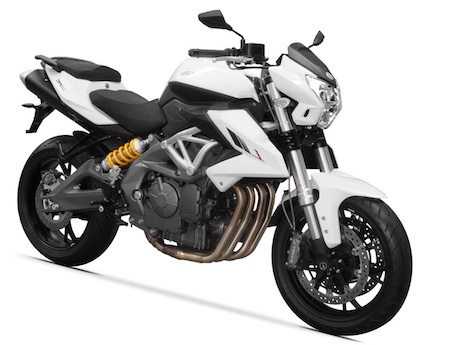 At the other end of the scale, the learner-legal Benelli BN 600 is now hitting the showrooms at just $9990 ride away with a two-year warranty, two-year premium roadside assist and 12-month rego. It is available in white and black in limited numbers.
It will soon be joined by another learner-approved Benelli, the BN 302. No price has been released yet, but we can tell you it is powered by a 300cc in-line two-cylinder engine with 27kW of power at 11500rpm and 27Nm at 9000rpm. Price will be revealed late next week.
Urban Moto Imports is also giving riders in South and West Australia the chance to throw a leg over an exotic Italian tomorrow (April 5). The Benelli range and selected Bimota models will be available for test rides at Garage Motorcycles, Strathalbyn, SA, and Causeway Motorcycles, Perth.