Bookings are now open for an epic motorcycle tour following in the footsteps and camel tracks of ill-fated explorers Burke and Wills from Melbourne north to the Gulf of Carpentaria.
Hopefully the 3250km tour is less doomed than the poor explorers who perished at Coopers Creek on the return journey!
The 2015 Burke & Wills Expedition will leave Melbourne on August 19, 155 years to the day the original expedition began.
While the original trek took more than five months and the group was prevented by floods from getting all the way to the Gulf, falling 5km short, the modern expedition will only take only 10 days and go all the way.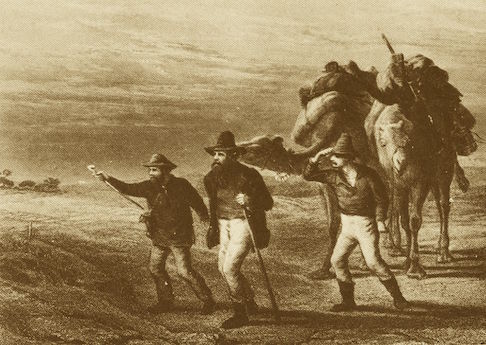 Daily distances will be around 350km with camping on most nights under the stars, just as the original explorers did.
The ride is supported with back-up vehicles and crew to provide technical and luggage support along with a medic to help ensure a safe adventure.
Expedition organiser is Maschine, the same professional company which has been running the annual BMW GS Safaris for the past few years.
It is the first in their explorer series and is open to all brands of adventure bikes.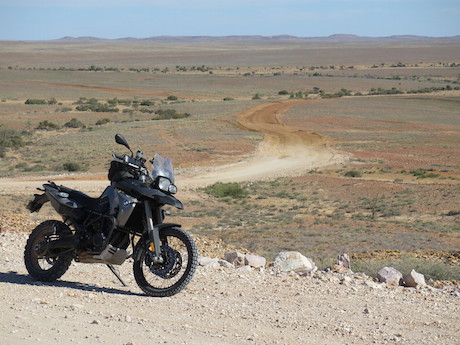 The event price is $3795 payable over three instalments and covers the following:
A welcome function in Melbourne;
GPS route information and a printed route journal;
Nightly narration of the story of the original expedition;
Technical and tyre support;
Bike-mounted paramedic;
Luggage carried on a truck each day;
Camping accommodation most nights and a motel bed other nights;
Most meals catered;
Assistance with arranging bike transport to and from the event;
A fleet of hire bikes available for riders; and
A farewell function at the finish in Karumba, Queensland, on the Gulf of Carpentaria.
Click here for bookings.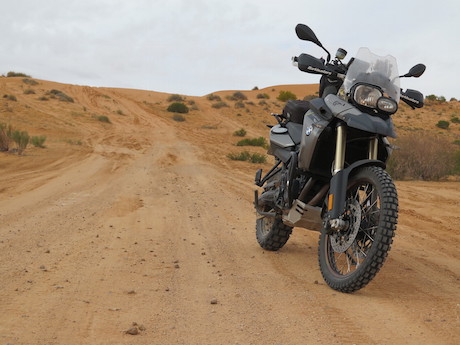 The company is also offering a European Alpine Experience on June 24 – July 8 through Italy, Austria, Germany and Switzerland and the BMW GS Safari on November 8-13 from NSW High Country to the South Coast.