Bosch is working on safety systems such as a blind spot alert and a hill hold control as the German company seeks to dominate the motorcycle market.
Their "Side View Assist" is similar to systems used in cars that recognise another vehicle in the blind spot and provide a visual warning in the wing mirrors.
"Vehicle Hold Control" is also similar to car systems which hold the vehicle facing up or downhill while stationary without the use of the brakes.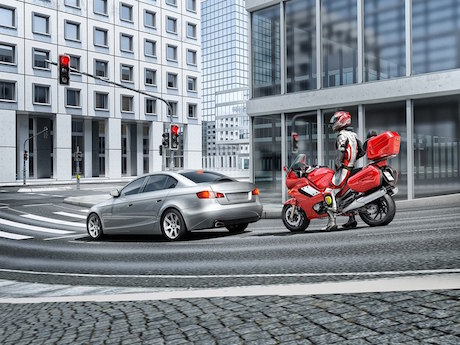 There are no indications when either of these devices will be available, however the supplied artwork on the Hill Hold Control seems to suggest they are working with Ducati and its Audi owners.
Meanwhile, Bosch has established an independent supplier business for motorcycles, the Two-Wheeler and Powersports Division.
It is based in Yokohama, Japan, and includes branches in the USA, Europe, India and China. It will also serve special-purpose vehicles such as quads, personal watercraft and snowmobiles.
"Bosch technology for more efficiency and safety should be part of any car and in the future the same will go for motorcycles," says Dr. Dirk Hoheisel, member of the Bosch management board. "We are aiming to become a leading supplier in the motorcycle market, too. The portion of the market relevant for Bosch which covers driving safety systems, powertrain technology and infotainment systems will double over the next five years."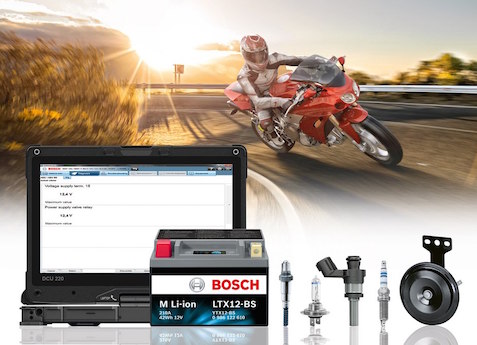 The German automotive electronics company is mainly known for its advanced motorcycle ABS units, but also makes Motronic engine management, stability control, fuel injectors, batteries, spark plugs, sensors and more.
Their lightweight next-generation ABS10 – up to 30% lighter and 45% smaller than the current ABS9 – is planned for production later in 2016 and they have announced plans for infotainment systems that integrate smartphones with motorcycles.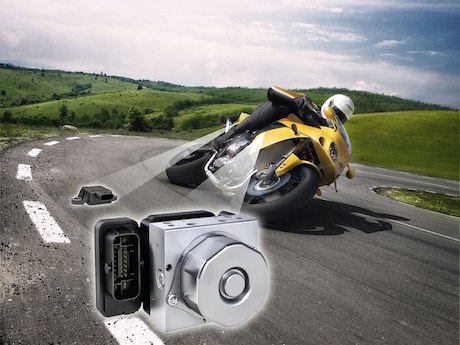 Last year, Bosch won Australian road safety awards for the motorcycle versions of their anti-lock braking system (ABS) and motorcycle stability control (MSC) systems.