Two new developments in the electric vehicle industry are both good news and bad news for the move toward electric motorcycles.
On the good news side, a Super Charger has been developed for the electric Zero Motorcycles which will recharge a battery in under an hour.
DigiNow and eMotorWerks have developed the compact 8kW Super Charger to fit in the "tank" area of the Zero S and DS models.
However, the price is a hefty $US2499.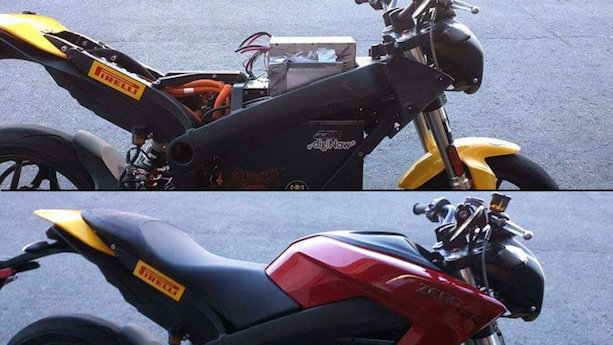 Meanwhile, a spike in demand for electric cars, boosted by the recent VW "dirty diesel" scandal, is expected to delay the move toward electric motorcycles.
The demand has also led to a backlog in supply of batteries and a world shortage of cobalt, one of the key components of the high capacity, high performance batteries that have driven the technology.
While mass-market electric motorcycles are still some way off, boutique manufacturers continue to produce interesting niche models.
We recently showed a range of off-road electric motorcycles and now comes this eGroov scooter suitable for riding to and on the beach.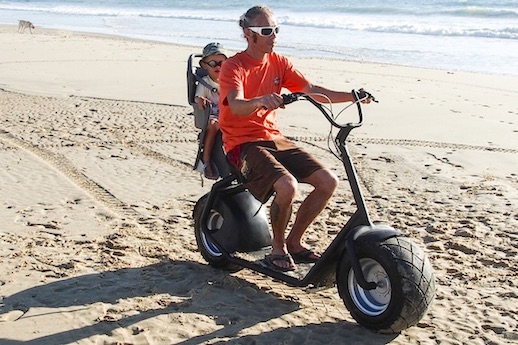 The eGroov has a 250-watt motor in each wide wheel, providing all-wheel drive that helps it tackle pavement, dirt, and even sand and mud.
You can get it with one or two 12 Ah, 36 V lithium-ion batteries for about 15-20km of range with each battery which is stored under the floorboards. Charging is five hours per battery and top speed is 25km/h.