HOGS, horses, sheep and cattle will muster in Tamworth next year for the 24th annual HOG Rally and you could be going for free.
Earlybird registration is now open with a free registration for every hundredth person to register. Click here to register.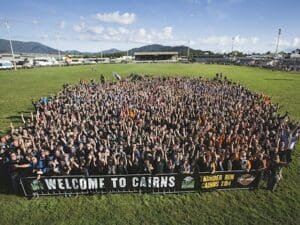 Heritage Softails with their long tassels and studded leather panniers will look right at home at the 2015 HOG Rally in the country music capital of Tamworth in February.
HOG convenor Kim Williams says the Tamworth rally on February 27 to March 1 will have a country and western theme with the town being transformed into the Iron Horse Muster.
Riders will be encouraged to ditch their Johnny Rebs for RM Willliams boots and their skid lids for Akubra hats and mosey on out to the Australian Equine and Livestock Events Centre which will feature activities such as a rodeo, a "Country Spectacular" on the Saturday night, the Sunday Thunder Run, guided rides and a bike show.
The decision to hold the 24th annual HOG Rally at Tamworth was greeted with loud cheers when it was announced by Harley-Davidson marketing guru Adam Wright at the Cairns rally earlier this year.
Kim is predicting a record attendance at the country music capital. "We've had good responses from people talking about it already," she said shortly after the announcement. "It could be a record because of the momentum from one rally to the next."
She says the city is well set-up to accommodate the thousands of HOG members expected to attend because it annually hosts the annual Country Music Awards. "Tamworth has such a good reputation, it's fairly central and there are some great riding roads in the region. It could be a record rally."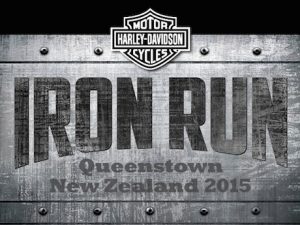 However, the HOG Rally will not be without its competitors for your rally dollar. The event will be followed quickly by the Iron Run in Queenstown, New Zealand, on March 20-21 and the annual Ulysses AGM Rally at Wodonga, March 23-29.
Harley will be busy at all three rallies as the major sponsor of the Iron Run and ever-present at Ulysses rallies.
Even though the Iron Run will be a Harley-sponsored motorcycle rally, it will be open to all riders and brands, says Adam. "I expect a lot of Aussies to go over for it. There will be be a lot of activity and it will be an all-encompassing motorcycle event."
The event will include a special HOG members-only (and partners) party on the Friday night at the Steamer Wharf. Registration is now open.
Organisers hope the event will become the southern hemisphere's equivalent of the Sturgis Rally in South Dakota.