Australian riders will have to wait for possibly life-saving motorcycle SOS functions as Telstra does not yet have the right hardware.
Last year, BMW offered the SOS button either as as an ex-factory or aftermarket option on their K1600 models.
However, it is not available in Australia because of an eCall hardware update and the lack of a nationwide rollout.
A BMW Motorrad Australia spokeswoman said the company is "currently working on updating the function with new hardware that will be rolled out globally".  
"Several countries, including Australia, are currently under evaluation for the rollout using the new hardware," she says.
"We are analysing and evaluating the local conditions, technical requirements and various partnerships who need to be involved for this emergency feature. 
"We don't yet have a confirmed date when SOS emergency button will be effective as it's not only relying on BMW technology but the business chain of services required from third party organisations."
SOS button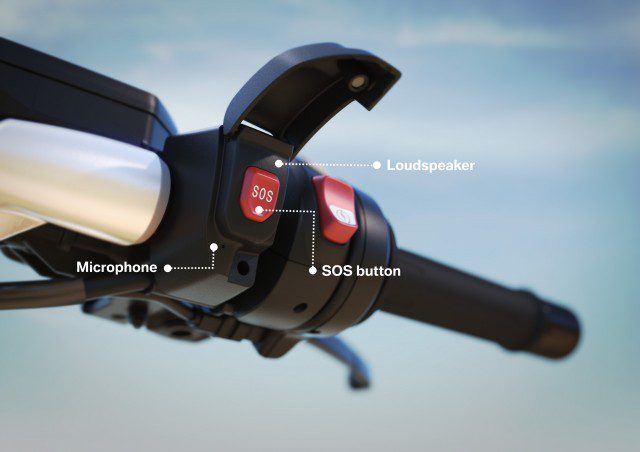 SOS buttons or eCall systems have been available in cars for some time and have now been mandated throughout Europe.
It is expected it may be mandated on motorcycles in the future.
The button alerts the emergency services and provides GPS co-ordinates of the rider's position.
It is also connected to various sensors on the bike to detect whether the rider has crashed.
In that case, the button will activate automatically without having to push it.
That's a great safety feature for solo riders who may spear off the road into the bush and not be found for some time.
However, if you have a small shunt and the sensors recognise you have crashed, the system waits 25 seconds so the rider can cancel before the SOS call is made.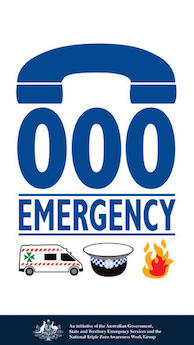 The button can also be used to alert emergency services of other serious situations such as another vehicle crash, bushfire or other emergency.
It includes a small speaker and microphone near the button to talk to the call centre and explain the type of emergency and what assistance is needed.
Civil libertarians may be horrified by fears that a BMW call centre is able to track their every movement.
However, some riders might believe the safety features outweigh those concerns.
Meanwhile riders can use an EPIRB, download an emergency app or try this Aussie-made Sentinel device.