While it sometimes has its ups and downs, the American motorcycle market shines like a golden beacon to the world's motorcycle manufacturers. Forecasts estimate that US$6.39 billion dollars will be spent on motorcycles in 2023. Harley Davidson has a 24% share of those sales and will pocket 41% of the sales revenue. Honda has a 20% share. But what about BMW? For 2023, BMW will own just 3.2% of all US sales. So it should be crystal clear why most manufacturers will sooner or later try their hand at releasing a cruiser motorcycle. The temptation is just too great. And so in 1994, BMW released their first proper attempt at a cruiser. They called it the "R 1200 C".
But just seven years later Dr. Herbert Diess – BMW Motorrad's then President – would can the bike, citing the "unsuitability of the 1170 cc engine to market tastes and the unavailability of a suitable engine for further development." And while that may have been true on the face of it, it's also common knowledge that the bike was just not selling enough units to justify its existence. So what happened? Was it a good bike or a dud? Did America unfairly shun a genuinely good bike, or was it the wrong bike for the market? Let's take a look…
Having made the call to try and beat Harley at their own game in the early 1990s – or at least take a decent amount of market share off them – BMW's designers and management had two distinct paths they could have gone down. The first was to "stand on the shoulders" of Harley and build a big, heavy, loud, torque-y bike that would attempt to outclass Harley by hitting them where it hurts; it would go head-to-head with Harley but beat them on reliability, handling and build quality. Or they could simply stick to their guns and look at what a cruiser motorcycle rider needs and produce a uniquely BMW, uniquely German take on it.
No surprises for guessing, but the decision was made to choose the second option. The new BMW cruiser would be the bike that the Berlin execs and designers thought would best suit the task at hand while oozing BMW brand attributes, and not a bike that would stand shoulder-to-shoulder with the best-selling bikes already seeing sales success in the segment. In other words, they would go their own way.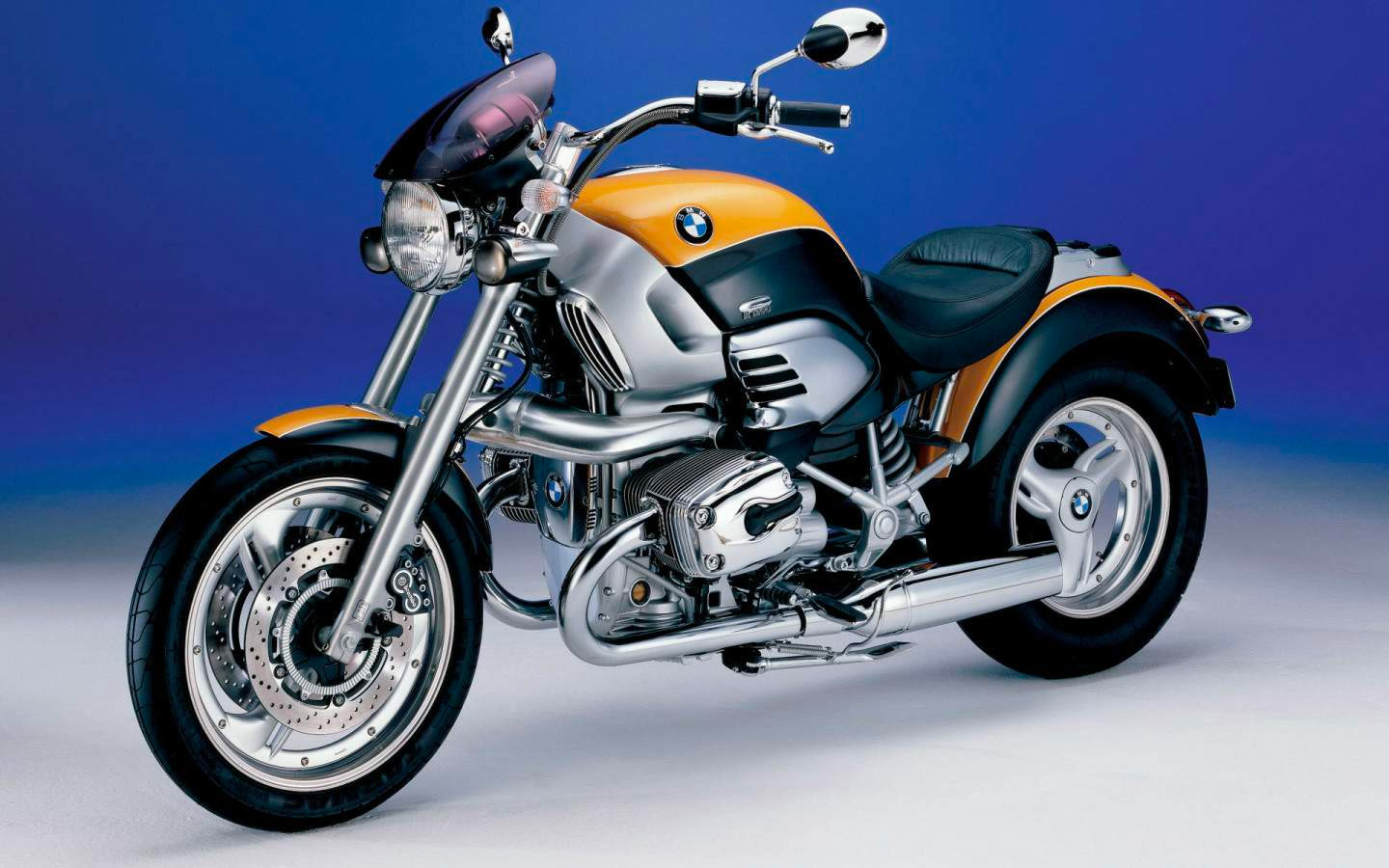 Of course, there's no right or wrong approach here. There's plenty of bikes that have been runaway successes in the American market that have defied expectations and gone on to rake in the cash. Some have been due to clever marketing and others just sheer dumb luck. As they say, there's no accounting for taste. So the Bavarian wheels were set in motion; the bike would proudly feature all the best BMW tech bits, including a drive shaft, tele-lever front suspension, an average-sized boxer twin engine and that BMW signature "free-floating" rear wheel. Sure, it wouldn't meet the expectations of the Americans, but the Germans were probably very confident that once they realised that cruisers didn't have to weigh a ton, scrape on every corner and deafen your neighbours, they would come around to the clearly superior German machines. Or would they?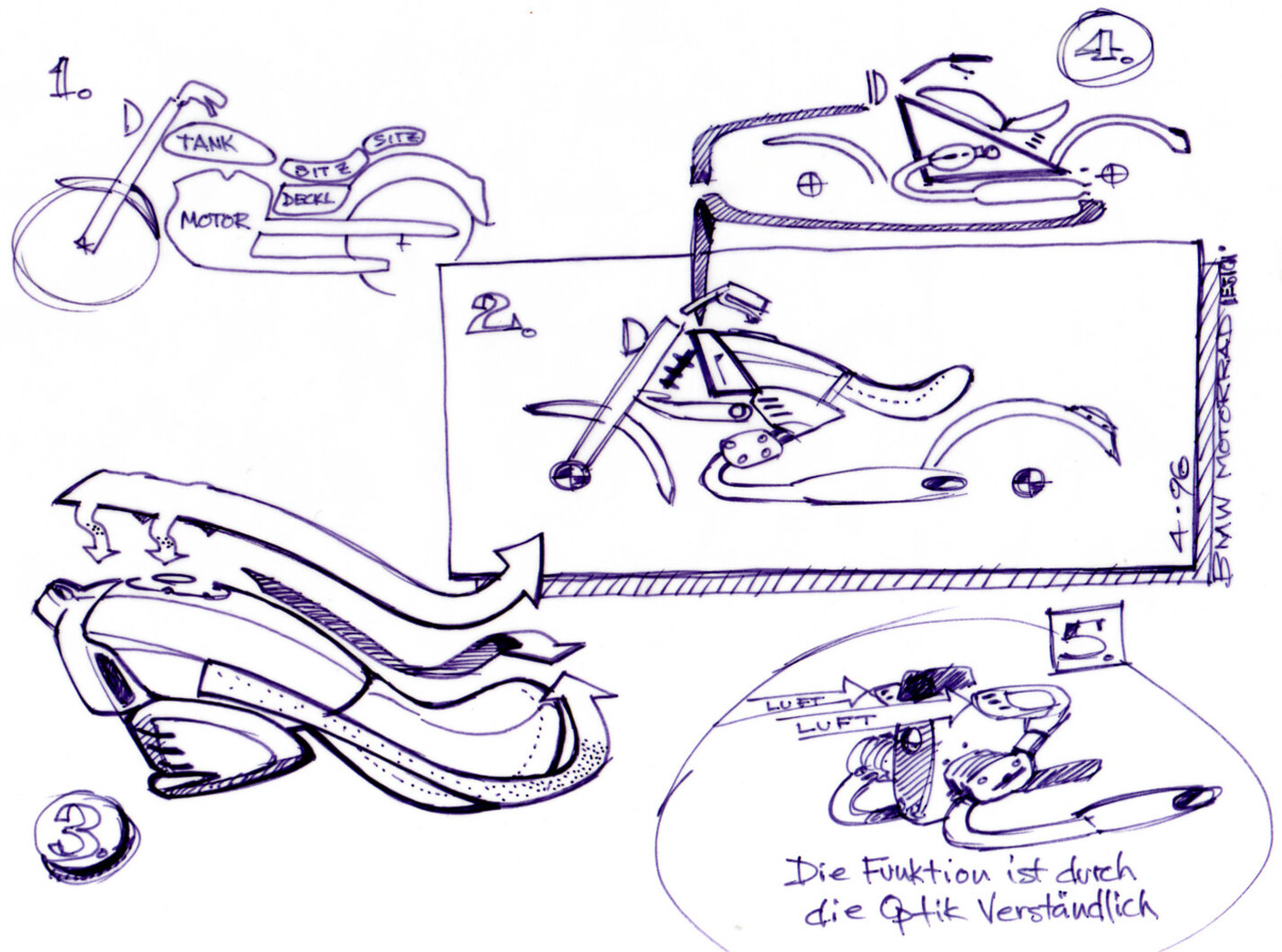 And what better choice to head up the design of this new cruiser than David Robb? Born in Boston and trained in California, here was an American that was clearly in touch with the home market. Having joined BMW in 1984, he was an old hand in the company and he'd go on to pen big-selling bikes like the R1200GS and the S1000RR. History would prove that he was one of the world's best moto designers, but it's always important to remember that any designer like Robb is only as good as the brief he is given from on high.
He's not starting from scratch here; he's the end point in a long process of market research, management decisions and budget constraints. More than likely, many of the technical considerations would have already been chosen, as would the price, power and seating options. Now it was down to Robb and his team to make the thing a physical reality. And with few pre-existing options, a relatively mild 1,170 cc (71 cu in) two-cylinder boxer engine would be the C's main power plant. Still, on paper the 1170's power and torque figures were comparable to Harley's 1337 cc v-twin. And it's smoothness and refinement were clearly on another level to Harley's ageing, agricultural power plants.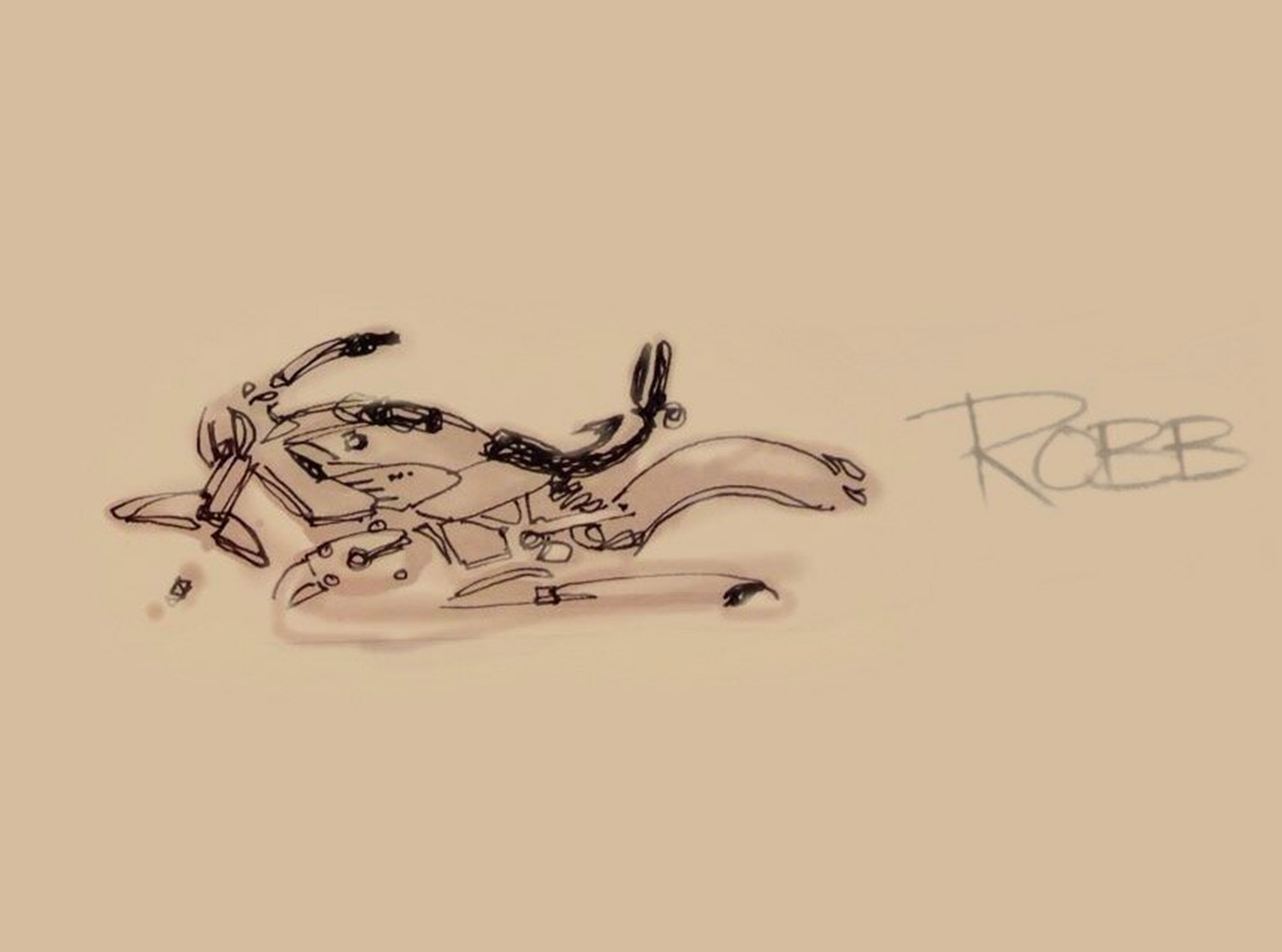 So after years of hard work, in 1997 BMW revealed the bike that was to at last deliver them a slice of that oh-so-tasty American cruiser pie. And while it's easy to use 20/20 hindsight to judge what we see now, I think it's fair to say that it divided opinions. Robb wore his heart on his sleeve when he said, "It is the BMW of cruisers." As expected, BMW were happy to tell the American market what Berlin thought they should be riding, rather than creating something more in line with what the market was expecting. It was also a decidedly European take on the genre; it was quiet, comfortable, safe and well made.
Meanwhile, Americans in their thousands were rocking up to Harley dealers with bags of cash and taking home loud, overweight, somewhat unreliable bikes that hated corners and took an eternity to stop. No doubt the Germans were confident of success. Legend has it that when their sister company – Bayerische Motoren Werke AG – first sold cars in the Australian market, they were told by the local dealers that the car's welds were failing due to rough Aussie roads. Berlin's answer to this supposed engineering dilemma? They apparently contacted the Australian Government and asked them to build better roads…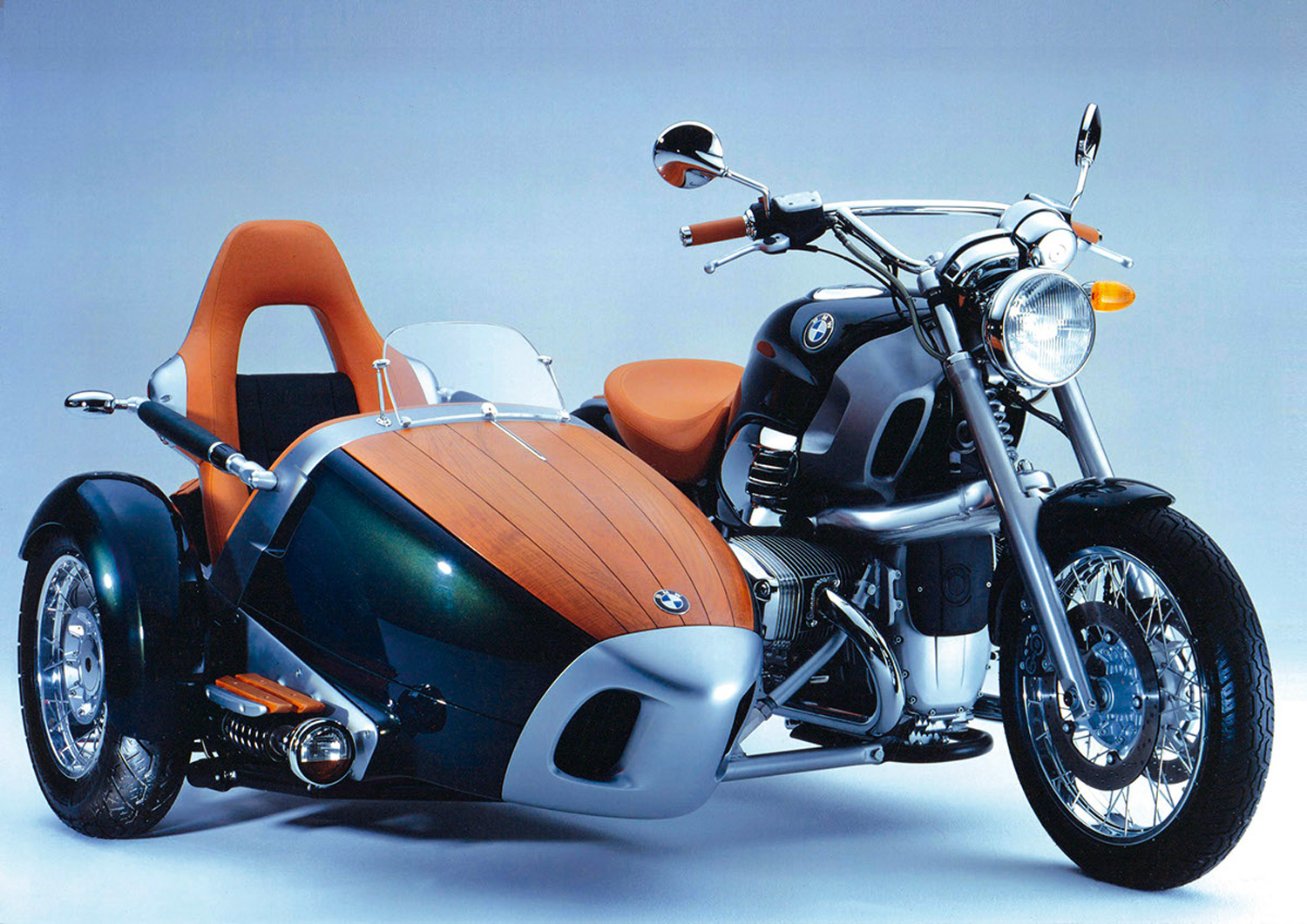 So having set sail, BMW forged ahead with the R 1200 C and, confident in the fact that it was just a matter of time before the Americans got it, they followed through with a smaller R 850 C variant in 1998, along with a multitude of model options including a Classic, CL, CLC, Phoenix, Montauk, Avantgarde and even a Troika variant with a sidecar attached. Screens, baggage, seat options, new wheels, new paint options, ABS, CD players; BMW threw everything at the C to try and convince the Ameicans, and to a lesser extent the rest of the world, that this was in fact the best tool for the cruising job.
1997 also saw the bike appear in the last Bond movie franchise instalment, entitled "Tomorrow Never Dies." In an odd precedent, this generation of Bond films with Pierce Brosnan in the starring role would be seen as a bit of outlier in the franchise, lacking the stylish coolness of the Connery films, the absurd hilarity of the Roger Moore movies or the caustic intensity of Daniel Craig's modern Bond. In a ranking of all the Bond films, movie website Rotten Tomatoes ranks Tomorrow Never Dies as #21 out of 27 Bond films, with only 1985's silly "A View to A Kill" and 1969's car crash "Casino Royale" beating it to the bottom.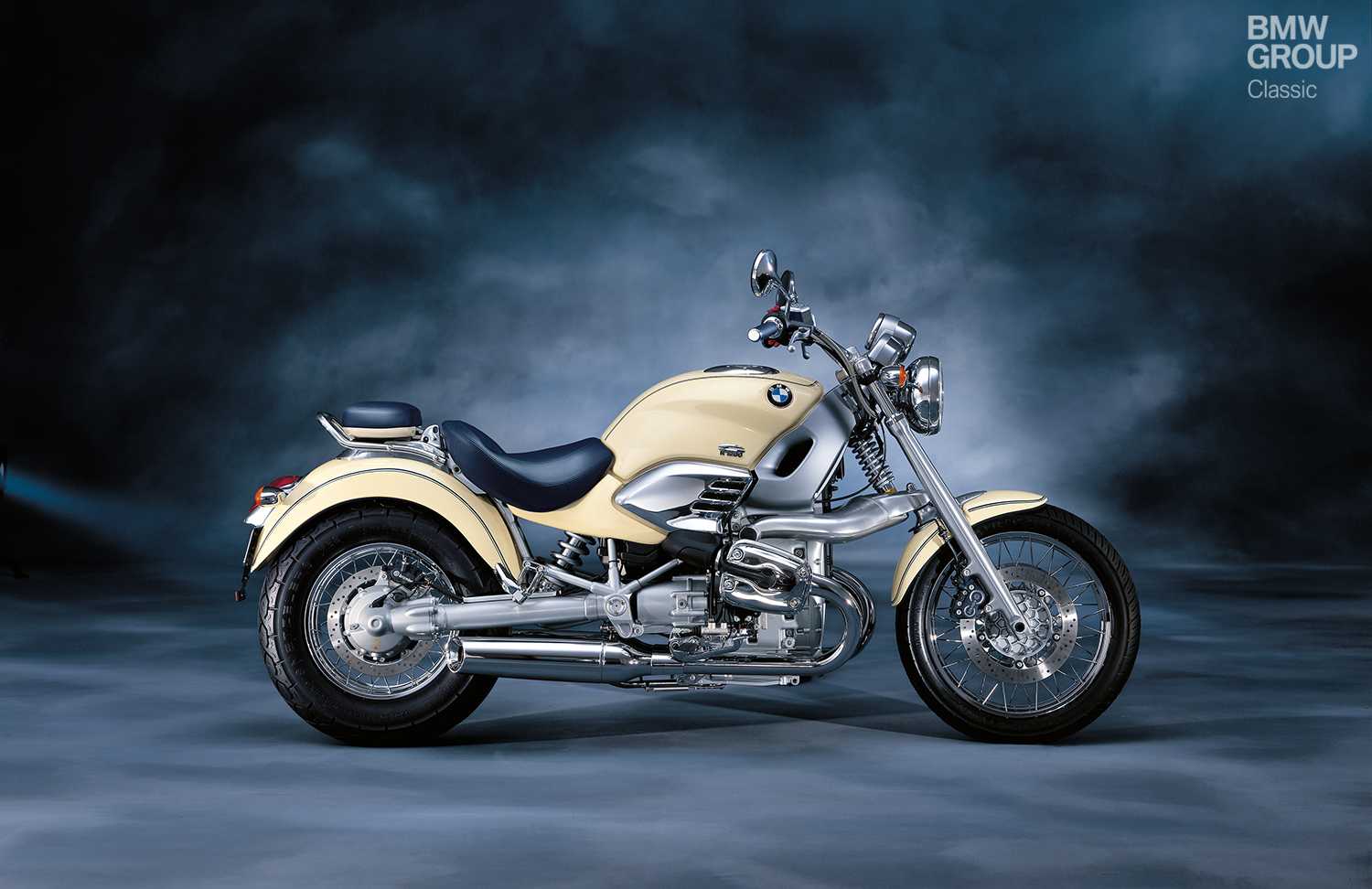 Still, never judge a motorcycle by its movies. The C's starring role as Brosnan's vehicle of choice to carry his Vodka-stained suit around China should bear no clue as to the bike's true capabilities. And yes, the bike was (and still is) loved by owners all over the world. Riding noticeably better than almost all its contemporaries of the day thanks to the tele-lever front and its "clean sheet of paper" design, the bike's ABS option and accomplished chassis meant a bike that was safe, easy to steer, comfortable and predictable in an emergency.
Unfortunately, reviews from the day all note that its looks were splitting opinions like a freshly-honed cutthroat and not everyone was a fan. Roll up to the light next to a Harley rider on a C and no matter how much better it might be when compared to their prehistoric piece of American metal, a belly laugh directly at you and your choice of bike is a hard thing for an ego to shake off. And with similar prices for both bikes, it was a lot to ask for rider's to make the leap, too. And then there's the whole "American Made" thing.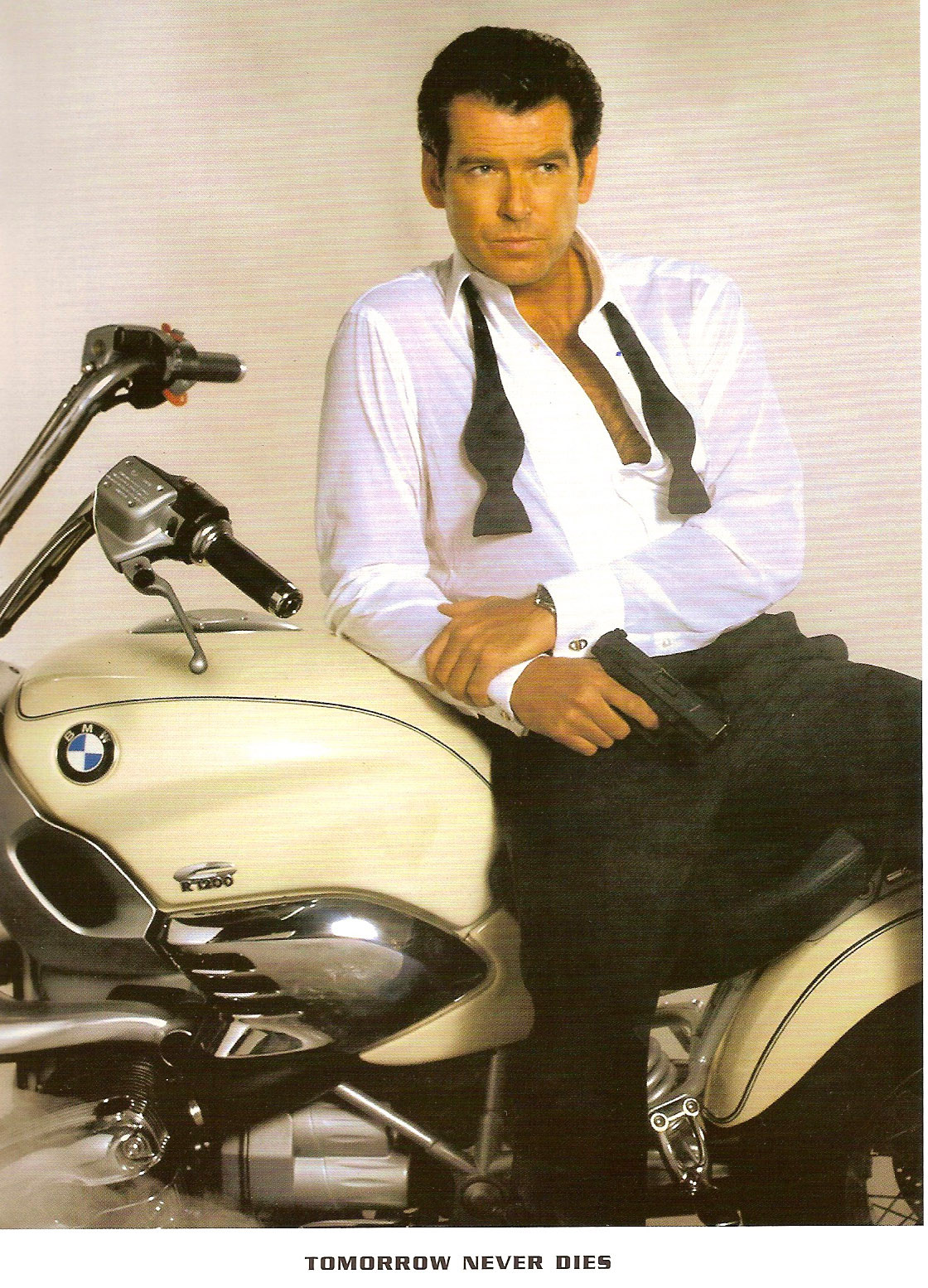 So like many stories of great ideas that just never got the attention they deserve, America just kept on doing' what they do best. They drank Buds, they watched Friends on TV, and they brought Harley-Davidsons. The R 1200 C was discontinued in 2004, with BMW claiming that they had realised that the 1170 engine was "unsuited" to the market and acknowledging that they didn't have a suitable replacement for it.
The fact is that it's always a mistake to underestimate the power of a big brand. Just like Fender owns guitars, Apple owns iPhones and Google owns search, Harley did and still does own cruisers. In my opinion, BMW's biggest mistake was to think that they could convince Americans to choose something other than a Harley without a bike that truly redefined the cruiser segment. This is what Apple had to do to beat Nokia and it's what Google did to Yahoo. And as good as the R 1200 C was, it will never be remembered as a bike that reinvented what it meant to own and ride a cruiser. If you want a piece of the cruiser pie, you have to understand the recipe and I think it's fair to say that as delicious as the Bavarian recipe was, it just didn't appeal to the American palette.
Personally, I have a real soft spot for the bike. Sure, part of my appreciation for it is because it's just so unique and quirky. You know us Aussies. We always back the underdog. But I also like it as a piece of moto design history. And the Guggenheim seems to agree with me, as they included it as one of four Beemers in their 1998 "The Art of the Motorcycle" Exhibition in 1998.
So now BMW is (hopefully) much older and wiser. Having licked their wounds and learned from their past mistakes, they revealed their new cruiser, R 18, in 2020. Stifled by COVID and the resulting global economic uncertainties, they couldn't have chosen a worse time to launch a big, expensive bike if they had tried. But one look at the R 18's specs and you can see that they have definitely learned their "C" lessons. No longer are they trying to fit a square peg into a round hole. The R 18 is nothing if not doing its darndest to tick all the boxes Americans love. Its massive engine and prodigious amounts of torque really do shout "more is more!" from the rooftops. As does its Titanic wheelbase and asphalt-crushing wet weight. But luckily the German DNA is still there in spades.
But most importantly of all, it shows that BMW is now listening to the US market rather than assuming that whatever they bring to the party, its patent German superiority will win the day. But what remains the same is their bet that quality, reliability and great engineering will always sway buyers. That and the fact that for all its brand power, modern America is split right down the middle, just like opinions on the C were. "Negative Partisanship," they call it. In 2023, if the opposite side of the fence loves Harleys, 50% of America will hate them and will buy anything but. And guess which side of the fence has more  money? Hot tip: it ain't the Harley fans.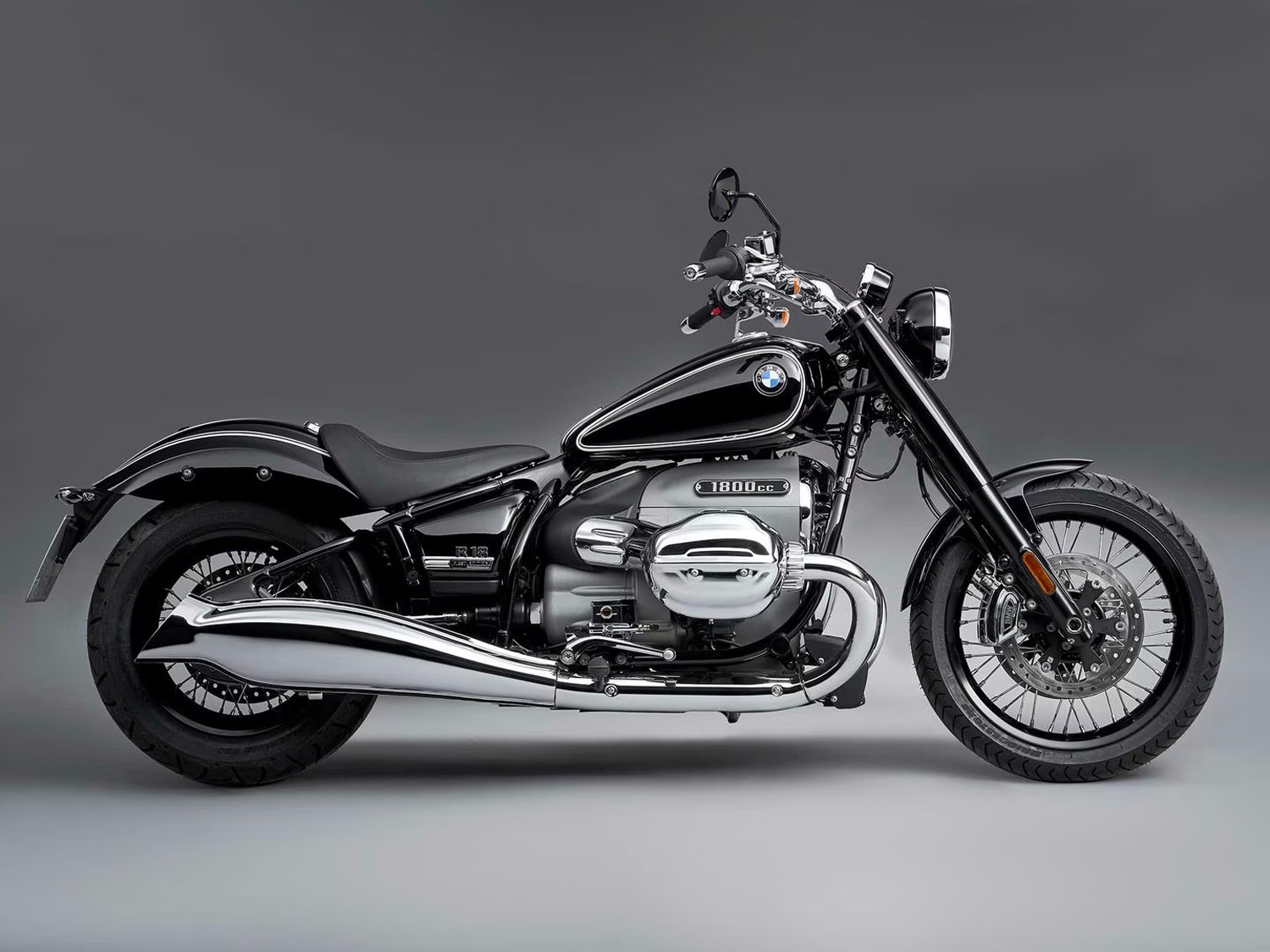 The other thing you can bet on is that BMW is willing to play the long game here. Knowing that they are up against more than one hundred years of Harley history, they'd be naive and supremely short-sighted to think that the R 18 would be a sales success overnight. If they spent seven years to realise that the R 1200 C was a lost cause, they would have dedicated at least that amount of time again to the R 18's lifecycle. And you can already see the multitude of R 18 variants BMW have released to try and maximise sales. The R 18's parts catalogue currently has more seating, baggage and entertainment options than a first class ticket on Etihad Airways. But the real test for BMW is yet to come.
Rumours abound of an "R 12" model, based on the R 18 but with a less insane, lighter 1200cc engine. If this model does eventuate, it means that Berlin is willing to double down on the cruiser segment and spend even more money to own a piece of it. Having ridden the R 18 I can attest to it being a genuinely good bike, but as with the R 1200 C, only time and the American public will decide if it's here to stay or just another great idea missing an appreciative audience. Watch this space for more…