The first time I parked the new BMW R 18 cruiser, I was immediately sidelined by a senior who gushed about its looks. 
He said it reminded him of his old R 51/3 with its cruiser style, wire wheels, pinstriping (an optional extra) and single headlight and instrument pod.
In fact, every time I stopped, someone would ask about the bike and/or take a photo. I also frequently had other motorists and pedestrians giving me the "thumbs up" while I was riding past.
Of all the cars and motorcycles I've tested over the past couple of decades, this cruiser has attracted more attention than any other.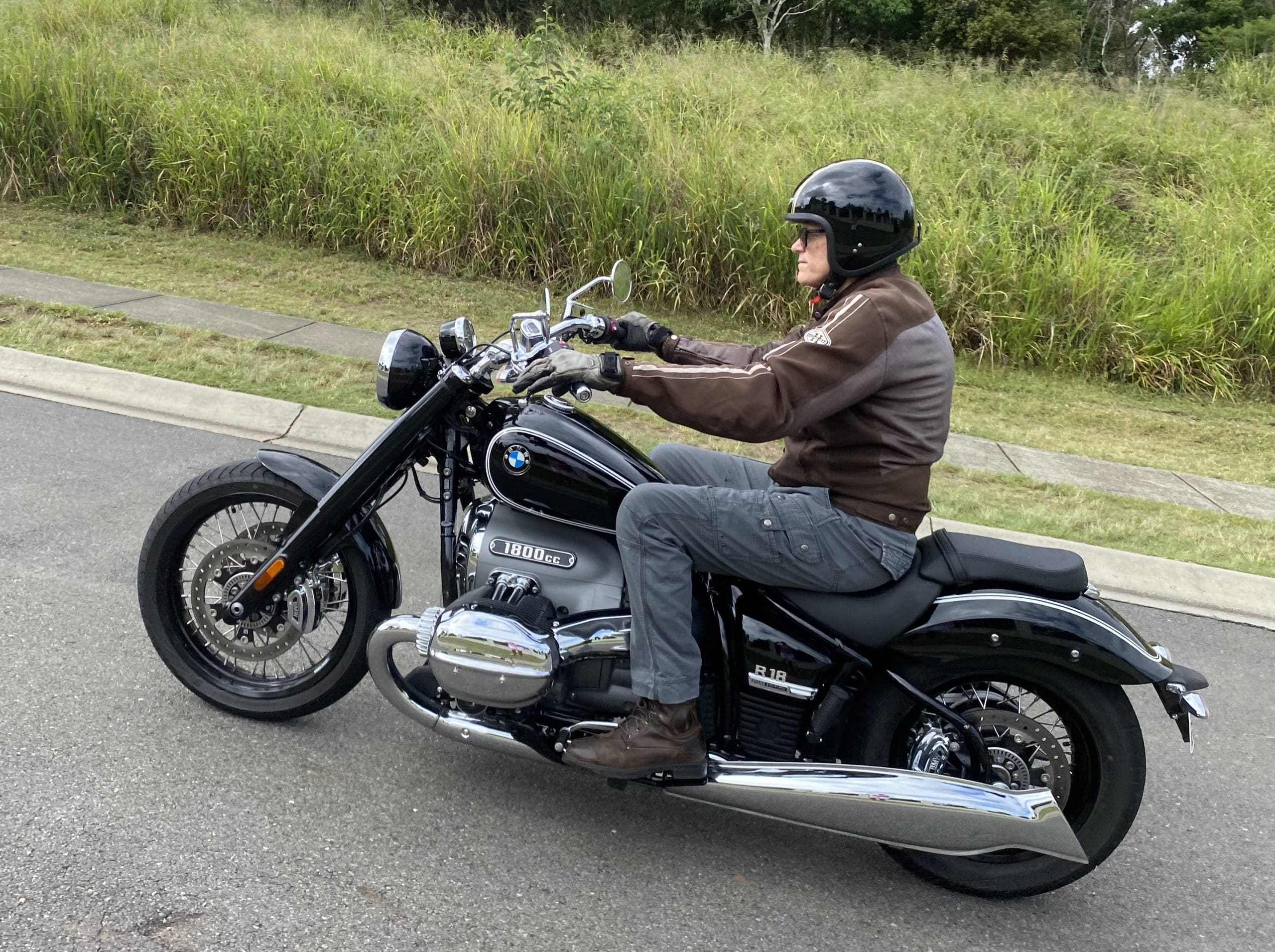 But the main questions people asked was how does it handle and is it comfortable, while pointing to those big Boxer heads.
Ever since the Bavarian company stunned and shocked the motorcycling world with its R 18 concept bike at Concorso d'Eleganza Villa d'Este in 2019, fans and moto journos have been wondering whether this is a case of form over function.
German auto manufacturers are normally not known for form over function … until now.
BMW's return to a cruiser for the first time since the controversial R 1200 C was shelved in 2004 is the monstrous R 18 with massive 901cc Boxer heads sticking out of each side of the engine.
The 1802cc unit is their biggest Boxer engine yet.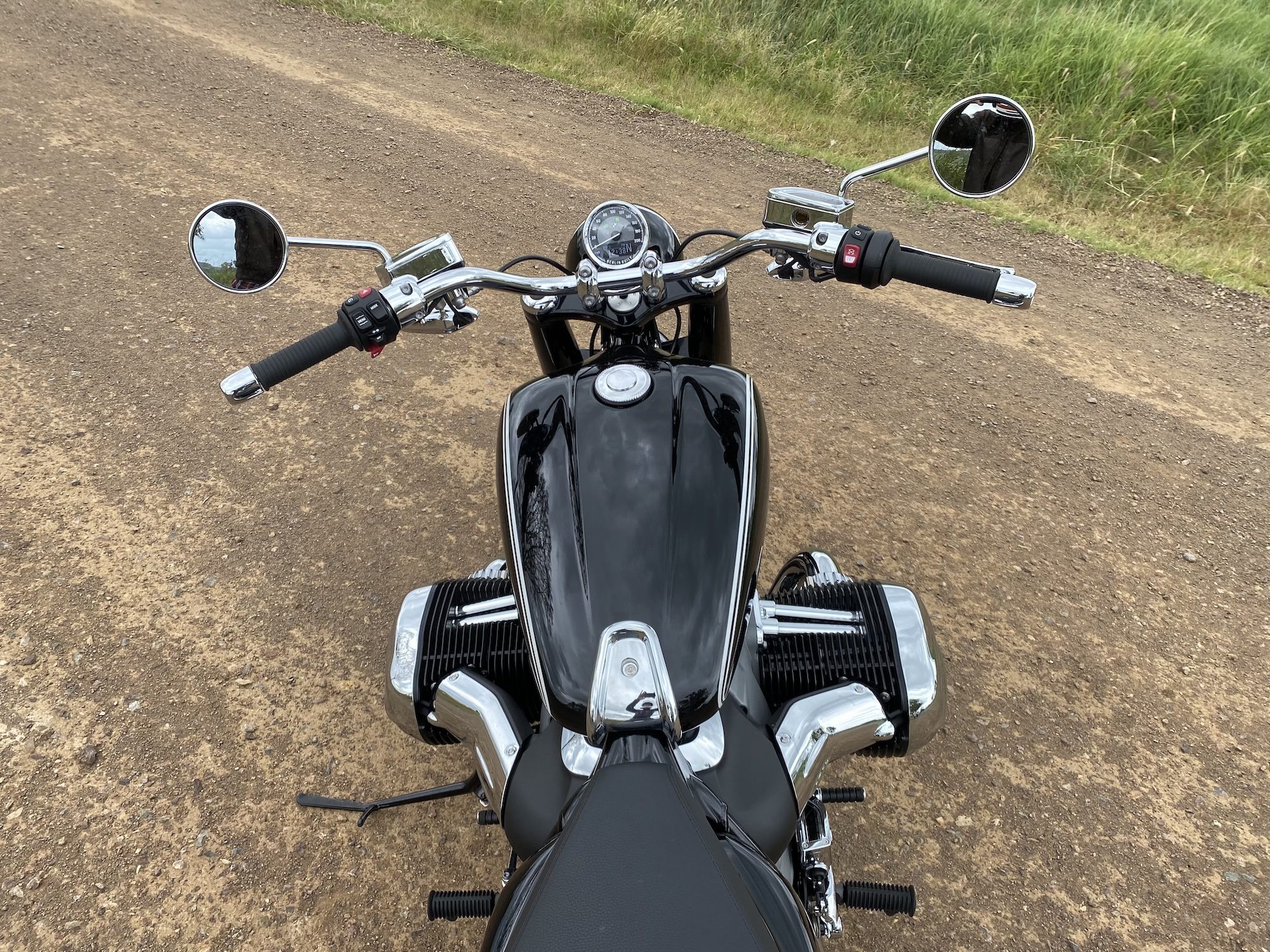 And it's simply awesome, formidable and seemingly a great example of form over function.
Think of German engineering and you conjure practical designs that shroud performance excellence.
The R 18 cruiser is somewhat anathema to those preconceptions.
It is a stunning bike to look at, from its bulky Boxer chromed heads to its black and white optional pinstriping, cantilevered front and "hardtail" rear suspension, exposed drive shaft and Art Deco fishtail exhaust pipes.
But it doesn't take long before you begin to wonder just how practical it would all be on the road.
Will the heads scorch your shins and cramp your legs? How will the suspension and low-slung frame cope with corners and bumps? And what about the torque effect of 158Nm of grunt pushing 901cc pistons in opposite lateral directions?
Is this form over function? 
Uncharacteristically, the Germans are proud of their highly emotive design.
In fact, they have "Berlin Built" proudly displayed on the simple round instrument pod and on the chromed brake and clutch reservoirs so you are under no illusion where this is made and by whom.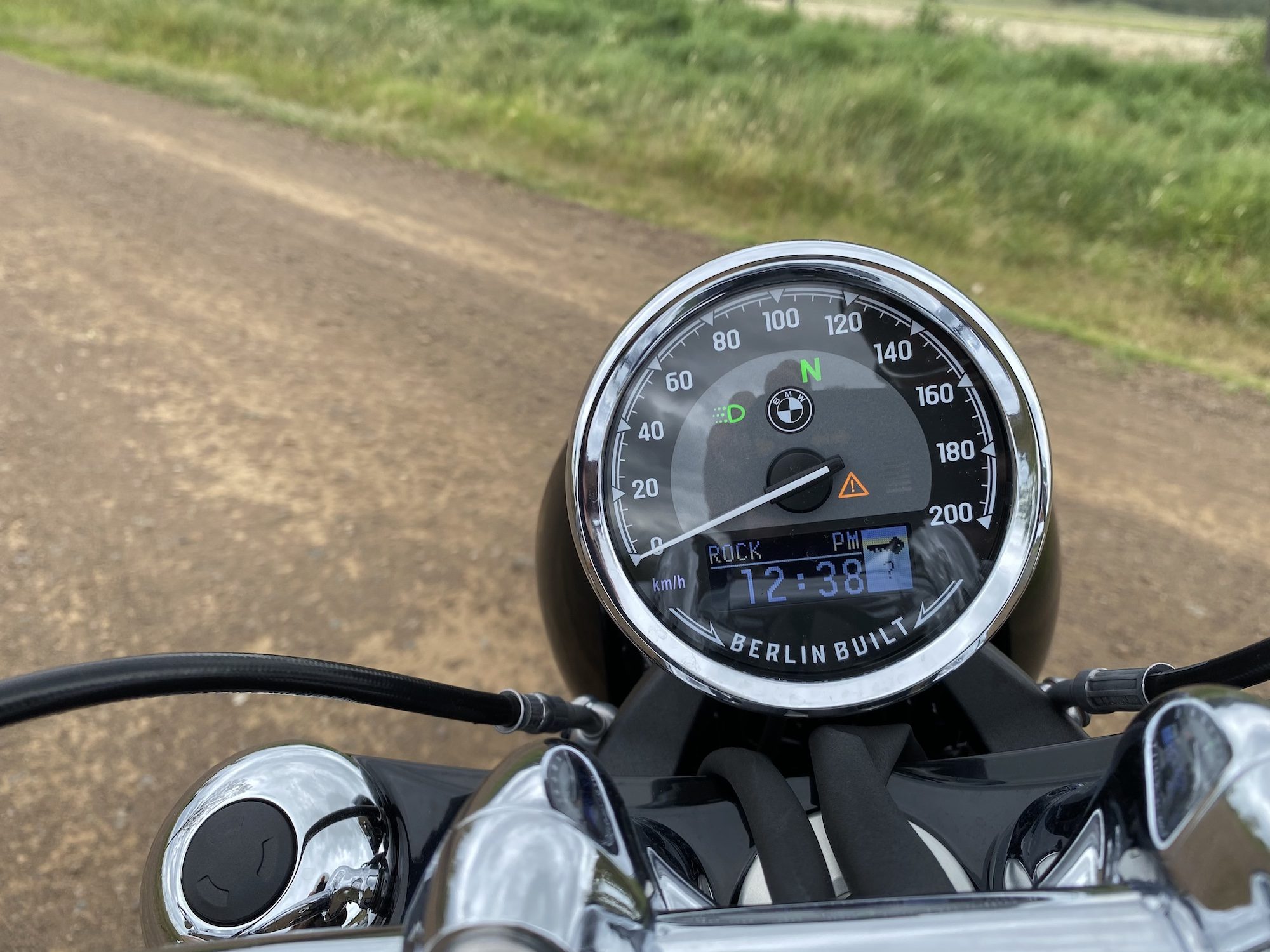 I took the aptly named "First Edition" model, starting at $29,155 for a two-week test ride around South East Queensland and it didn't take long to realise this motorcycle is a "statement".
But there are those nagging questions to answer: Does it handle; is it comfortable; can it go around corners; is it hot on your legs, etc?
The suspension is stiff, so handling is actually quite precise for a cruiser, but you do sacrifice a bit of ride comfort.
However, the Boxer heads are not hot on your legs and they don't impinge on rider position comfort.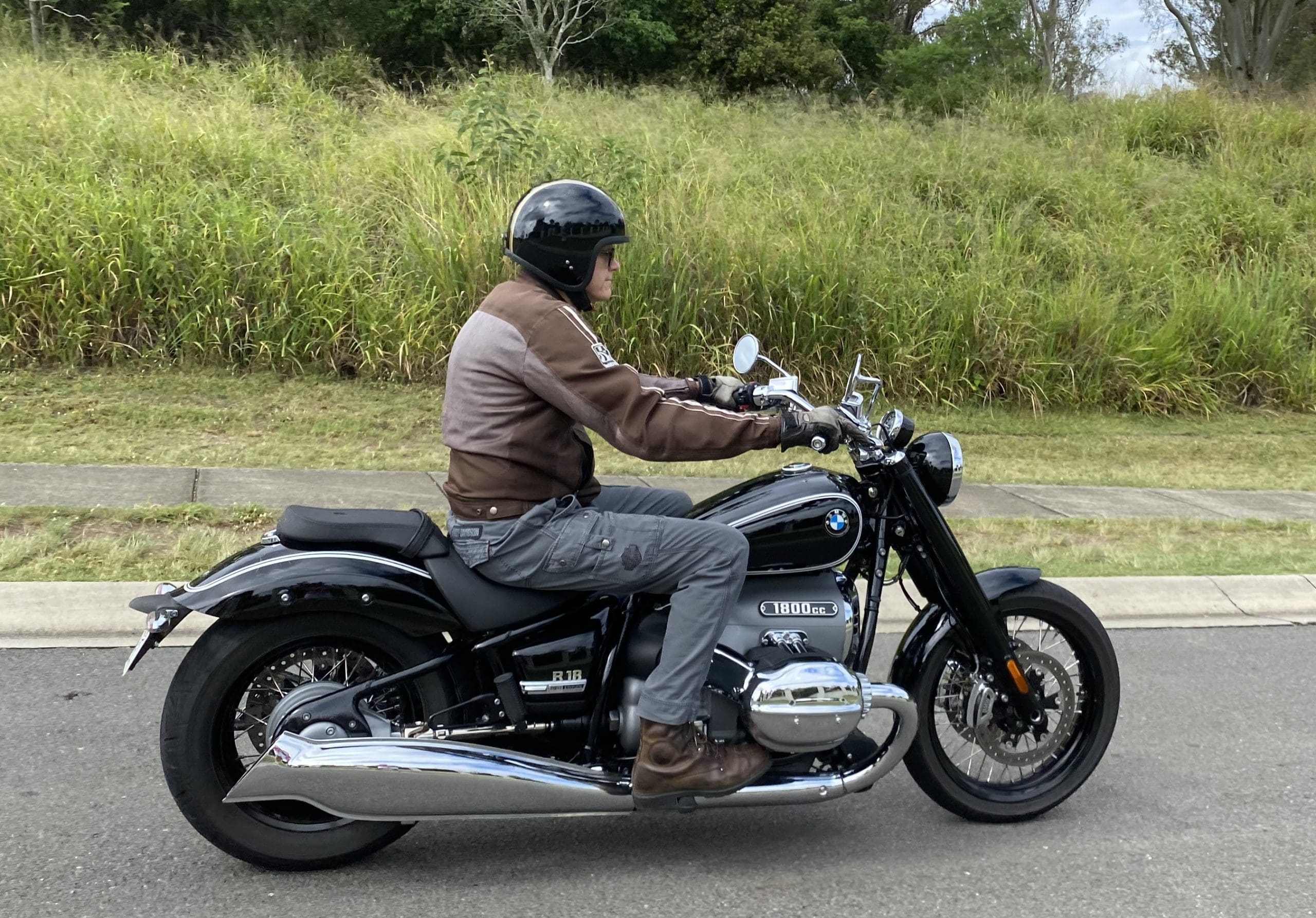 In fact, the knee bend is about the same as on a Honda Goldwing, which is the ultimate touring machine.
But this is not a tourer, anyway.
It's also not a canyon carver, commuter or sports bike. It's a boulevard cruiser and quite a stunning one at that.
But there are some quirks.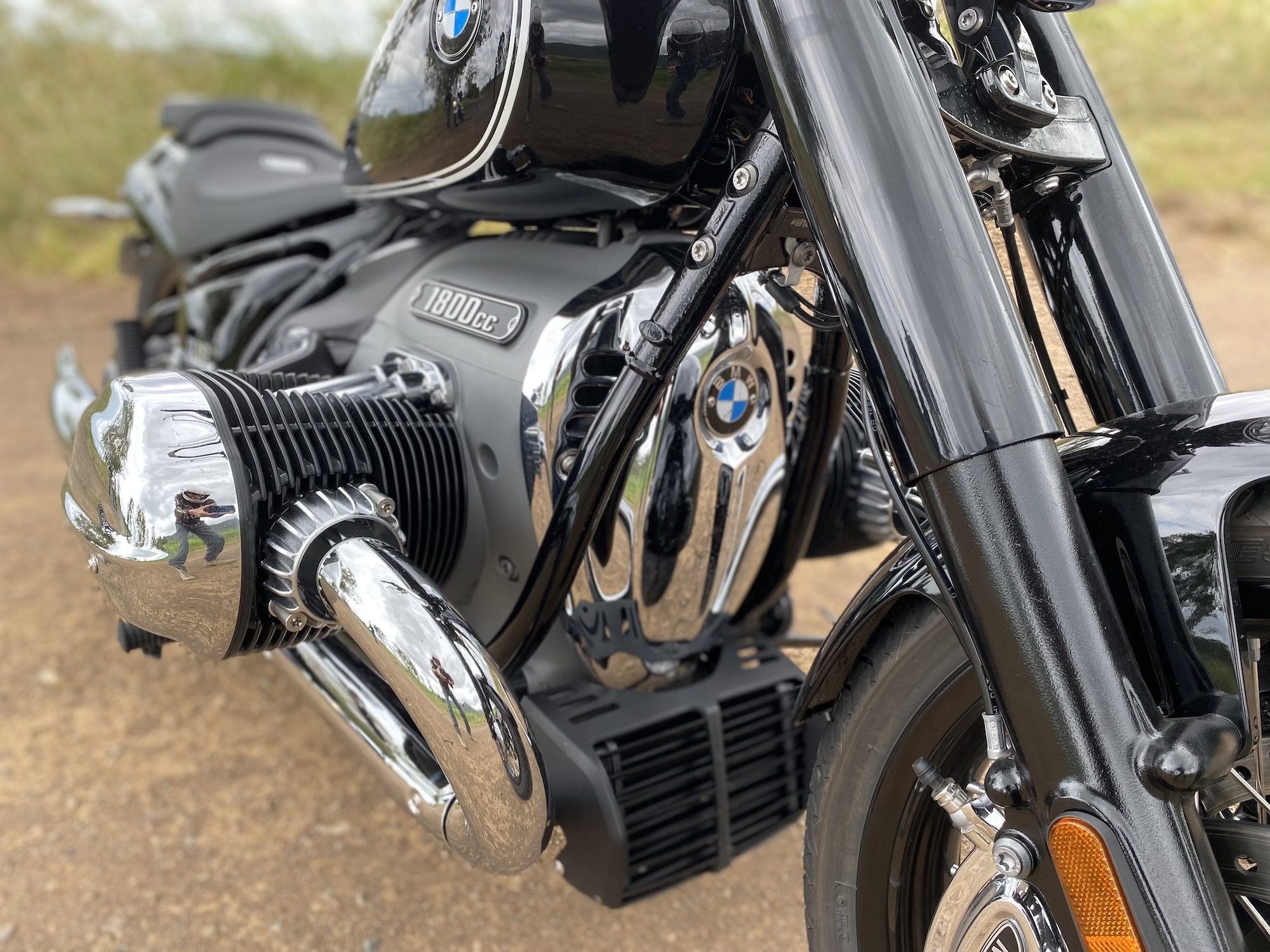 For a start (sic), when you hit the ignition button, there is a hefty lurch to the left.
It's way more significant than you experience on Moto Guzzi's traverse twins, or BMW's R 1200 and R 1250 models, so make sure you have two feet planted firmly open the ground.
And don't "blip" the throttle while waiting at the lights or you might end up lying on the tarmac.
I actually, grew to enjoy that little showstopper and so did the many spectators who rallied around to admire the Bavarian beast.
While the air/oil-cooled Boxer engine is no techno surprise and yields only 67kW (91hp) of power, it's really all about that Harley-beating torque.
Roll on the throttle in almost any gear and there is a real sense of urgency.
No need to shift down or tap dance on the gears for overtaking; just as well as the transmission is a bit clunky with a heavy clutch and neutral being a little difficult to find.
There are three engine modes with the twee labels of "Rock", "Roll" and "Rain". These vary the eve of throttle response and stability control which can also be switched off.
I was a little concerned about the lovely chrome on the front of the engine succumbing to road rash, but a ride along about 12km of gravel proved otherwise. By the way, that 19-inch 120mm front tyre is the same as on a BMW R 1250 S, so it handles roadworks and gravel roads quite well.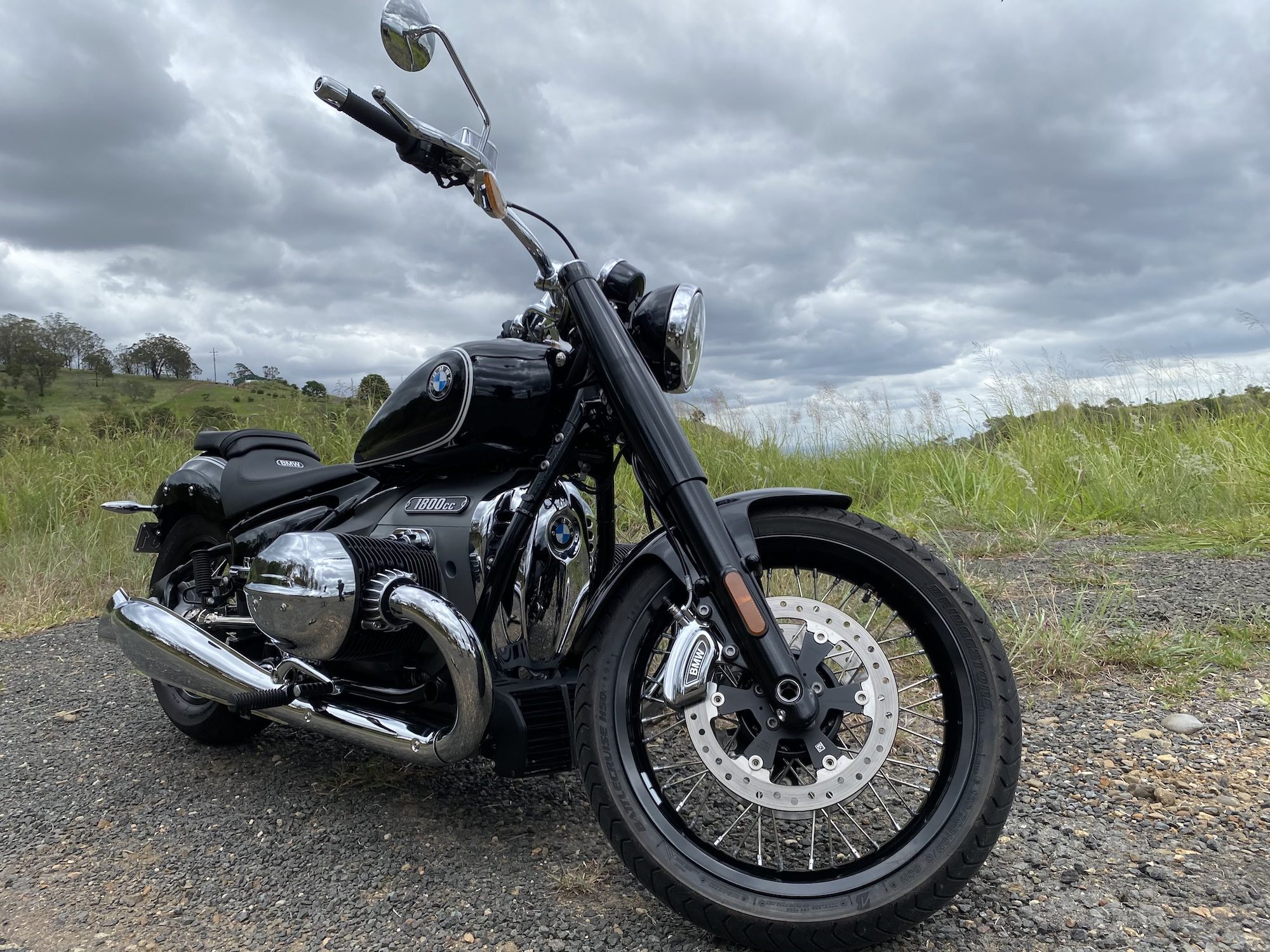 While the big Boxer's torque effect and clunky transmission make commuting difficult — and really this is not the home turf for this beast — it will still filter comfortably through lanes of traffic.
It may seem that the Boxer heads will prevent lane filtering, but the bars are actually slightly wider and only about 40mm wider than on my Ducati Scrambler 1100, so filtering is still manageable.
And your legs won't burn in slow traffic from those heads. In fact, I found it quite comfortable with only a slight warmth which you won't notice at all if you wear long boots.
The bike weighs in at a very hefty 345kg which puts it in Harley territory. "Reverse assist" and hillstart-hold functions are factory options owners may consider.
However, the 110kg Boxer configuration means the weight is kept low, so it's only an issue when pulling it off the side stand. (Note to self, don't park it on a well-cambered road!) 
Hauling that heft to a wrist-snapping stop are beefy dual 300mm disc brakes and a very effective 300mm rear disc with plenty of initial bite.
Riding position is ok for my 182cm height and the firm saddle is comfortable for the duration of a a 16-litre tank of fuel at 5.6L per 100km.
This test bike comes with optional pillion seat and pegs, but it's no bigger than the perch a pillion might get on a sports bike, plus there is only a seat strap to hang on  to.
I like the wide beach bars, but would roll them back a little for easier reach.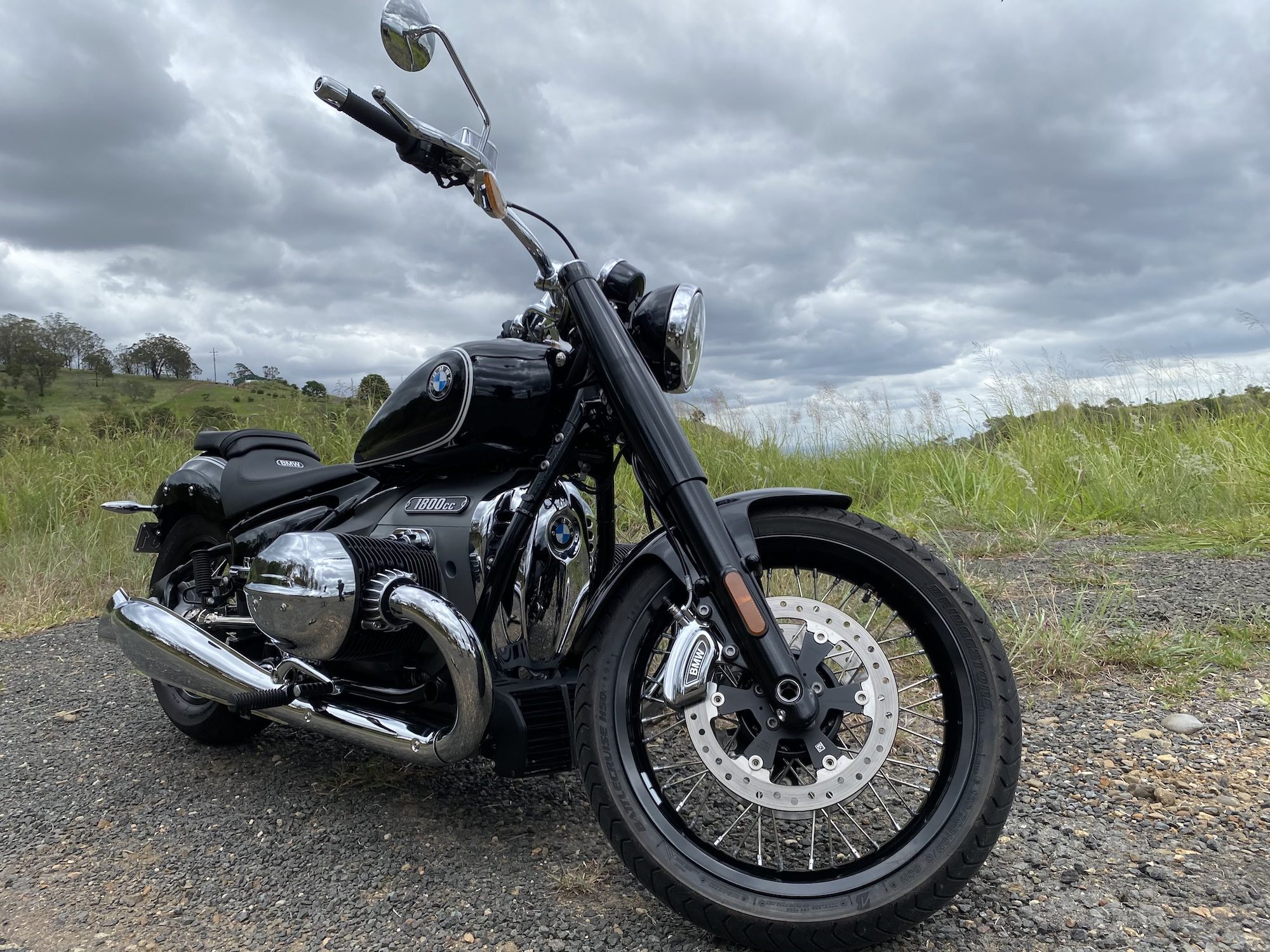 They have a classic feel that also provides plenty of leverage for cornering.
Speaking of which, those heads don't get in the way when leaning into corners. You will be grinding the hero blobs and chamfering the rubber footpegs long before a Boxer head ever touches the tar.
More variants will be coming soon, including a tourer, which will no doubt have more creature comforts such as cruise control.
The First Edition is a minimalist model for people who like a simplistic bike to troll around the cafes.
Consequently, there is no fuel gauge in the simple instrument pod. 
However, you can toggle through a wide range of info on the digital screen including odo, two trips, revs, voltage, clock, average/immediate economy and date displays.
I'd rather forgo a few of those for a fuel gauge. When the fuel light comes on, the display then shows how far you have gone since hitting the 4-litre reserve. I'd prefer it gave a range-to-empty display.
Still, if you are a German engineer, you should be able to work out that four litres of fuel at 5.6L/100km will give you 71.4km of range, or thereabouts!
BMW R 18 FIRST EDITION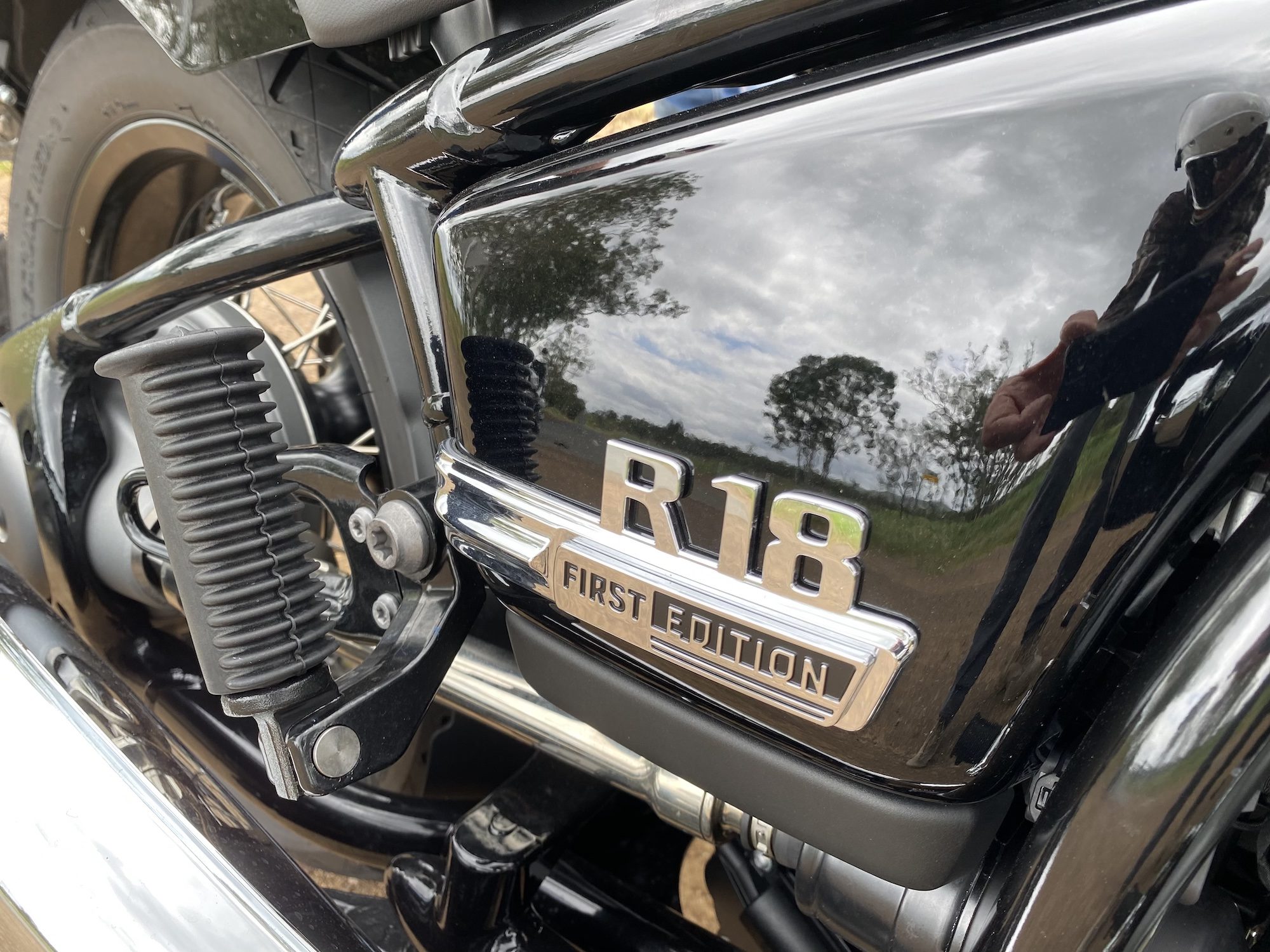 Price: from $29,155 (ride-away)
Warranty: 3 years
Engine 1802cc Boxer twin
Power: 67kW
Torque: 158Nm
Transmission: 6-speed, shaft drive
Wet weightL: 345kg
Suspension (front/rear): Non-adjustable 49mm cantilevered fork; cantilevered spring-preload adjustable shock
Brakes (front/rear): 300mm dual discs, 4-piston calipers; 300m disc, 4-piston calipers (ABS)
Dimensions: 2440mm (L); 964mm (W); 1232mm (H); 1729mm (WB); 69mm (S) 
Fuel: 16-litre tank
Economy: 5.6 L/100 km (combined cycle)
C0₂: 129 g/km
(Note that the test model was fitted with $6755 worth of options: pinstriping and chrome package; adaptive headlight and daytime riding light, lockable fuel filler cap, hill start assist, Passenger kit, heated grips, reverse gear and anti-theft alarm.)