The BMW R 18 cruiser is yet to be fully unveiled, but these spy photos from Ride Apart show there will also be a full-dresser to take on Harley-Davidson and Indian Motorcycle.
Unlike many spy shots that are blurry and disguised, these are clear and from every angle, giving us a good look at the production-ready full-dresser, or tourer.
Only a few surfaces are blacked out and there is an incongruous aluminium top box on an ugly rack.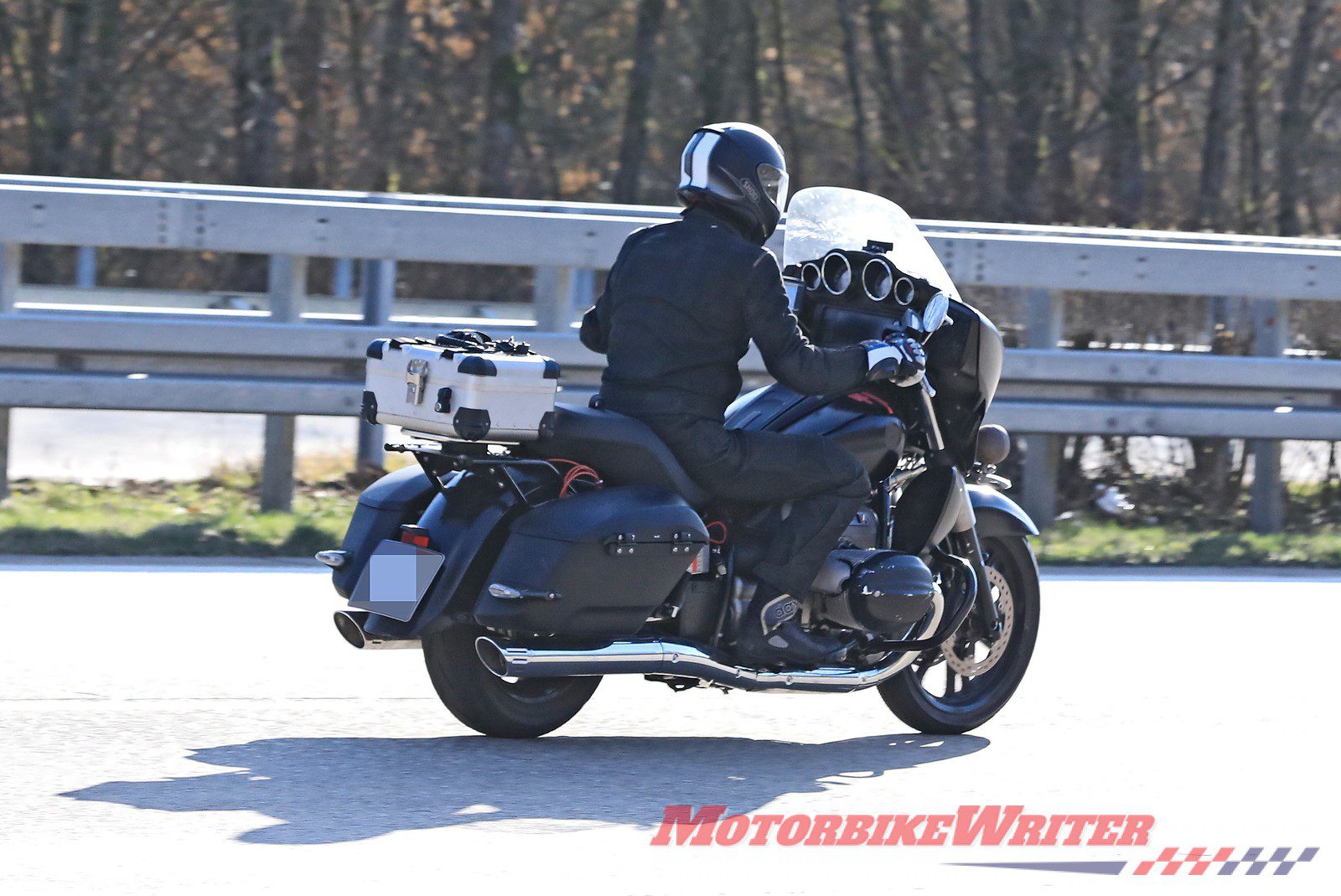 The presence of a lot of orange wiring suggests it is a data collector for testing. The finished bike may or may not have a top box.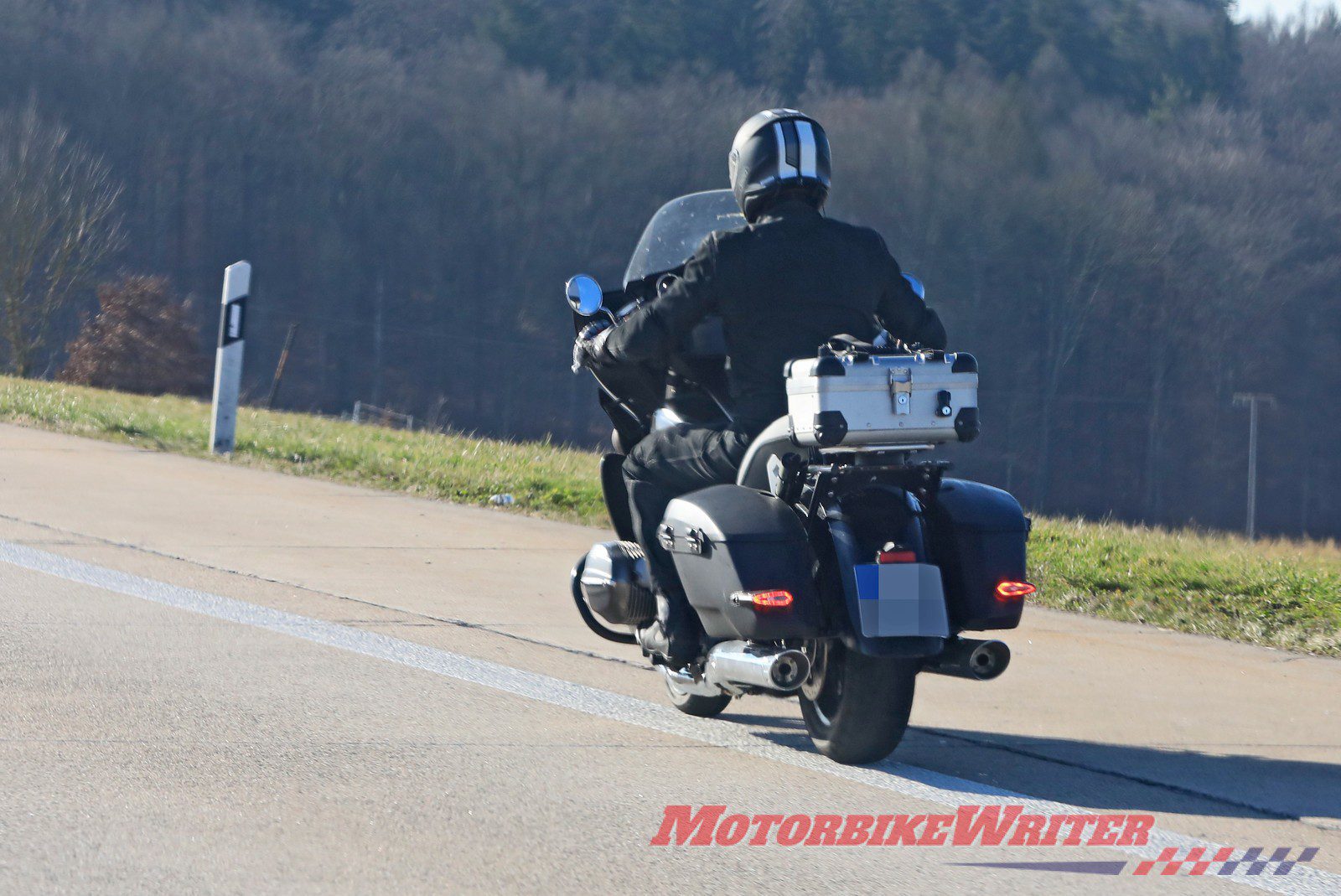 Full dresser details
The most obvious feature is the fork-mounted "batwing" fairing that closely resembles that used by Harley.
However, it has a much higher four-dial instrument section. Unlike Harley and Indian full dressers, this doesn't include satnav as there is a separate aftermarket GPS mounted on the bars.
There are also tacked-on lowers to protect your knees from the cold and rain that look more like an afterthought.
Panniers are hard and the hinges are on the outside so you can open them while seated, just like Harley introduced a few years ago. Convenient, but a Harley rip-off.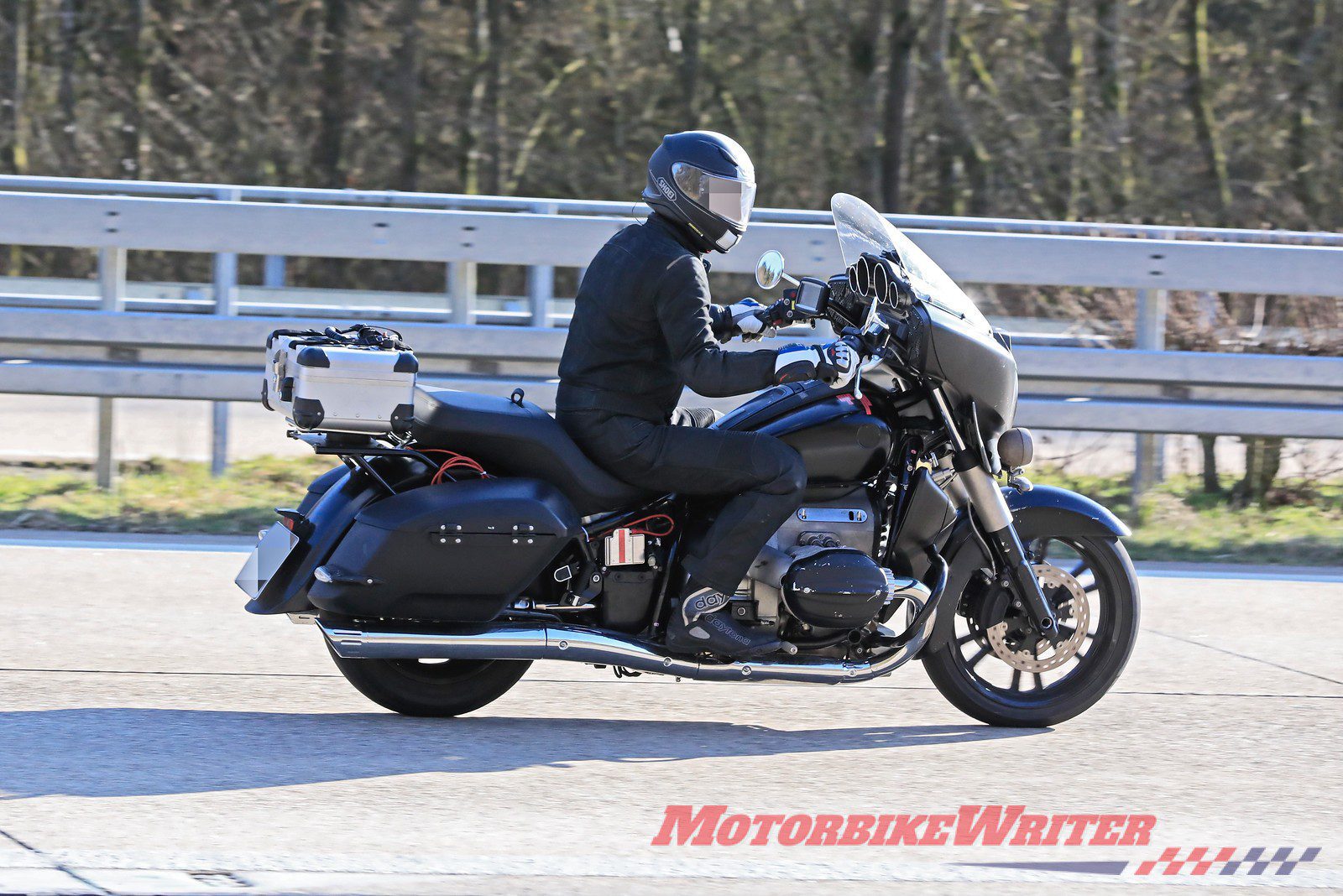 But unlike a Harley, there are no forward controls and big floorboards.
We reckon touring on this beast would be hard on the knees which are bent back further than 90 degrees.
BMW is already taking orders and even deposits on the R 18.
But we still don't know how may models there will be.
They have unveiled two cruiser concepts – one retro and one modern – and we've seen spy shots of a Harley Road King styled bagger.
But we do know all the details of the massive 1802cc Boxer engine with 67kW (91hp) at 4750rpm, but a whopping 158Nm of peak torque at 3000 revs. Click here for more details.