BMW Motorrad looks like it may go ahead and produce an electric motorcycle that looks like a traditional Boxer-powered bike.
In June 2019, the company unveiled their BMW Motorrad Vision DC Roadster with a boxer-styled electric powerplant.
Now they have filed 11 trademark filings with the German Patent and Trademark Office (DPMA) with nine referring to "DC" motorcycles.
The two others include terms "CE02" and "CE04" which probably refers to their plans for an electric C1 scooter with a detachable roof, seat belts and car-like crumple zones.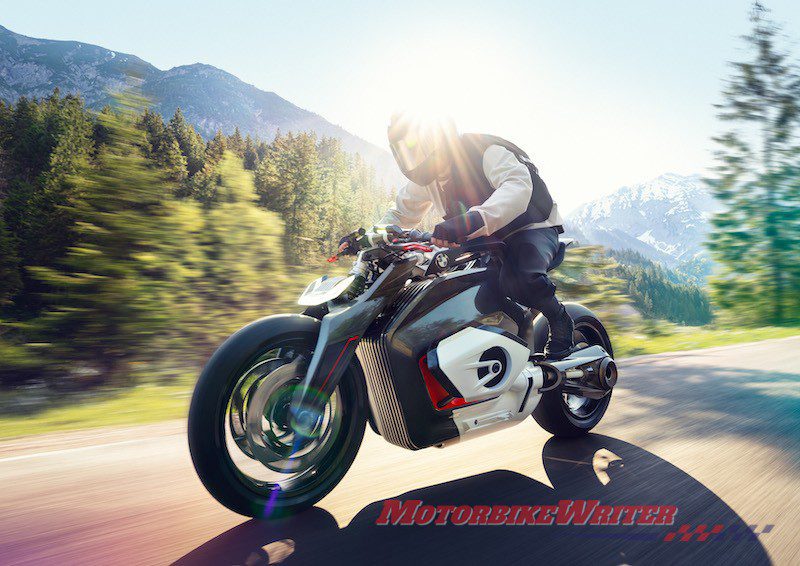 The Bavarian company has had an electric scooter, the C-Evolution, for some time and has shown its Concept Link electric scooter and electric S 1000 RR concept called the eRR.
BMW is pulling out all stops with their electric car fleet, but has been slower to electrify their two-wheeled models.
Various BMW Motorrad executives have varied in their ideas about when to bring an electric motorcycle to the market in the next five years.
But maybe things are now moving more rapidly with this latest trademark filing.