BMW Motorrad is making their bikes even safer with a new cornering ABS function.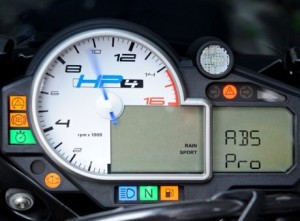 ABS Pro is a refinement of Race ABS introduced in 2009 and will initially only be available on new HP4 models. It will also be available as a retrofit factory accessory on the HP4 and may eventually be rolled out to other models.
Unlike Race ABS, it was developed for use on public roads, where unexpected dangers can lurk. In corners, ABS Pro prevents the wheels from blocking even when the brakes are applied quickly, reducing abrupt changes in steering force on shock-braking manoeuvres and stops the motorcycle from rearing up unintentionally.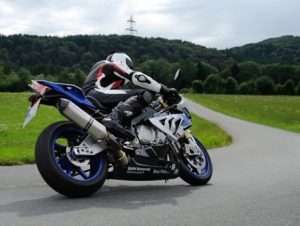 It is different from Bosch's Motorcycle Stability System (MSC) which prevents side slipping when leaned over in corners, prevents the bike standing up abruptly if you hit the brakes during cornering, prevents rolling over in emergency stops, minimises wheelies and spin-outs under heavy acceleration and stops wheels from locking. The car stability control experts won Australian road safety awards for the motorcycle system as featured in KTM's 1190 Adventure and Adventure R.
BMW's ABS Pro adapts ABS control to the motorcycle's lean angle depending on road surface grip. The system uses sensors to determine lean (roll rate, yaw rate and transverse acceleration) which are already used for Dynamic Traction Control and for the electronic suspension Dynamic Damping Control.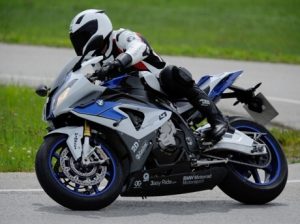 As lean increases, brake pressure is limited more and more at the start of brake application. This means that the pressure build-up is slower and pressure modulation within the ABS control range is more even. This gives the rider more sensitivity in the levers.
ABS Pro is available to its full extent in the "Rain" and "Sport" modes , compared with "Race" or "Slick".
ABS Pro is available as a retrofit for the BMW HP4 from the end of October 2014 at the price of € 380.00 ($547). Australian prices to be announced.