BMW Motorrad has partnered with social media mapping app company Rever to help riders discover the world's best roads, create custom routes, track rides and share riding experiences across social media platforms.
The free Rever mapping app was launched in 2015 and is available on iOS and Android to riders in 119 countries.
The Bavarian motorcycle manufacturer has issued a press release about their partnership with the Colorado company, but has not expanded on how it will be involved.
We suspect purchase or ownership of a BMW will give riders access to the paid premium membership of Rever.
That provides users with additional features such as exclusive access to Butler Maps' road recommendations, custom safety alerts and more.
It may also integrate with the Head-Up Display helmet BMW is developing.
The new partnership seems to supersede BMW's partnership with Garmin which developed the BMW Navigator V GPS.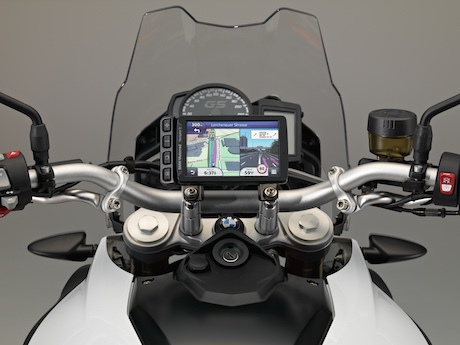 It is yet another example of how GPS is being replaced by the smartphone.
Instead of an explanation of the partnership, BMW and Rever issued a press release with the following wishy-washy statements from spokespeople:
"We see the future of motorcycling as a connected experience, one that has riders using the latest technology to enhance their rides and allow others to share their passion for riding," said Heiner Faust, Vice President Sales and Marketing of BMW Motorrad. "Rever is offering a very promising mobile technology in our industry and we are very excited about the future business potential we see together with Rever."
"Motorcyclists are extremely passionate, adventurous people," says Justin Bradshaw, Co-Founder of Rever. "But we've lacked a motorcycle specific environment to share our passions, experiences and ideas. Working with BMW, we will bring innovative technology to the fore and make the entire motorcycle riding experience more accessible, more rewarding and more connected."

Mark Roebke, Rever's CEO and Co-Founder adds: "We are really excited to be incorporating new technology to enhance riding experience and grow the enthusiasm for motorcycling around the world."