The head-up display revolution is coming with the Skully helmet and aftermarket accessories and now BMW has joined the trend.
BMW Motorrad will display the HUD helmet, along with a laser light for their K 1600 GTL tourer at the Consumer Electronics Show (CES) in Las Vegas from January 6-9, 2016.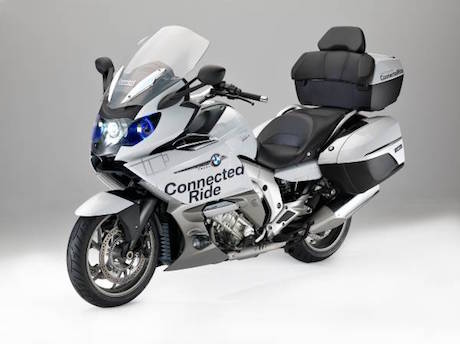 BMW says the HUD helmet will be developed to series-production level within the next few years.
HUD allows riders to see vital information such as GPS our  directions, speed and various motorcycle functions on a screen in their periphery so they don't have to take their eyes off the road.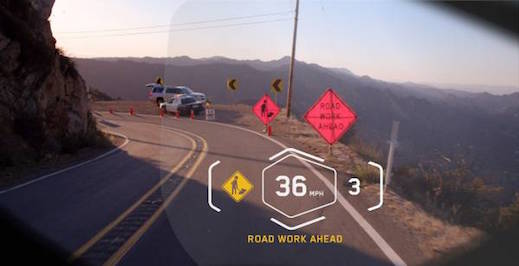 BMW says their helmet may also display real-time information for future vehicle-to-vehicle communication to prevent crashes.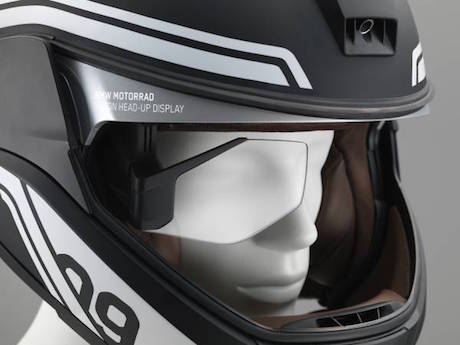 Meanwhile, the company will also display its laser headlight from their 7 Series luxury cars as predicted by Motorbike Writer in February 2014.
BMW says that when added to LED headlights, their "Laserlight" technology doubles illumination to 600m, is 30% more energy efficient, while weight and reflector size is 10% of LEDs. All of these factors make it ideal for motorcycles where visibility, weight and size are important.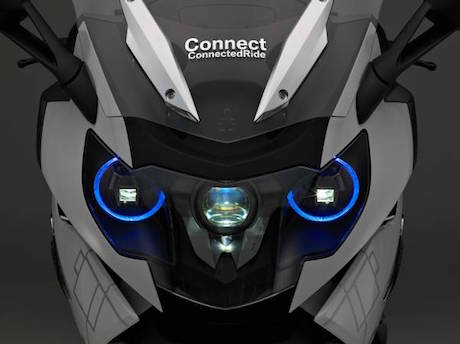 BMW states that the light from a laser headlamp is "extremely bright, similar to daylight, which is perceived by the human eye as pleasant".  A laser headlight consists of several high-performance diodes that emit a strongly bundled beam via special lenses on to a fluorescent phosphorus substance inside the headlamp that "amplifies" the beam.
The technology has been incorporated in the K 1600 GTL concept vehicle as a "feasibility test".
"BMW Motorrad is testing the use of this headlamp technology in series vehicles in the course of its preliminary development," they say.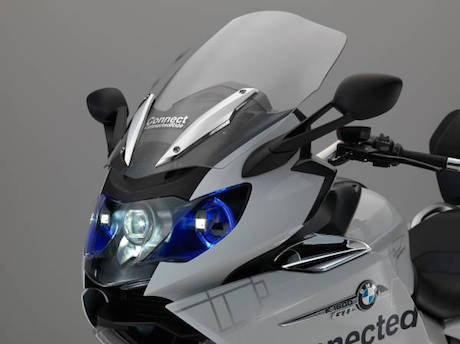 "At the moment, the technology is still too cost-intensive for use in motorcycles. However, it is expected that the economies of scale resulting from their large-scale use in the automobile industry will result in a price structure with a clear downward trend. Its use in motorcycles could might then be imaginable in the medium term."